SeleniumConf: Bringing together devs & enthusiasts from around the world
Client: Selenium Project — Market: Software Development
Logo Design
Brand Identity
Web Design
Animation
Social Media
Brand Guide
Brand Collateral
Creative Direction: Petre Spassov
Design: Hanna Raymond, Anton Holmgren
Animation: Charles Davis Jr.
SeleniumConf brings together open source software leaders and top developers from around the world, to share ideas, socialize, and work together on advancing the present and future of automated testing. 2023 being the first in-person event after a three-year pause, leadership felt strongly about breathing new life into the conference. We were approached to refresh the brand identity and create a new web experience, as well as the rest of the branded conference collateral.
The new system is based on a square grid that serves as the foundation for the rest of the graphics. The logo mark is created by overlapping two square forms which represent the sharing of ideas and community. The new tagline "we_build_together" also reflects the open-source ethos and values of the Selenium project.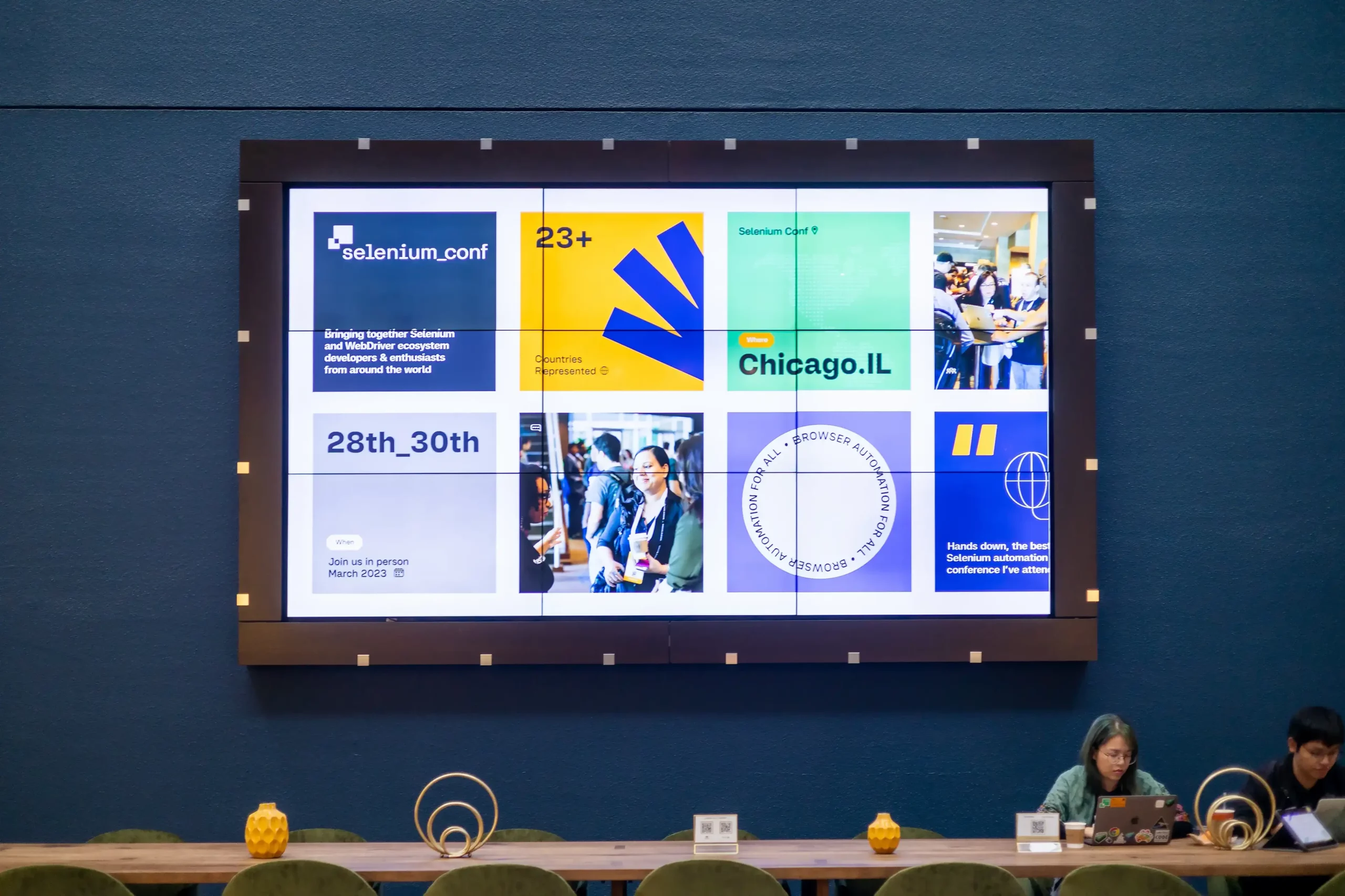 The responsive website features both a light and dark-mode, letting each user choose how they want to experience the content. We also built an extensive UI design system to scale the UI needs as necessary.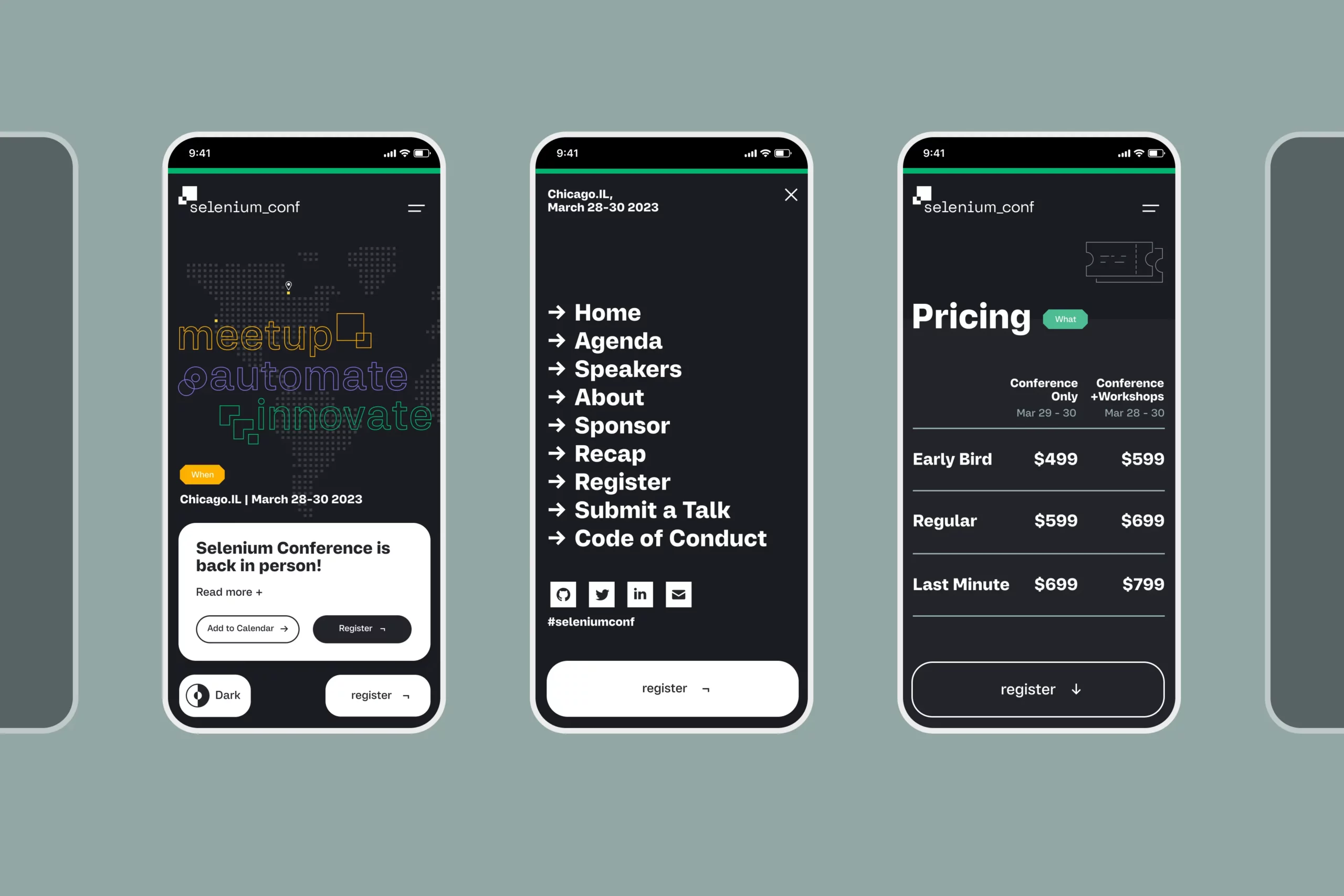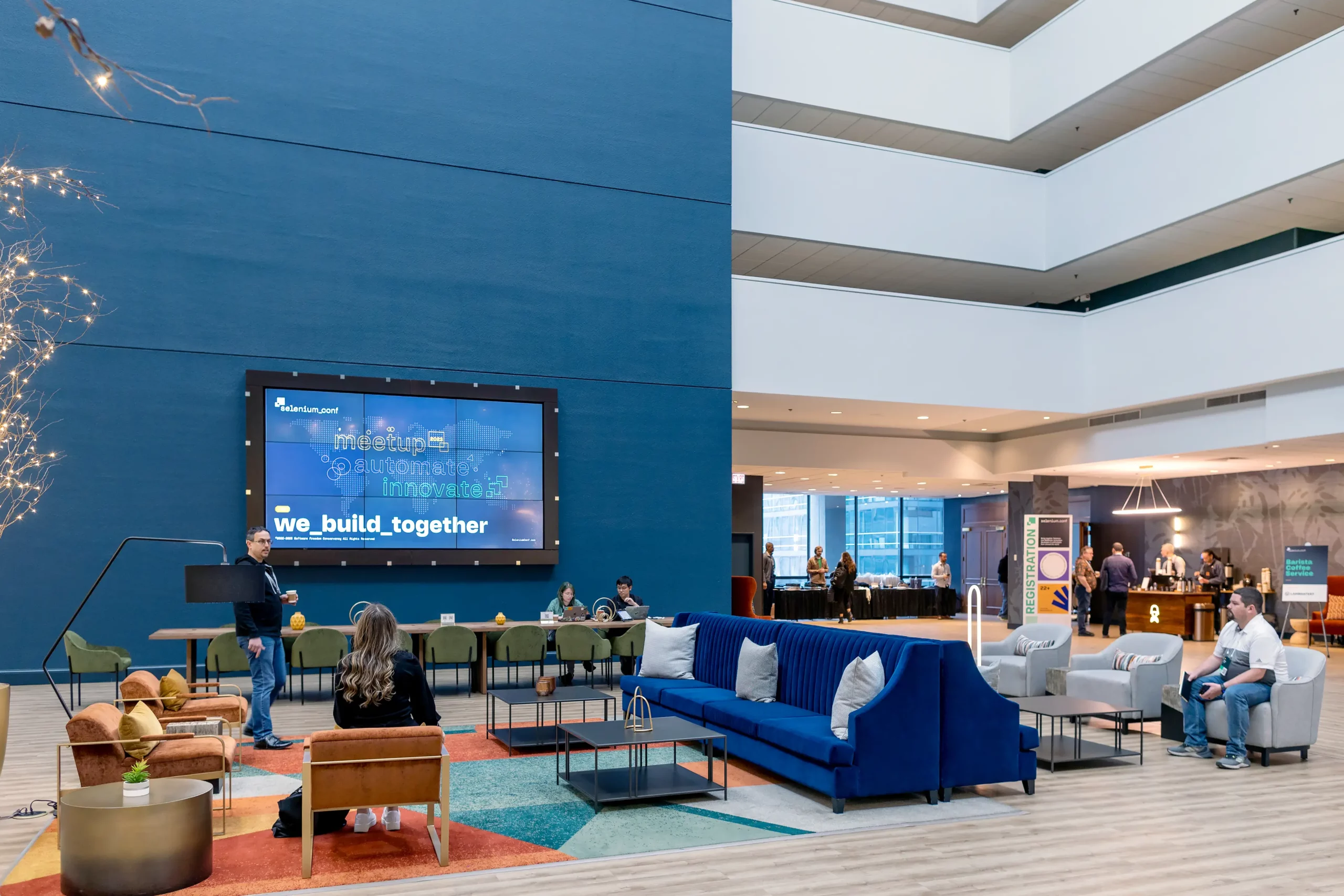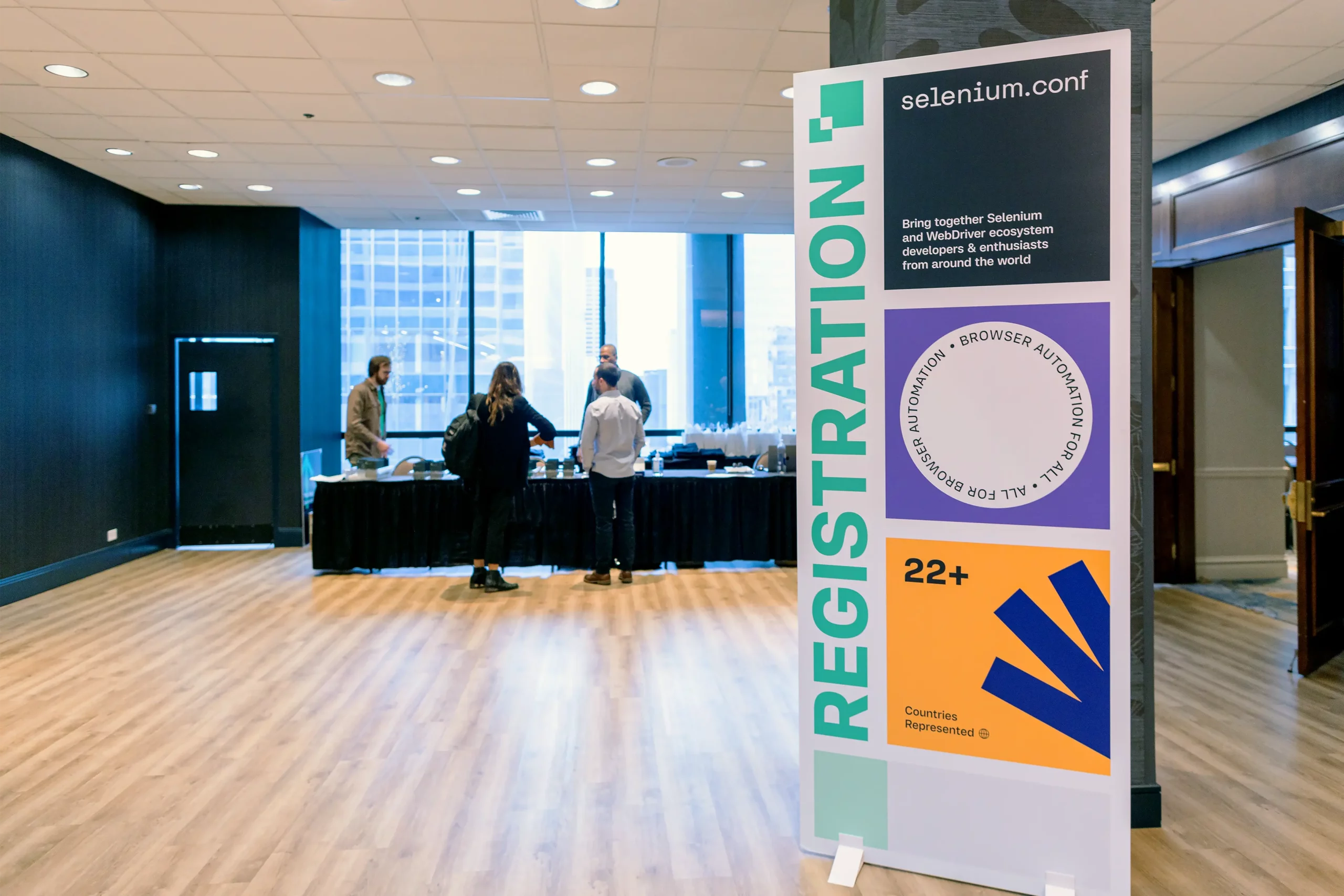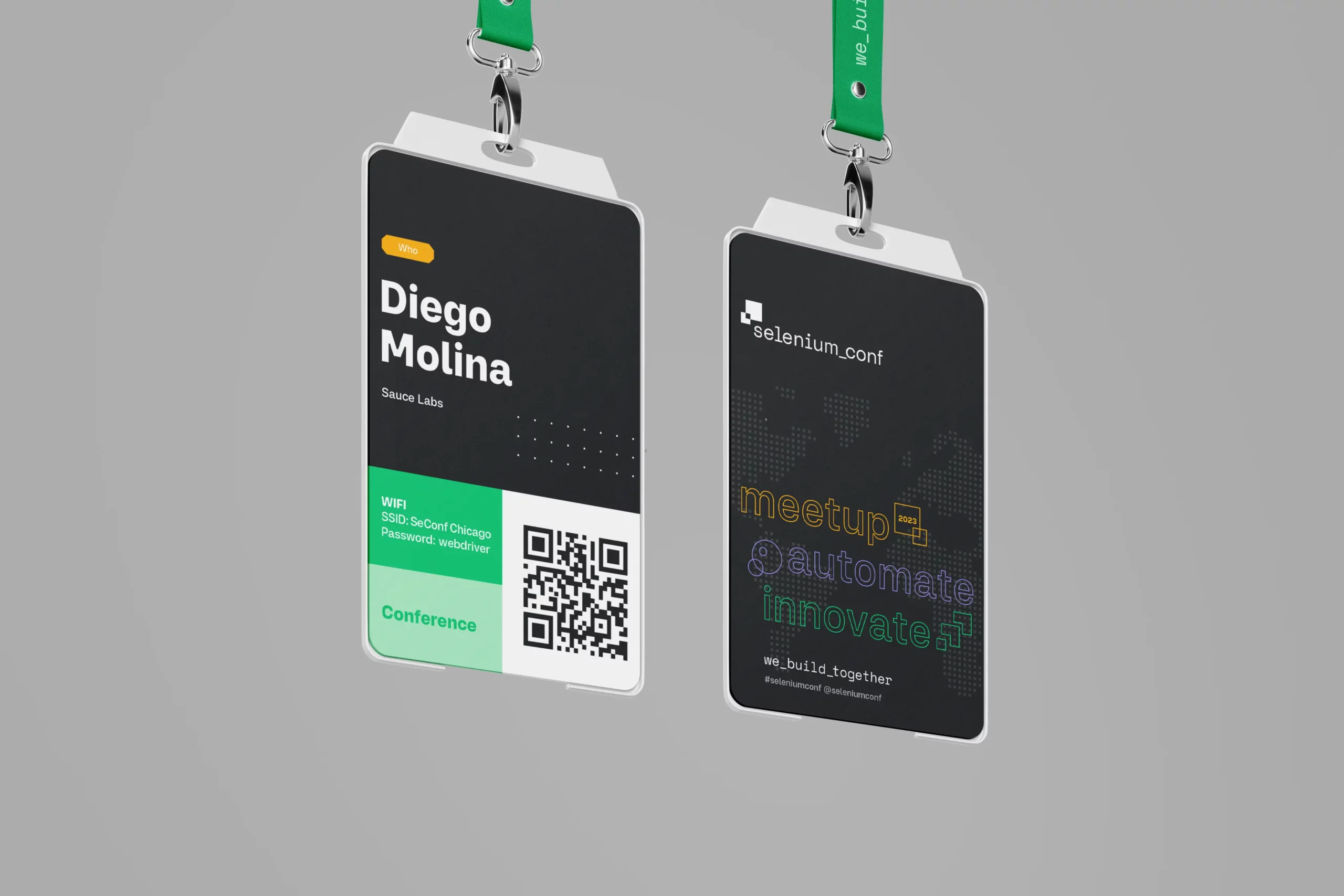 The visual system is built on three sizes of squares internally referred to as "the bits, the bytes, and the megabytes." The type styles and other motifs draw inspiration from monospace fonts and programming syntax to connect the identity to Selenium's primary developer experience.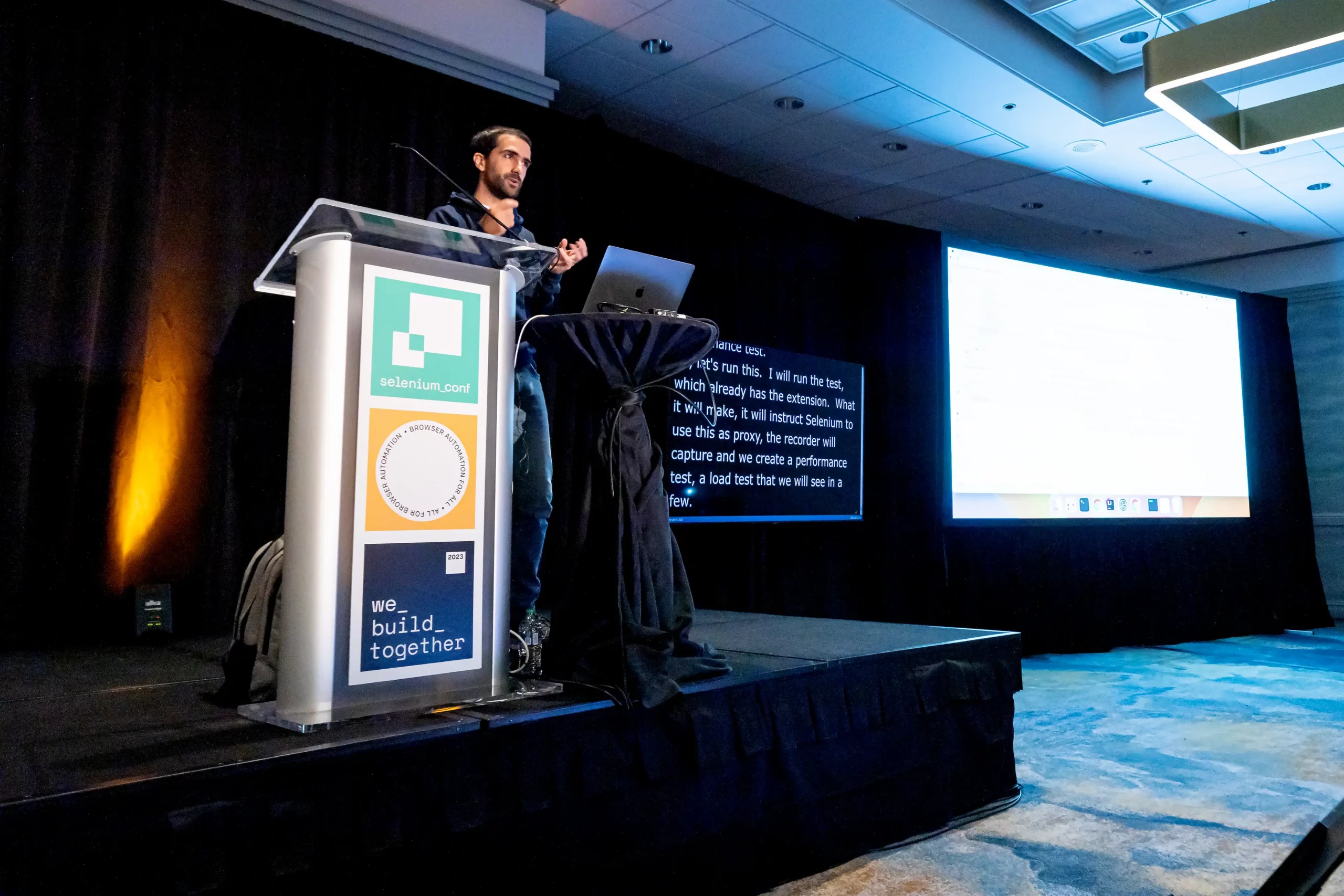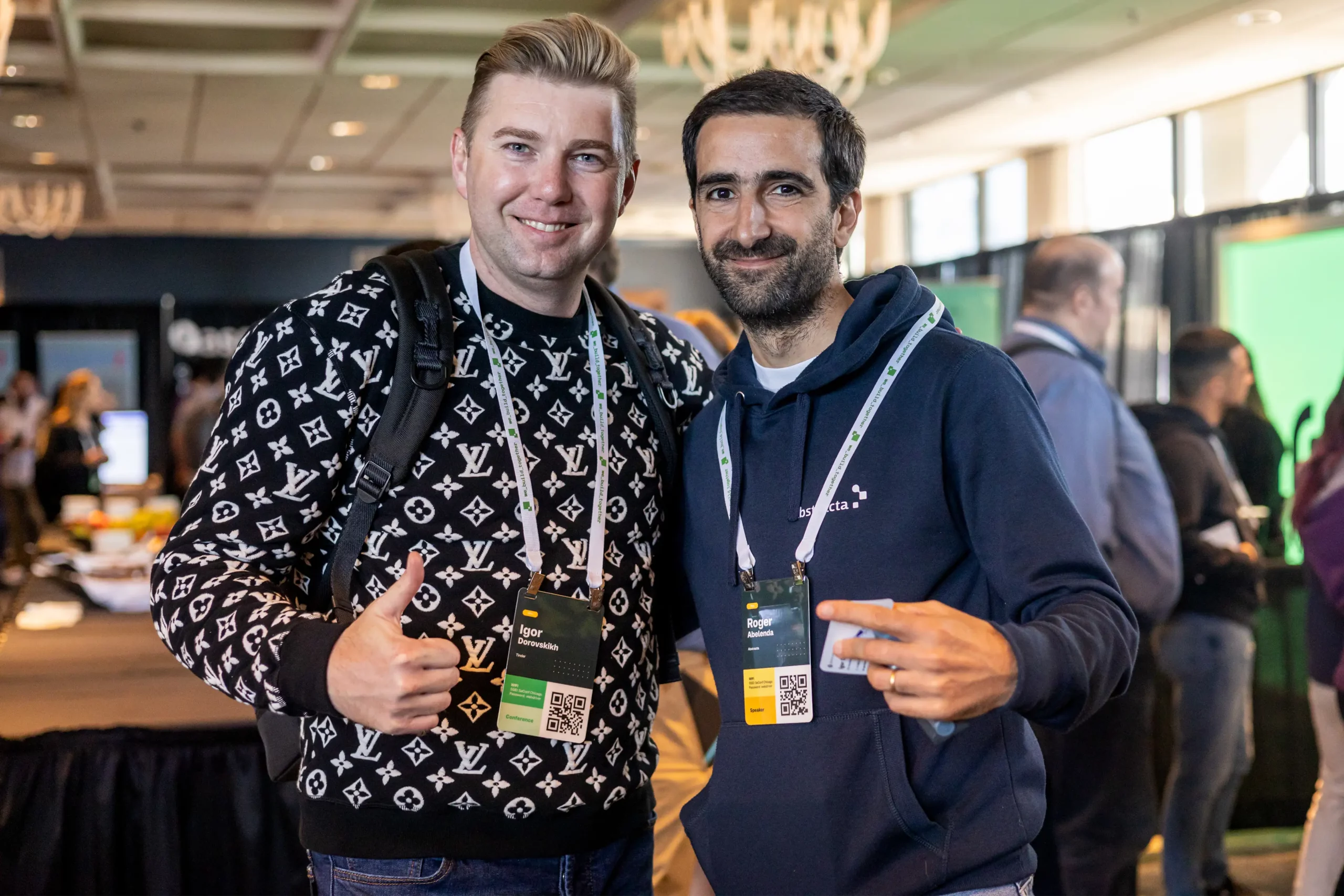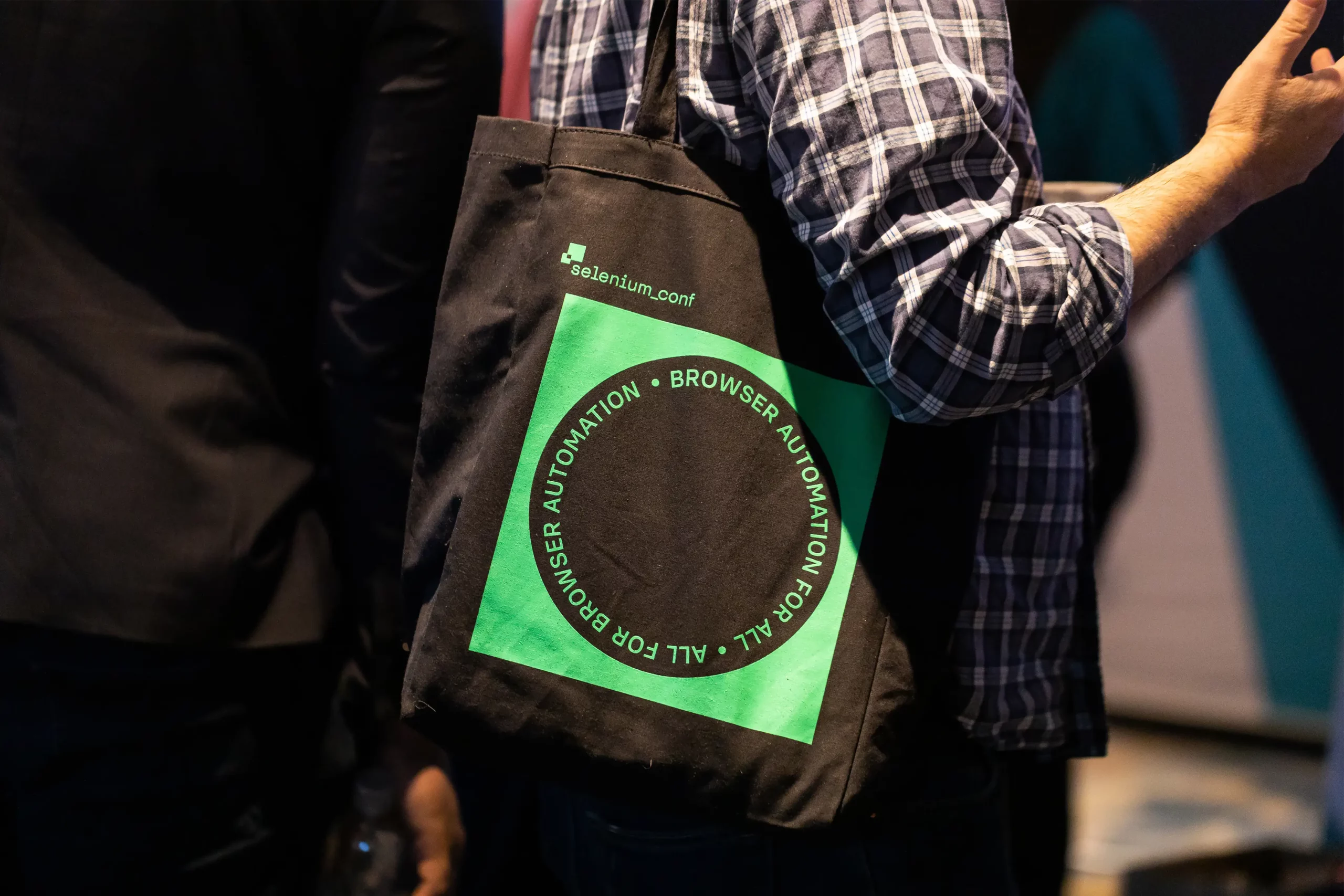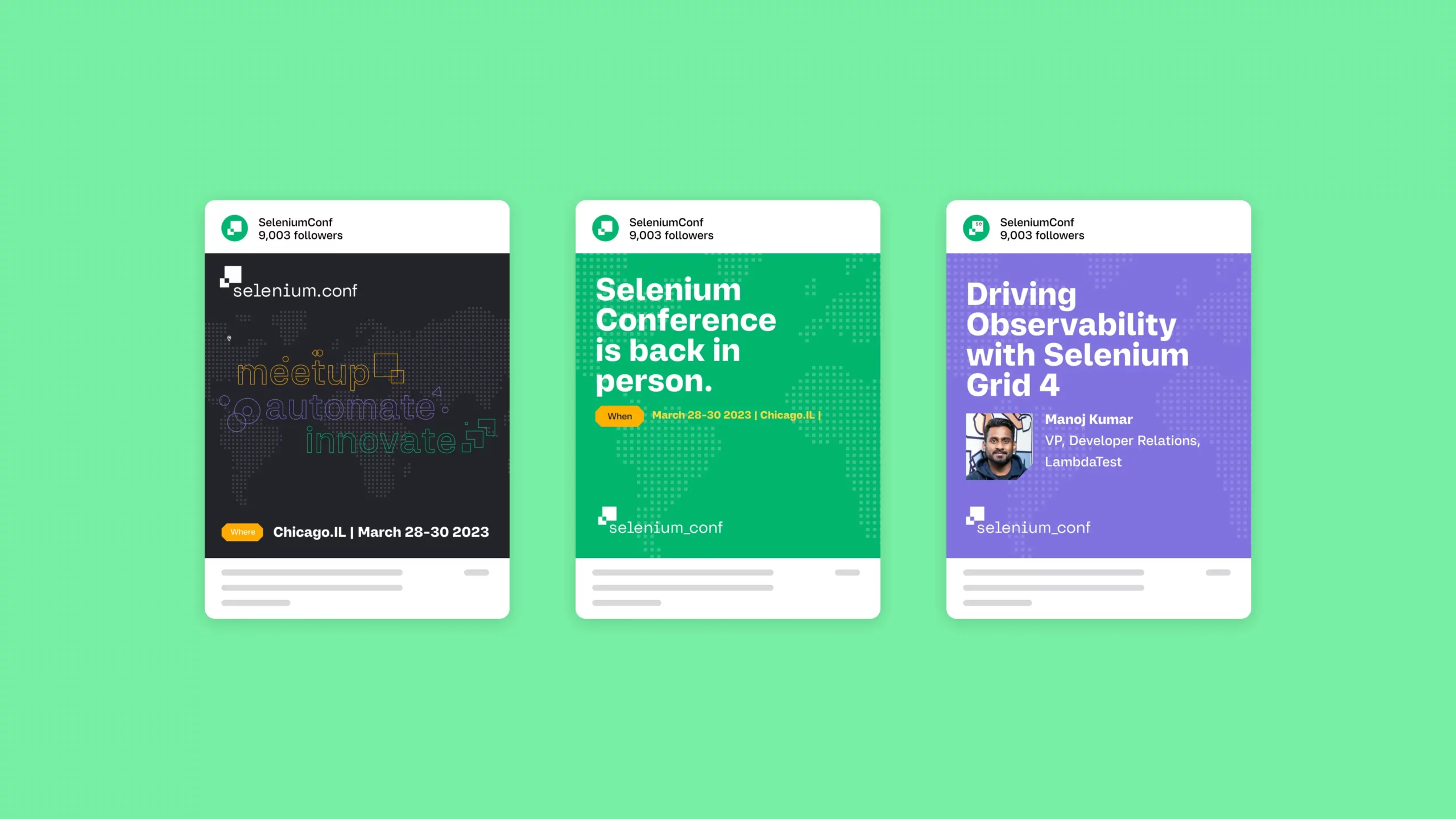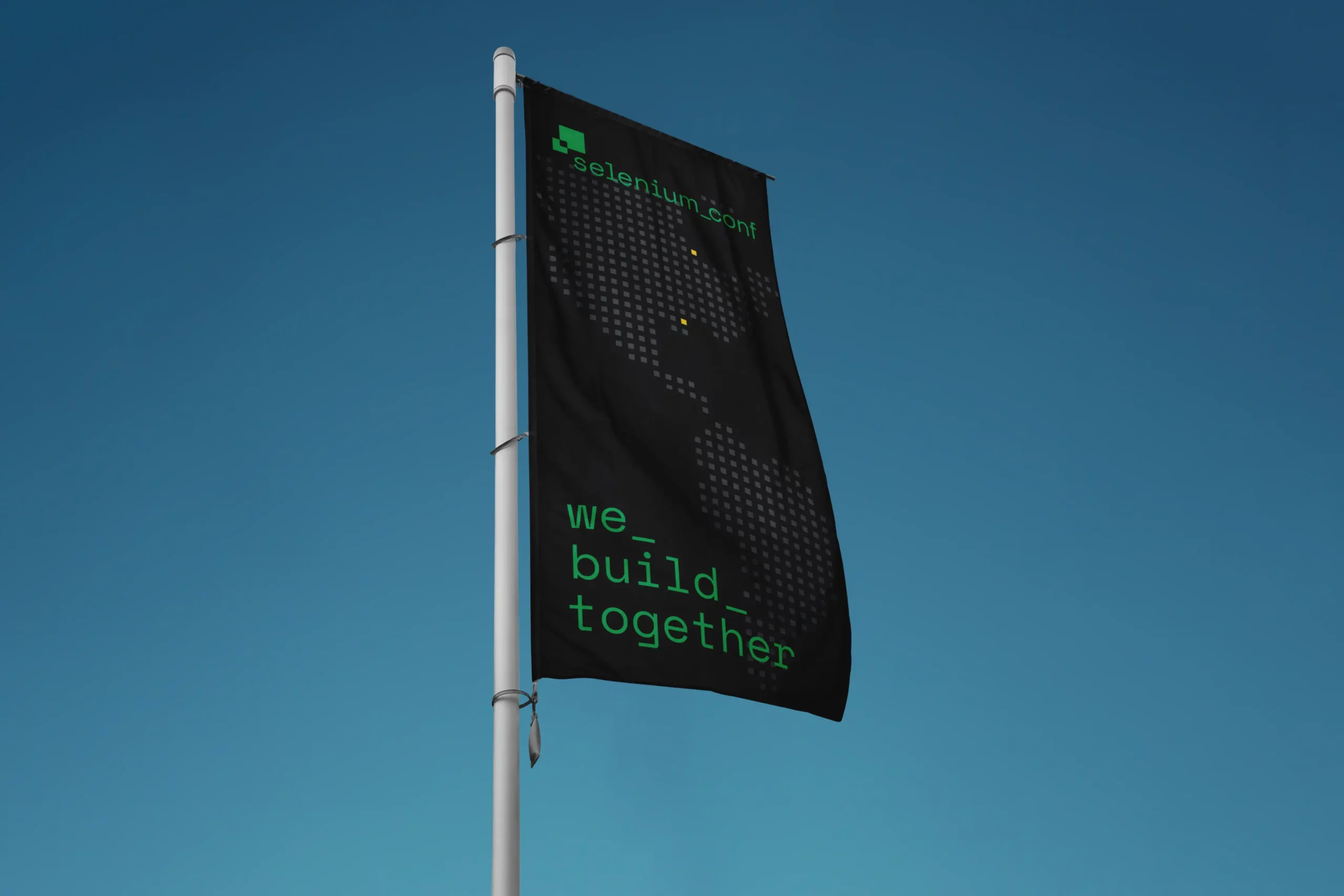 The reception to the conference and new materials was overwhelmingly positive. Over four hundred developers attended the event which received higher attendee satisfaction survey ratings than any previous Selenium conference.
"I have worked with PS Designs for many years, and once again have been impressed by the forethought and design elegance they put into their work. Given the Project's desire to message not only the Selenium, but WebDriver open-source communities, the tagline "We Build Together" couldn't have been more ideally suited, and the design system encapsulated it perfectly."
Bill McGee Selenium Project Leadership Committee