Selenium Global Brand
Brand Strategy, Visual Identity System, Brand Standards Manual, Logo Design, Sub-brands, Brand Collateral
Selenium is an open source browser automation platform for testing web based software. The Selenium Conference brings together developers & enthusiasts from around the world to share ideas, socialize, and work together on advancing the present and future success of the project. After the success of the 2015 Selenium Conference in Portland, project leadership decided to scale and expand the conference series globally, holding events in several large cities around the world. PS Design was tasked with expanding the identity system we created previously to accommodate sub-brands for the new conferences. Each identity had to be distinctive and appropriate for the hosting city, while obviously belonging to the Selenium Conference family.
The previous logo was kept as the base mark for the conference series. We then developed a simple system to integrate the names of the hosting cities with the base mark. By doing so we were able to retain maximum cohesiveness within the brand, as well as benefit from previously established brand recognition. Primary brand colors were then chosen for each of the sub-brands. Each color is meant to evoke the essence of the host city. They were chosen to work well with the base identity system so it was obvious that these events are related and thus insuring continuity and familiarity of the brand from event to event.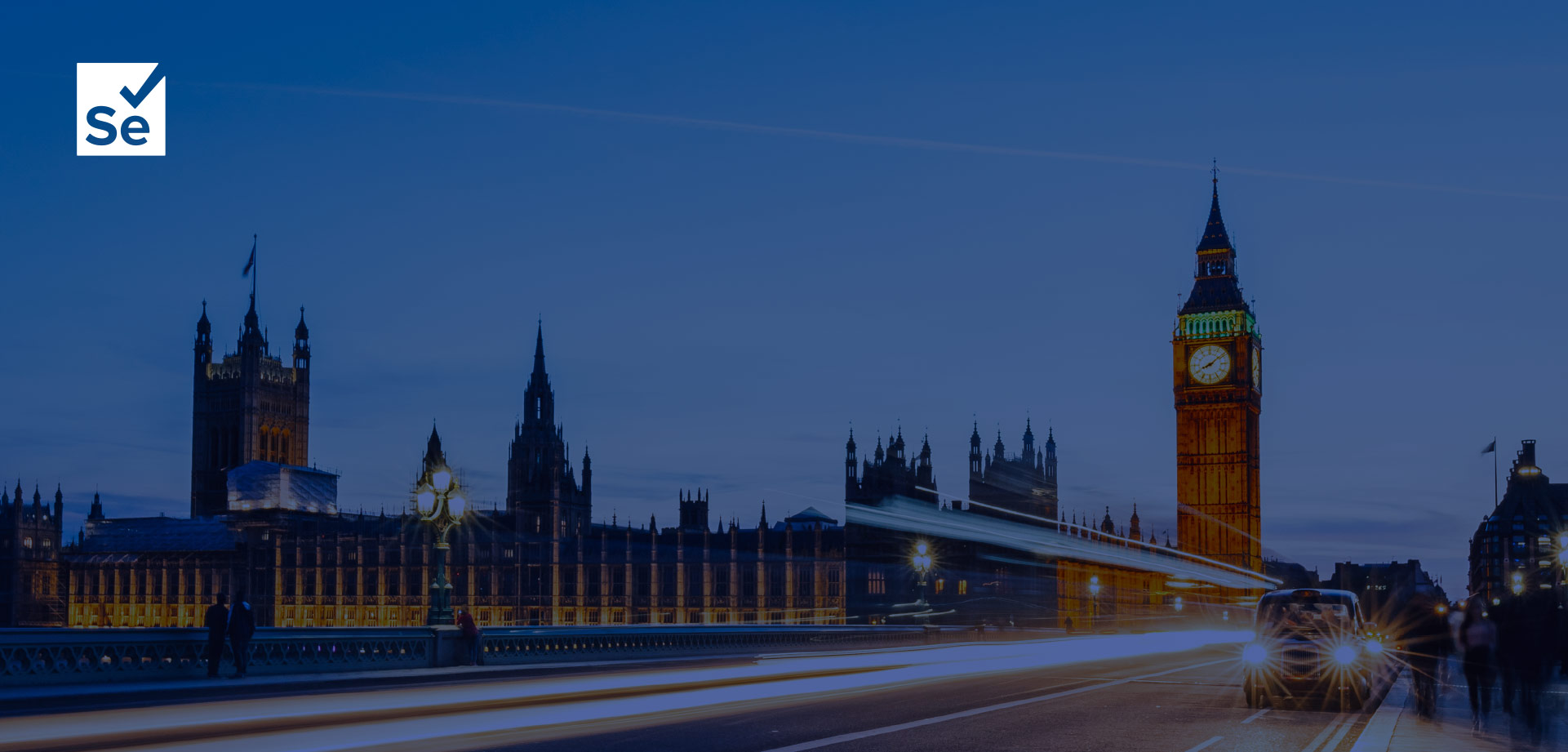 Image treatments for each of the conferences were developed. The primary brand color of the specific event was used as a filter to visually tie the photos to the rest of the graphics and brand assets.
This systematic color application permeates through out the conference collateral and gives each event a unique look that echoes the vibe of the host city.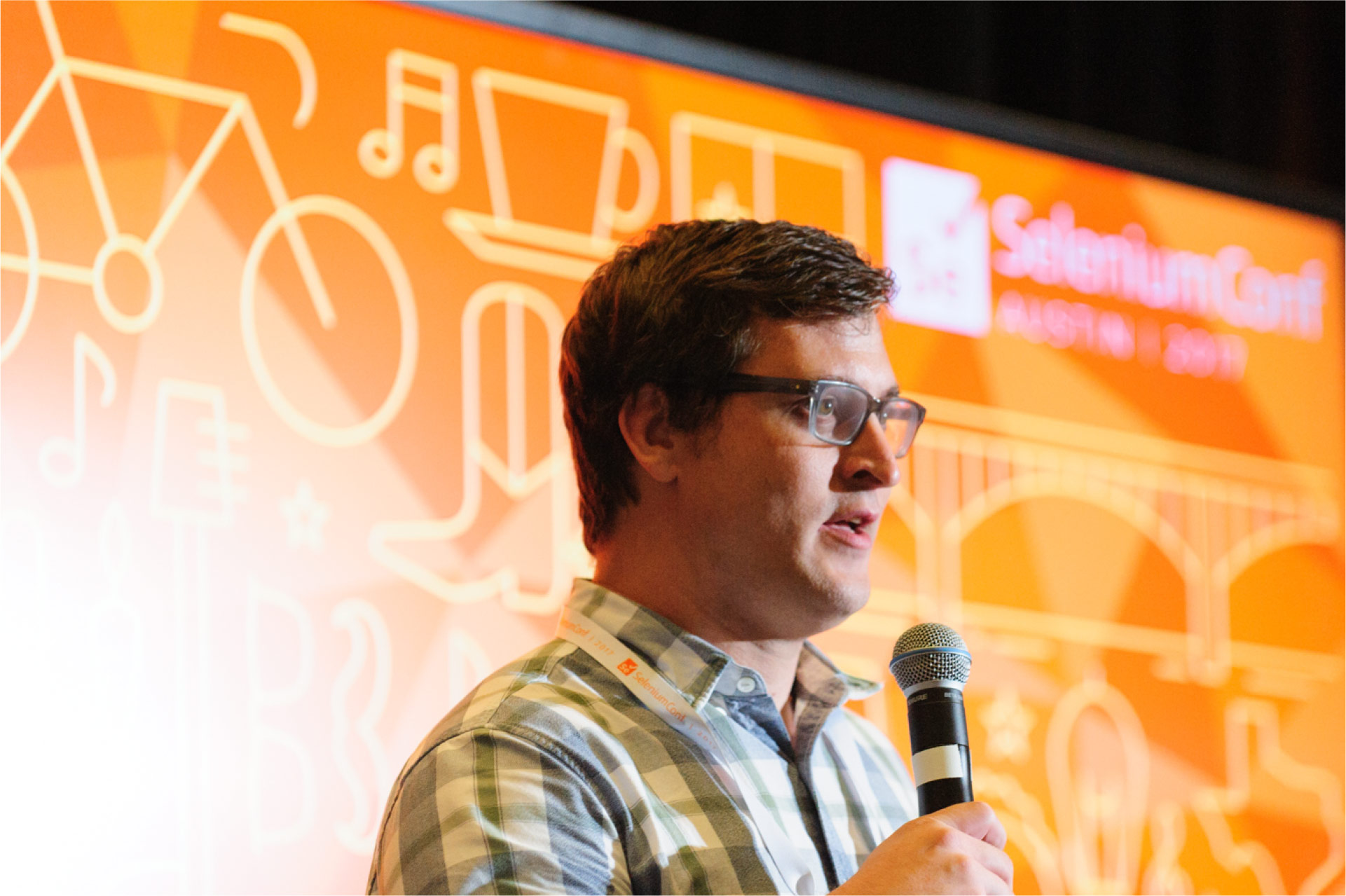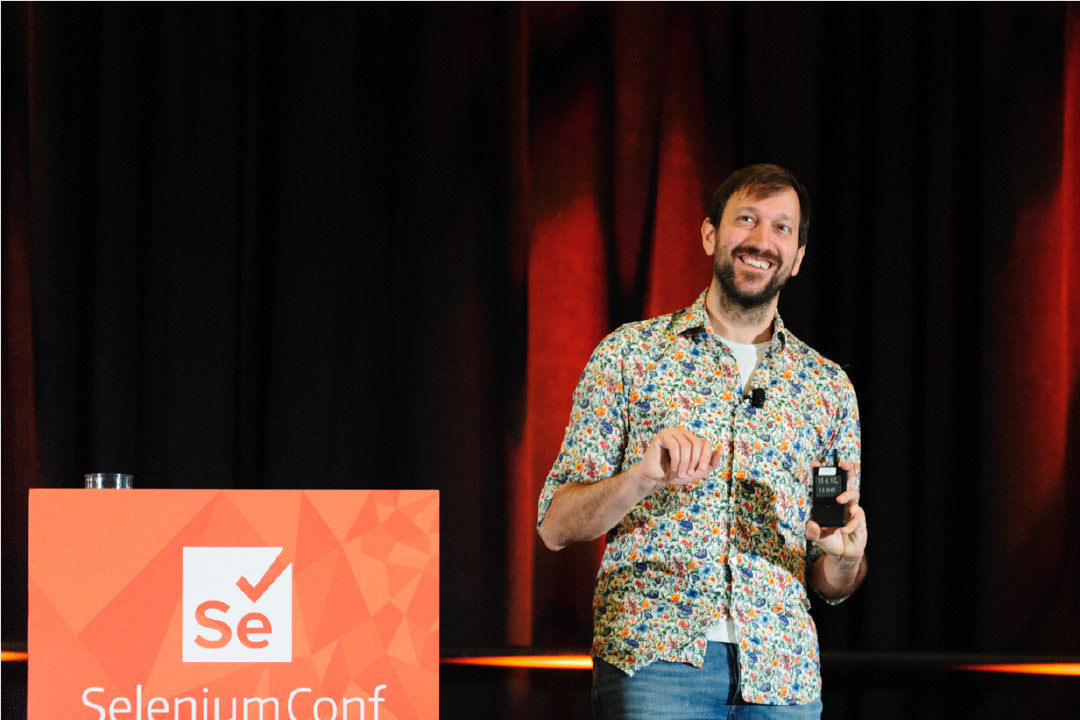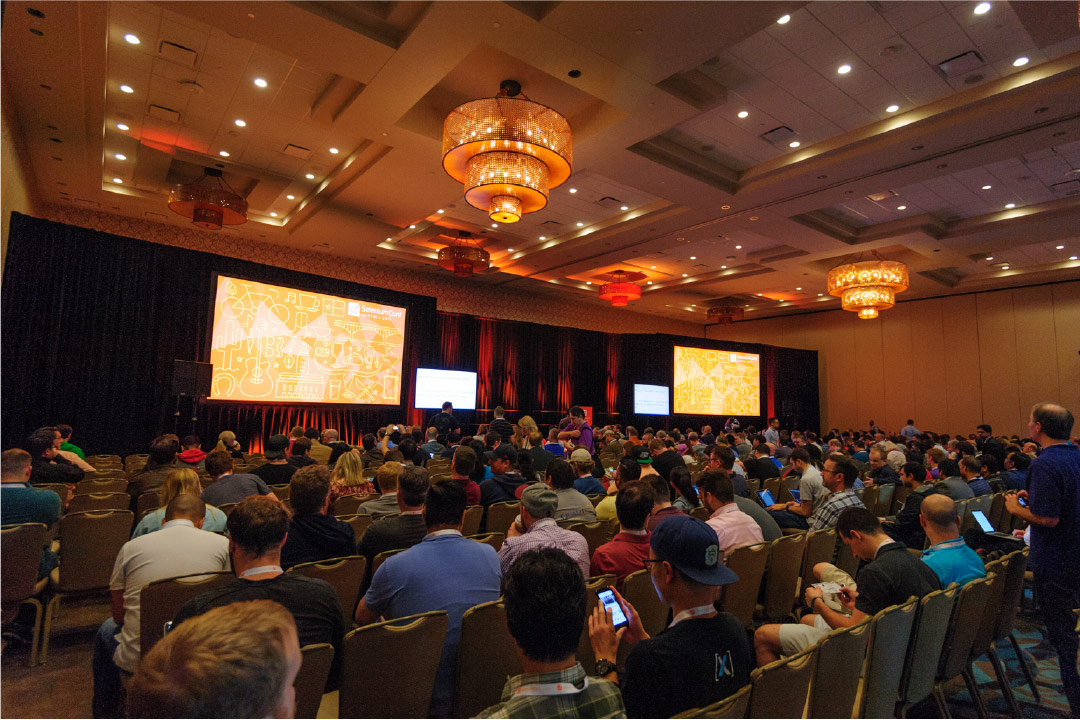 Since iconography played such an integral part of the original identity the style and application was kept largely intact. We then expanded upon the original set by creating representations for famous local landmarks of each of the hosting cities. The icons were then applied to various printed collateral like tote bags, stickers, brochures, as well as any digital media like websites and email blasts.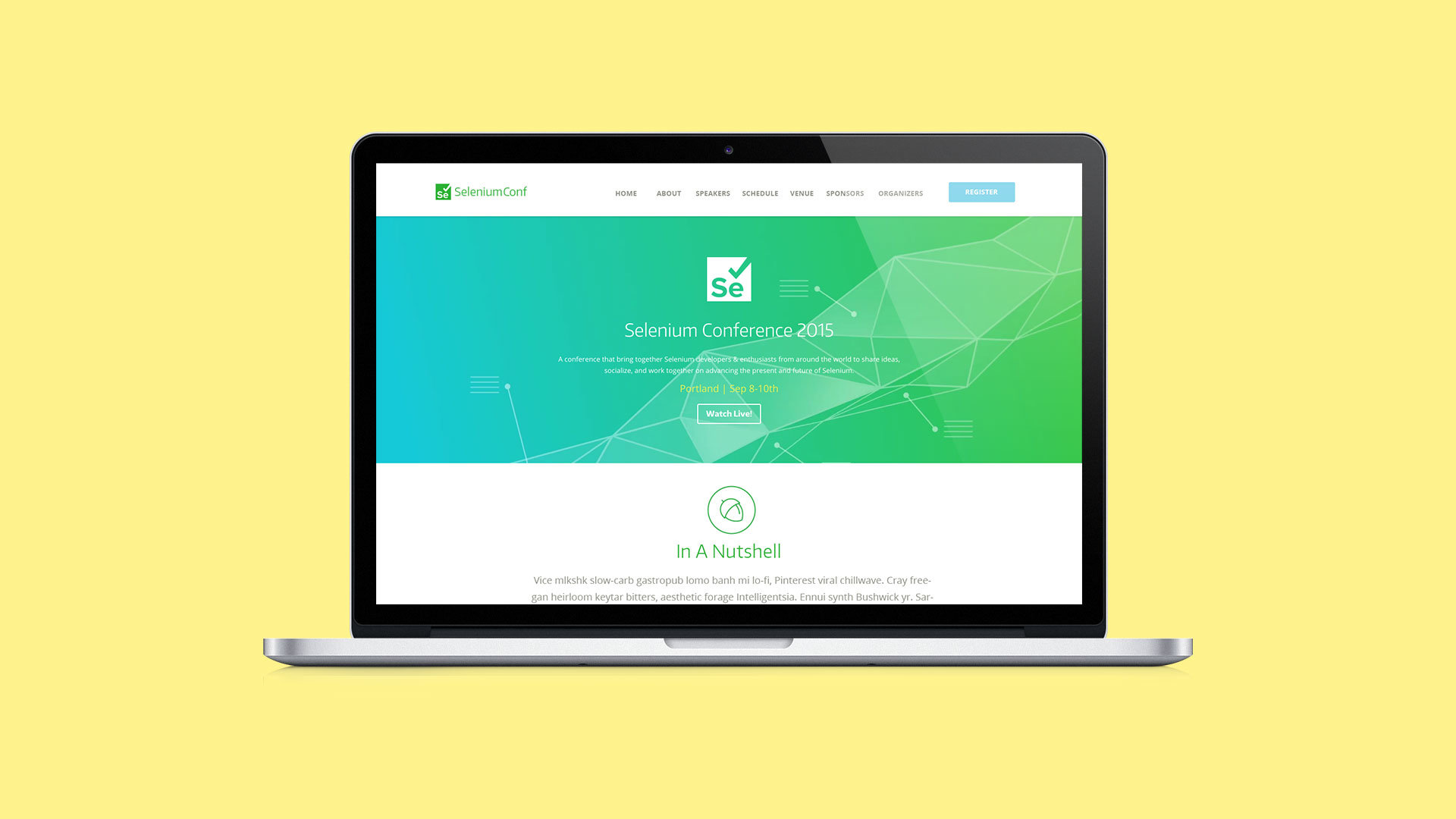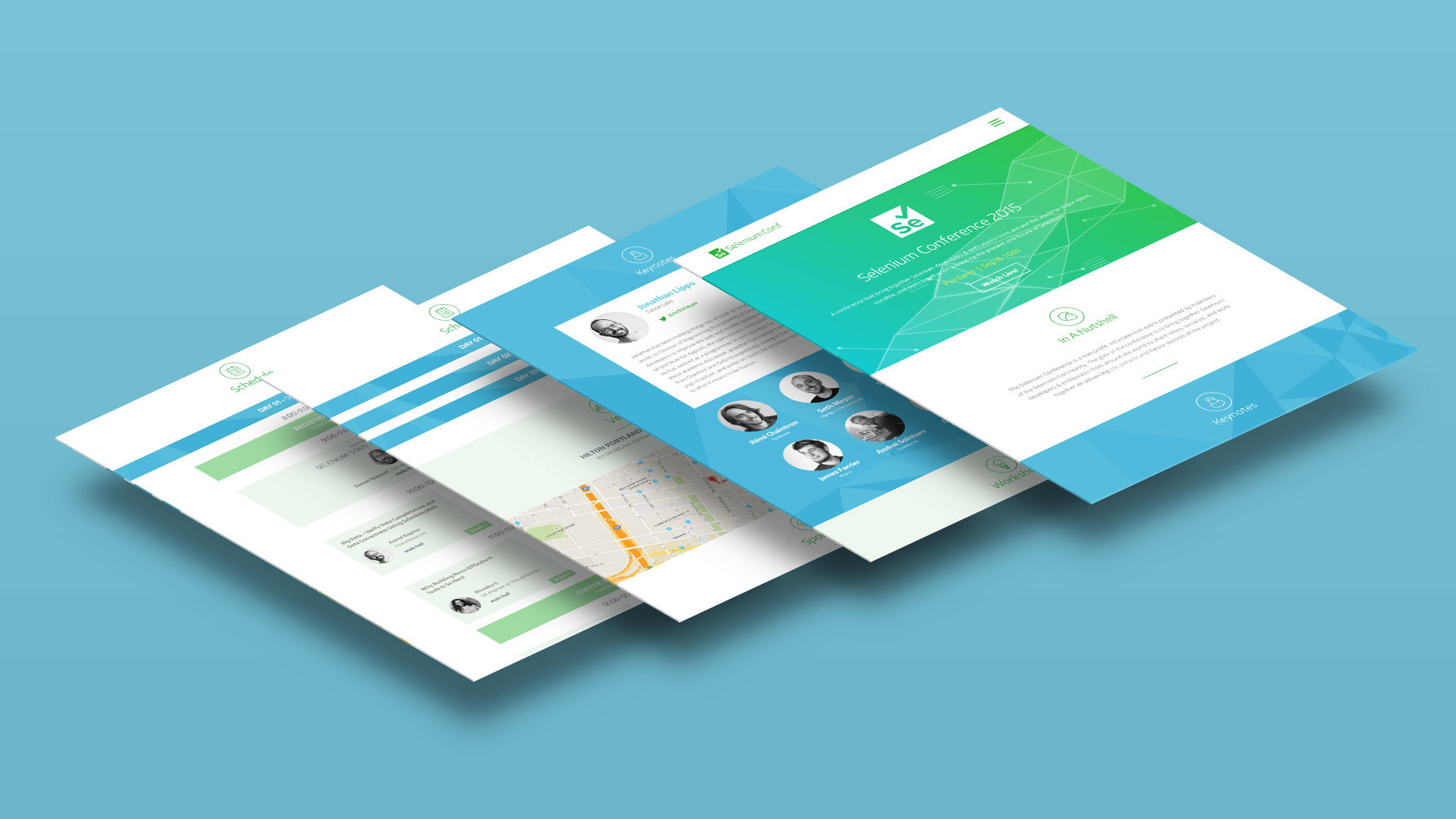 Most of the of the brand graphics were also reused and tweaked to reflect the specific sub-brands by using the appropriate colors and styles that pertain to each event.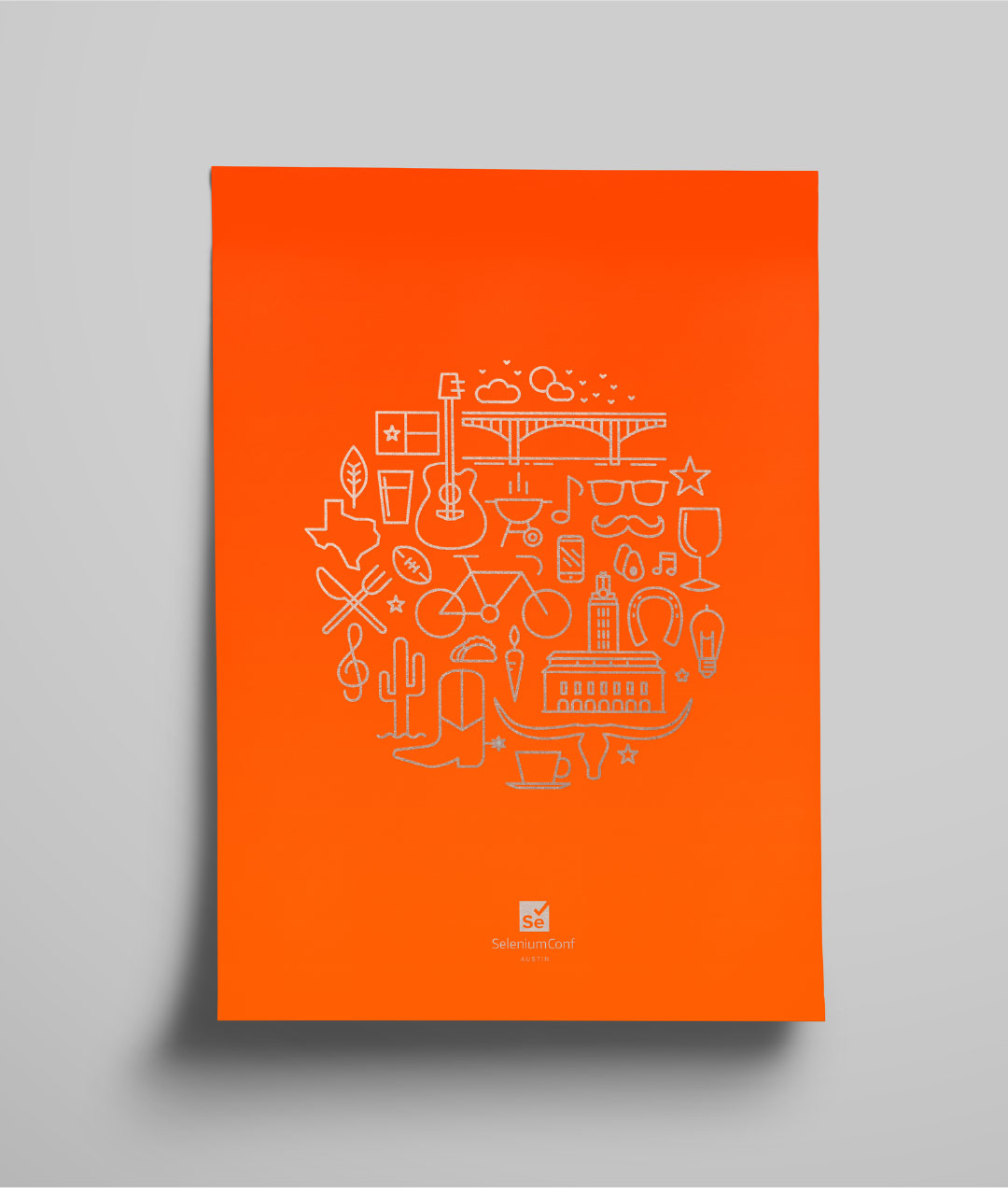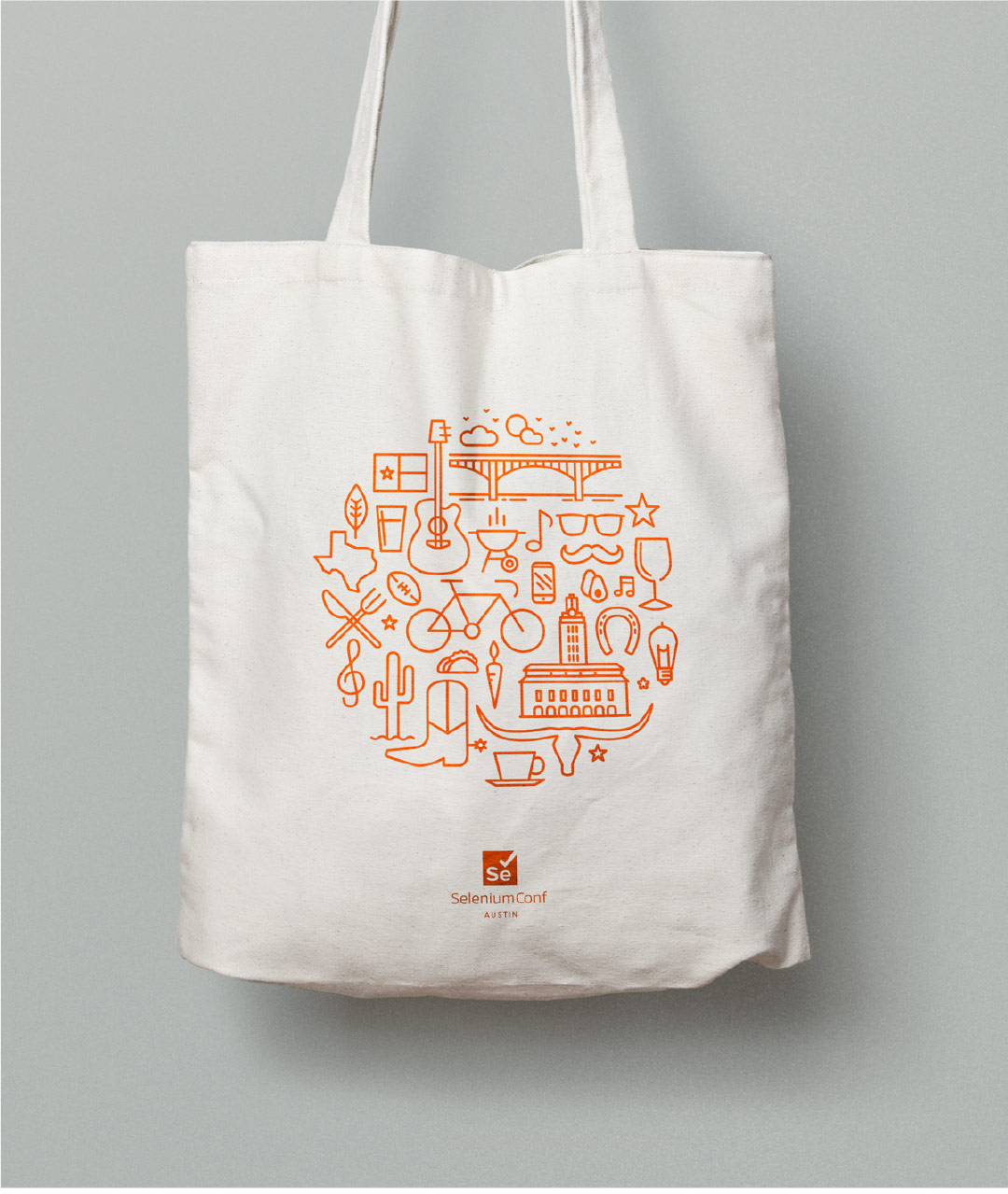 The final step of the project was to create a comprehensive identity manual that outlined all of the proper application of the logo marks, brand colors, typography, image treatments, and brand graphics. This twenty two page document is given to contractors and any other design teams that are tasked with creating media for future events.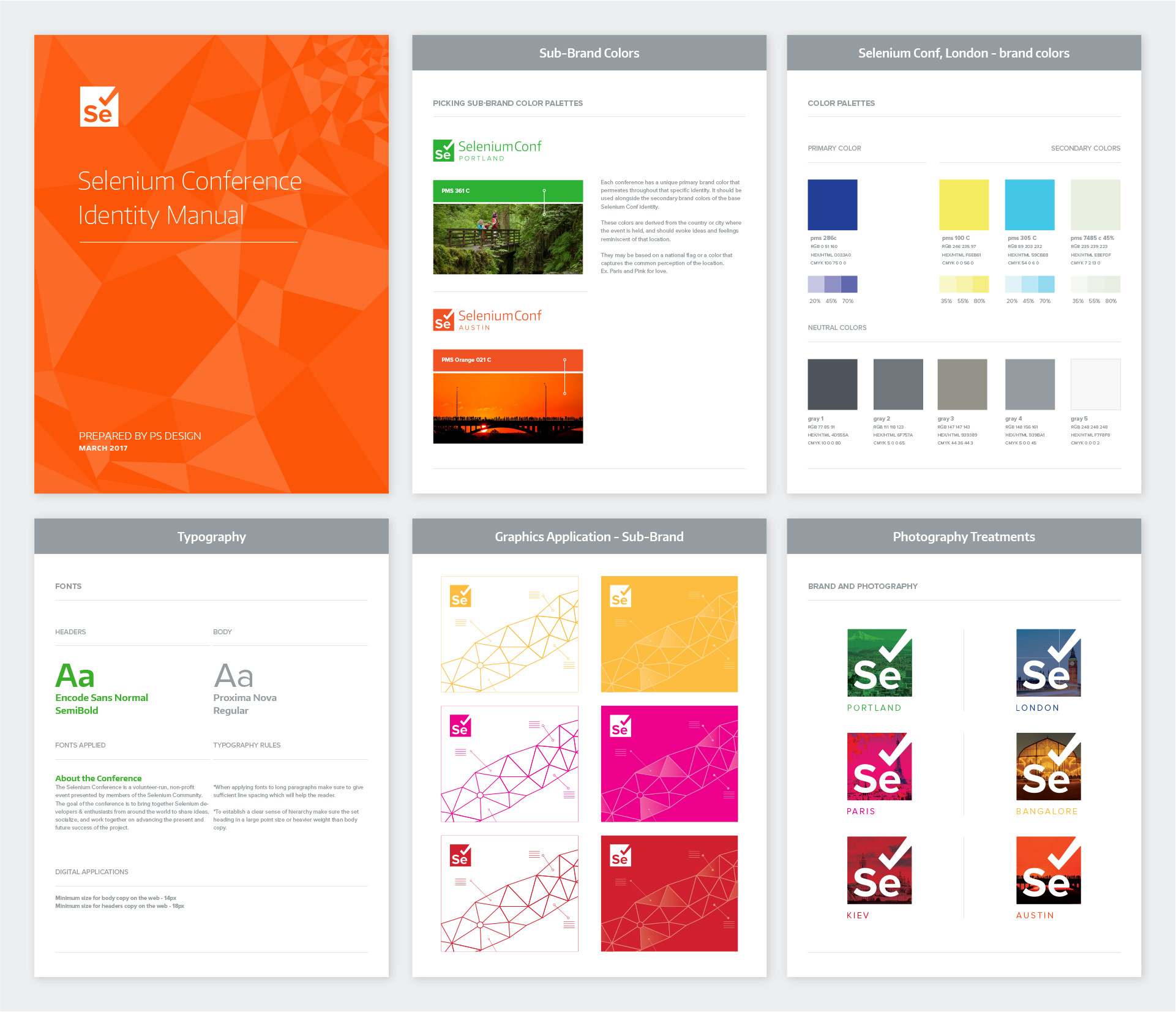 In the end the Selenium project committee was very pleased with the results, and this guide was successfully used by a third-party design team to implement the brand identity across an array of collateral for the 2016 London conference.