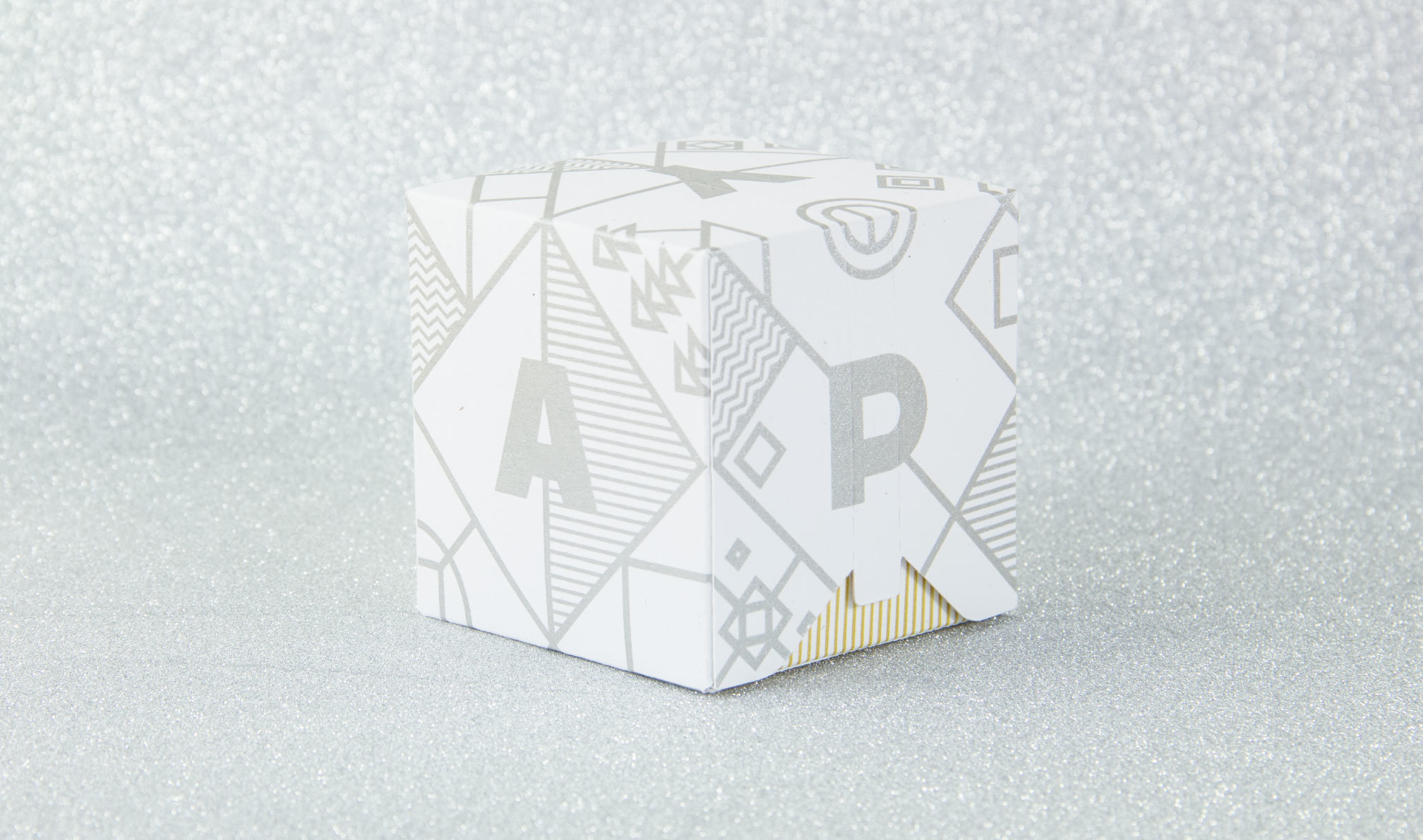 Love of Type Holiday Promo
Bespoke Package, Silkscreened metalic ink, 100C Speckletone French paper, Laser cut acrylic ornament, Handlettered type
The goal of the project was to create something unique that stands out from the piles of holiday cards we all inevitably receive each year, and eventually discard. At the same time, it's also a little thank you gift for clients and colleagues to celebrate the season. The concept was to create an object that is both elegant and precious, yet ephemeral and meant to be ripped open to reveal the surprise inside. The idea was to create intrigue and capture the feeling of ripping open presents on Christmas morning.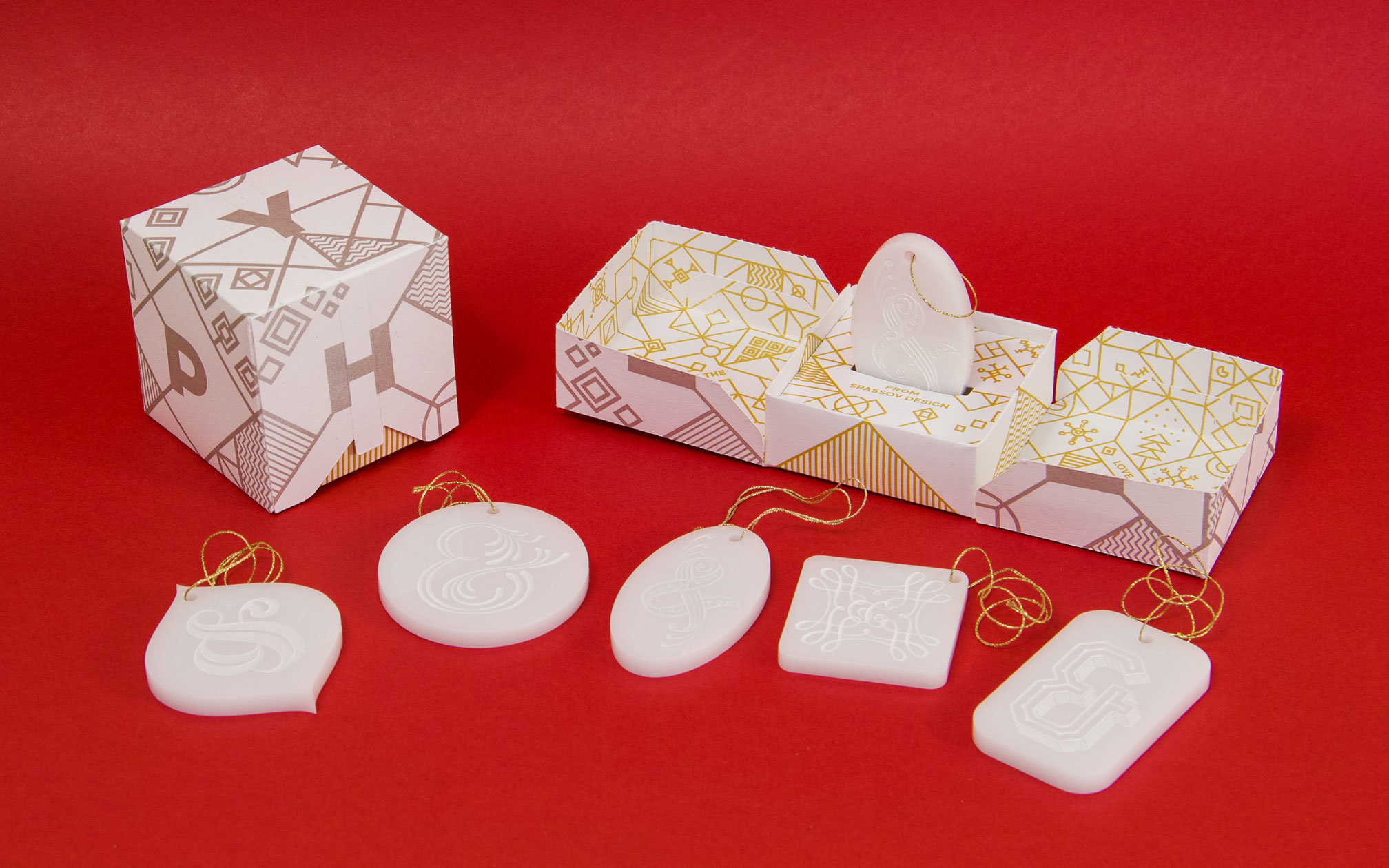 Inside the hand folded box is one of five unique ornaments which were laser-cut and etched from quarter inch white acrylic to stand out against the deep green of the fir tree. Each of the five ornaments features a unique ampersand that was lettered by hand before being vectorized for production.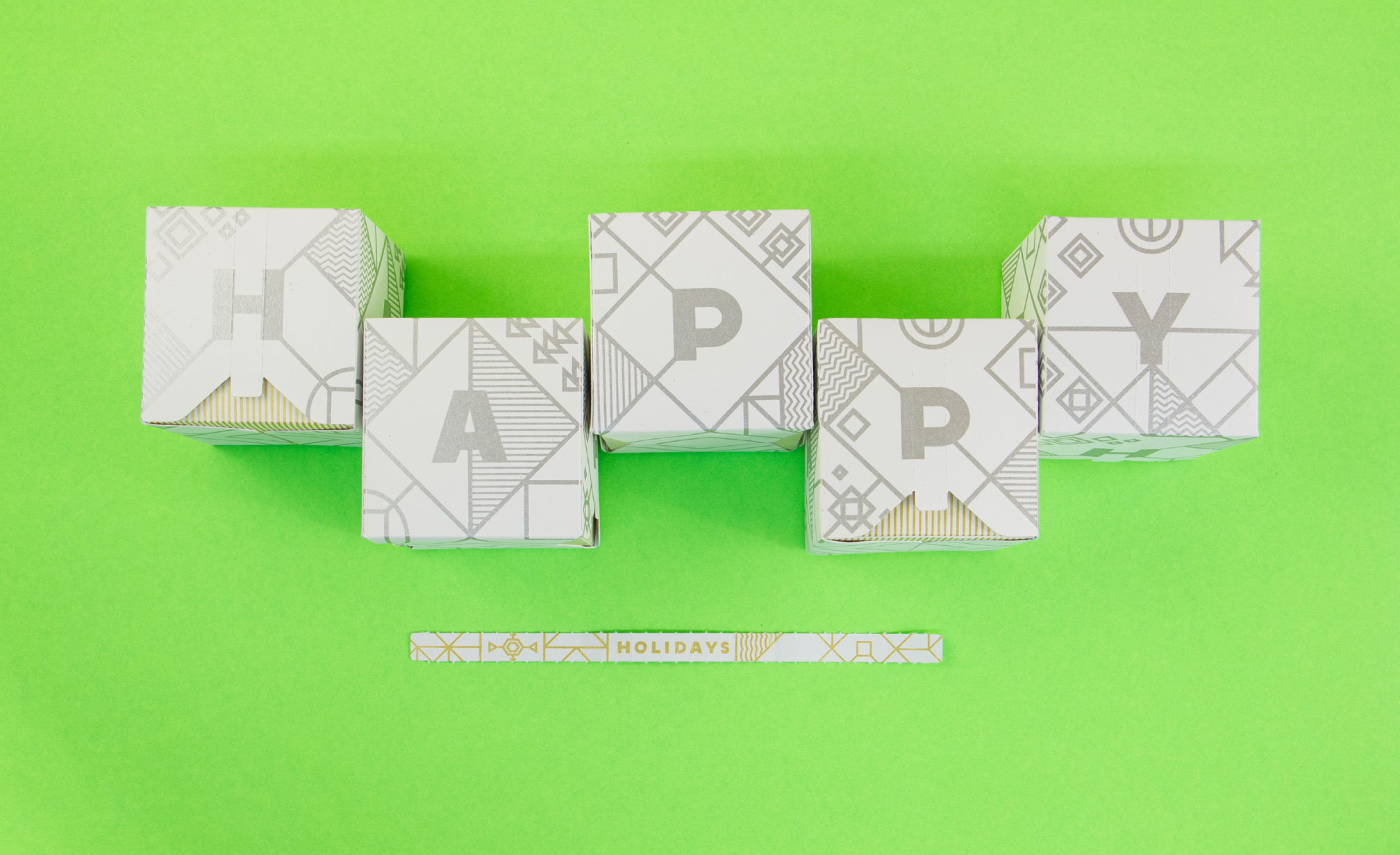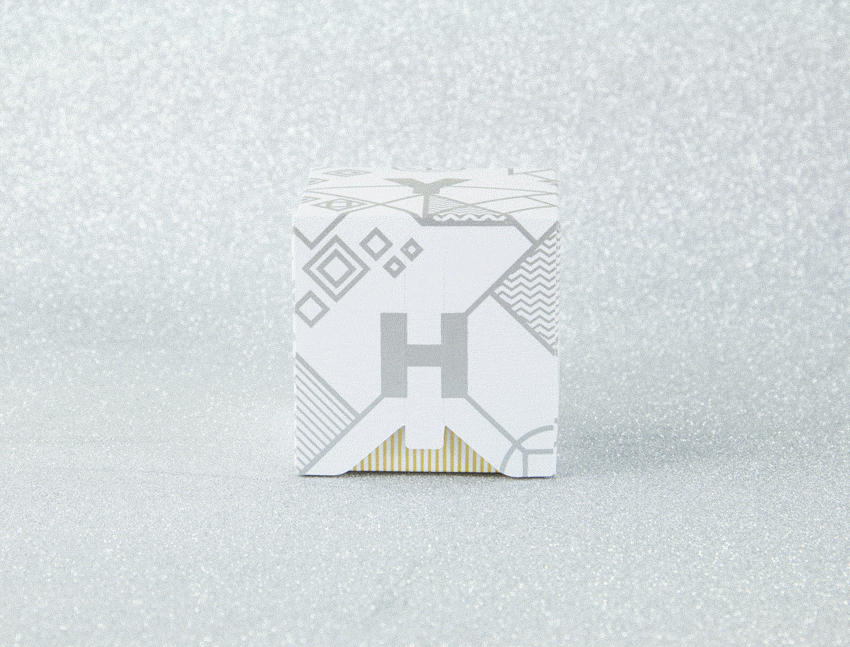 The package is a 3.5 x 3.5in box with a perforated tear strip down the middle that opens up in two haves to reveal the ornament. The metallic silver and gold inks were silkscreened and meant to capture the festive feel of the season. The paper stock is French Paper 100C selected for its rigidity and tactile feel.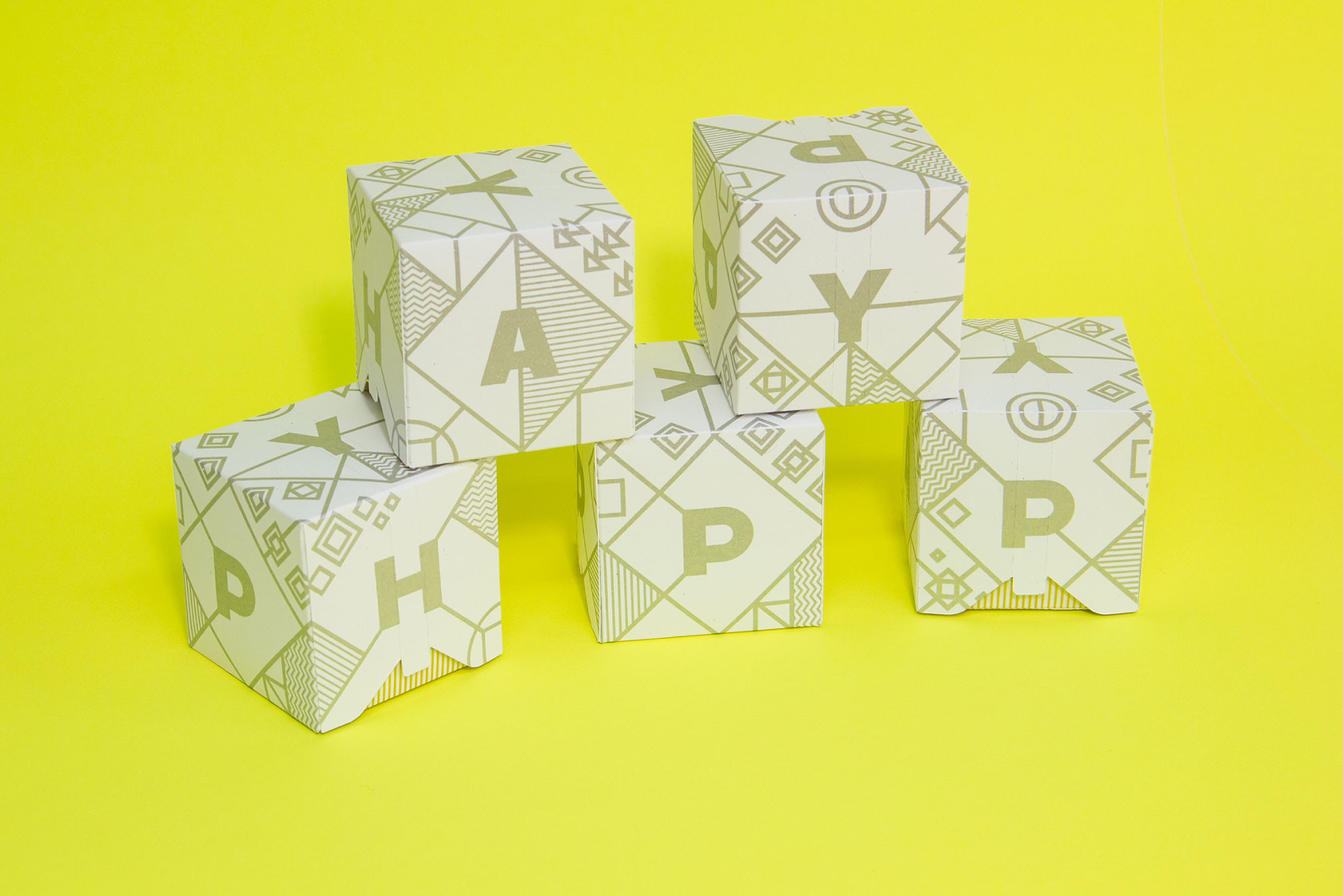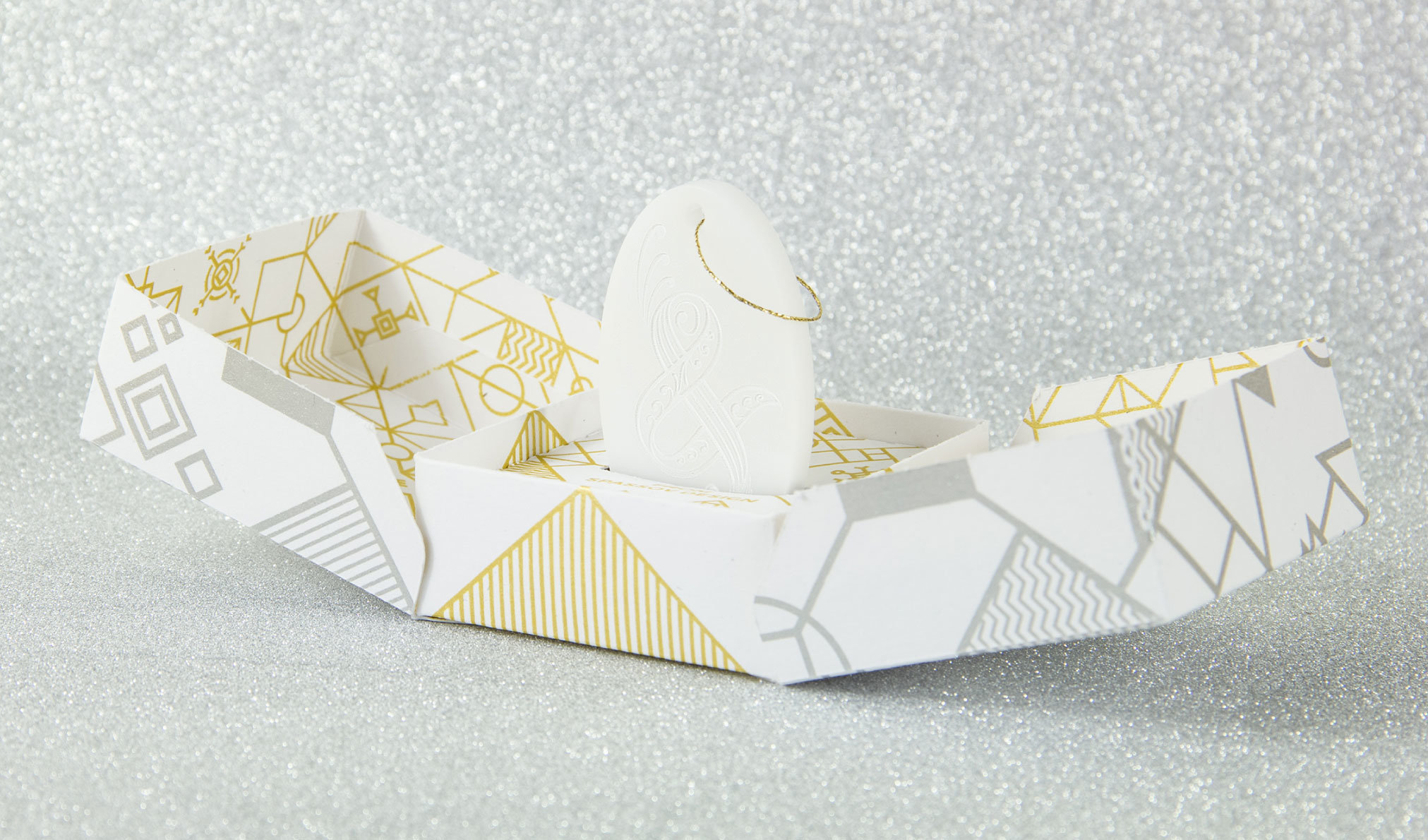 The artwork is based on a grid system made up of overlapping triangles and squares. It was used to create stylized images synonymous with the season.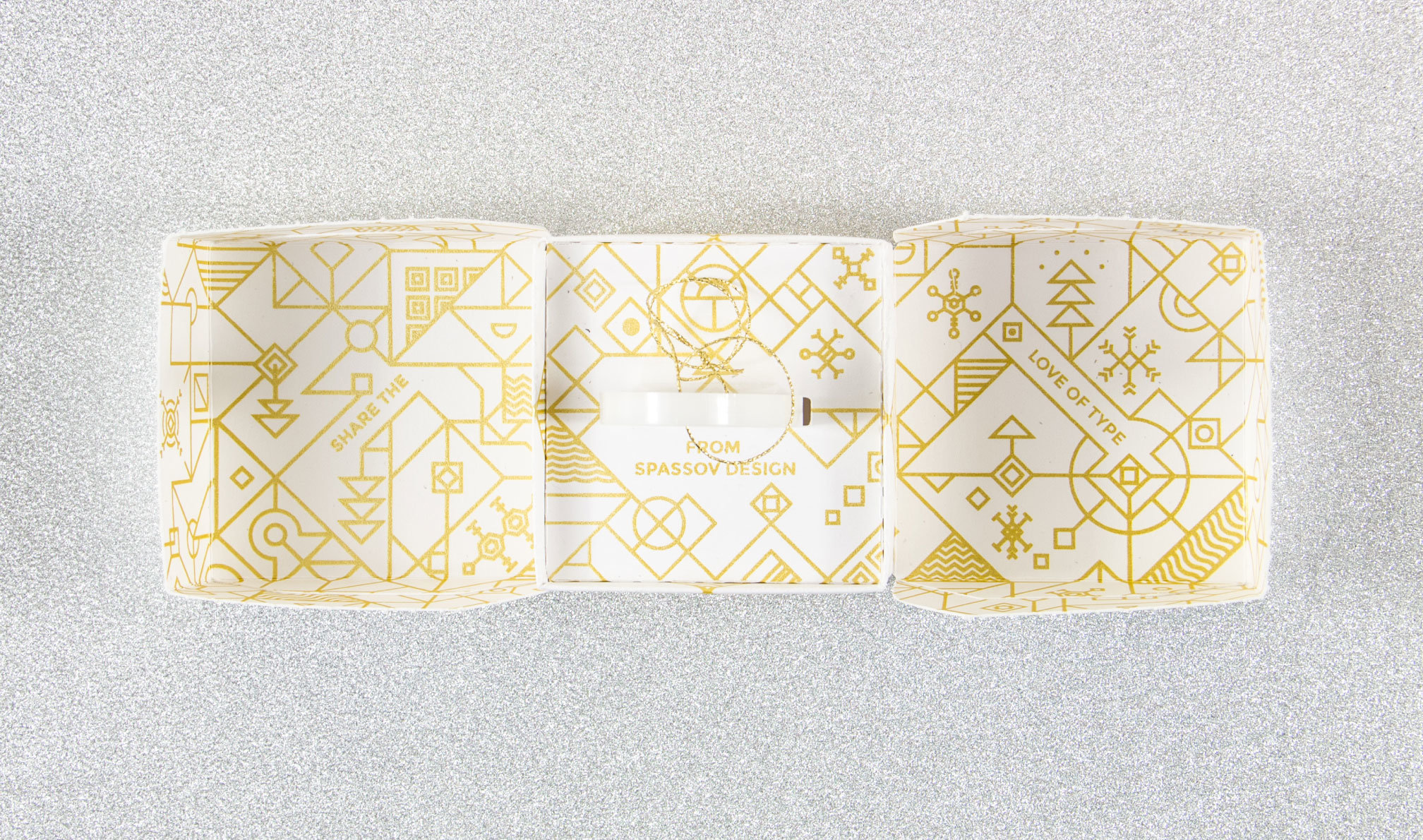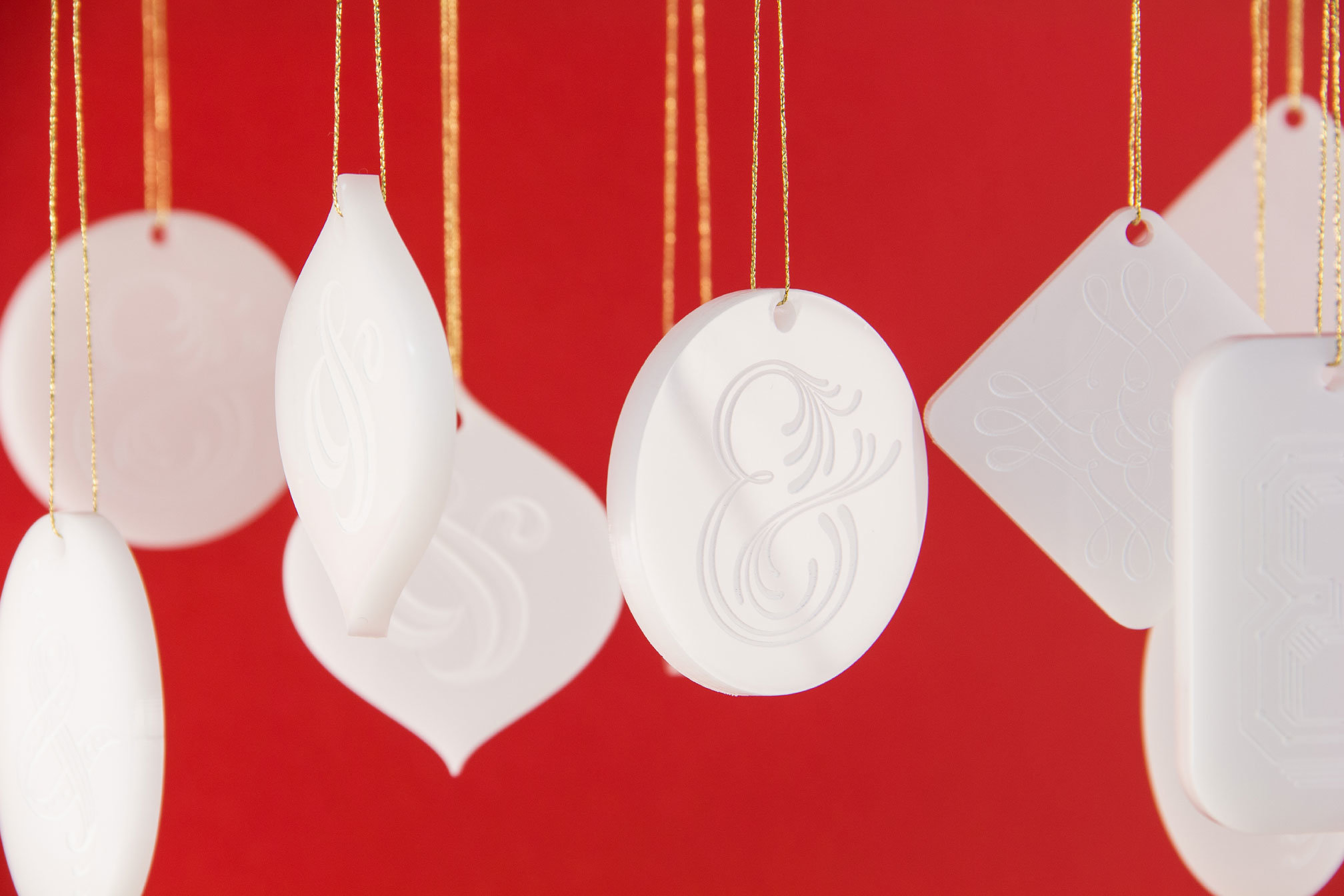 Over a hundred of these gift packages were hand assembles and sent to clients and colleagues.