Sauce Labs. Ten Years of Awesome.
Client: Sauce Labs — Market: App Testing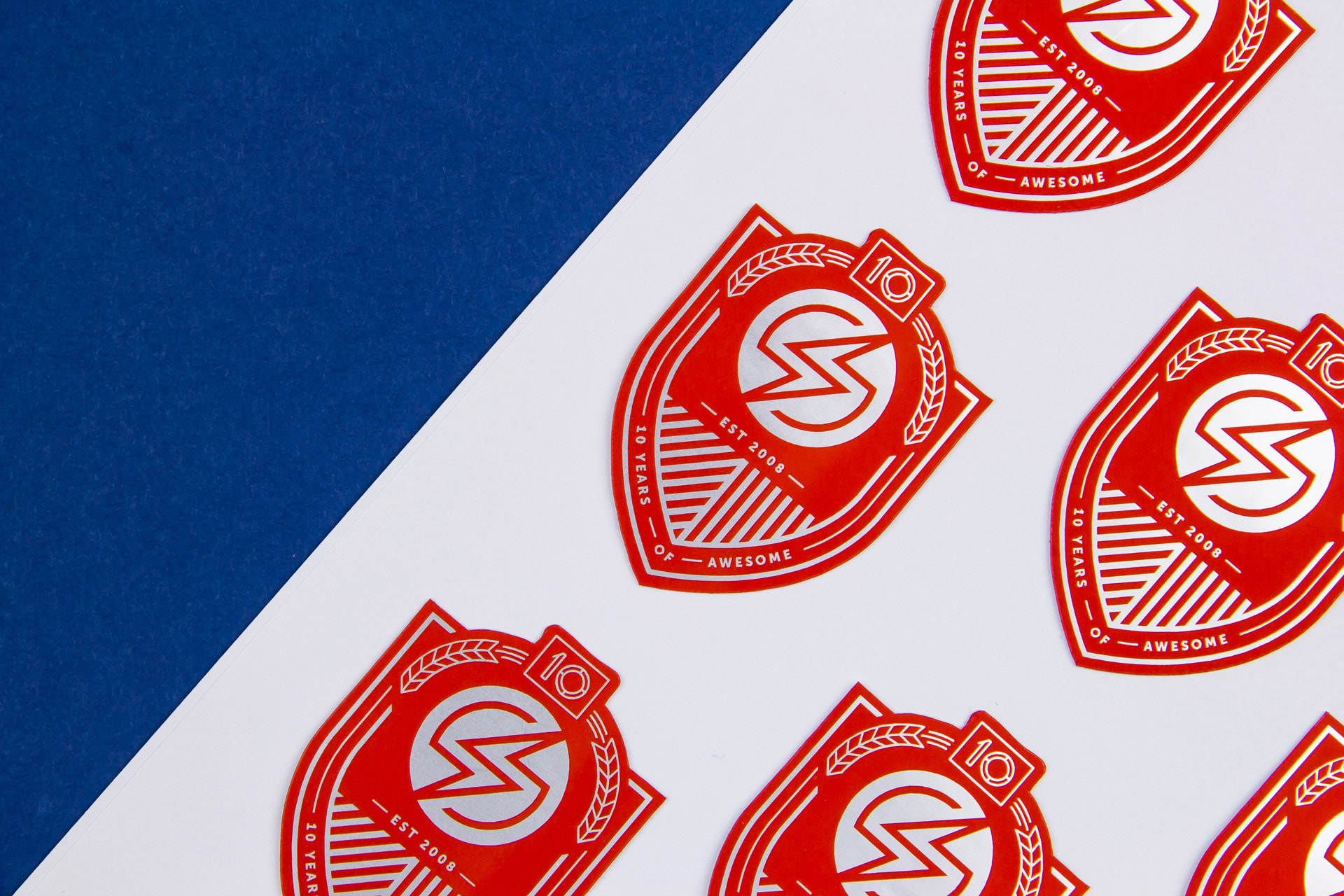 Logo Design
Brand Identity
Animation
Brand Collateral
Apparel Design
Creative Direction: Petre Spassov
Design: Hanna Raymond
Animation: Charles Davis Jr.
Over the past ten years, Sauce Labs has grown from a small and scrappy team of idealistic devs with the singular focus of making software testing suck less, to the world's leading continuous testing cloud platform. To celebrate their 10th anniversary, the Sauce team commissioned PS Design to develop a brand identity and collateral suite for this momentous occasion.
The event was to be held on a yacht in San Fransisco Bay. To complement the setting, we devised an identity inspired by nautical imagery and motifs. We designed a brand seal that integrates the company's base logo with the event-specific graphics, as well as a couple of secondary marks to use across the print and digital materials.
Based on the geometric nature of the mark, we created an animation that covers some of the major milestones in Sauce Labs' history, such as their expansions to multiple offices abroad, as well as the many honors and accolades they've received over the years. The collateral suite includes scarves, bandanas, postcards, signage, stickers, gift-wrapping paper, and even a set of bespoke hot sauce bottles.