Appium Brand
Brand Strategy, Visual Identity System, Brand Manual, Logo Design, Sub-Brands, Brand Collateral
Appium is an open source test automation framework for native, hybrid, and mobile web apps. PS Design was tasked with creating a modern, clean, and inviting brand identity for the platform and a sub-brand for the international conference series that the organization puts on each year.
The concept for the logo was to capture automation visually through the cyclical revolving nature of the mark. We wanted to communicate a sense of activity and motion even when the logo was still. Each of the three spokes represents the different tools that Appium enables developers to take advantage of in their workflow. Once approved, we animated the logo mark to further communicate these ideas of motion, activity, and automation.
Ubuntu was chosen as the brand font because of its open source ethos and quirky charm. It is also very legible and heavily optimized for display use. When it came to the logotype, some of the characters were tweaked and reshaped to give a consistent rhythm to the white spaces within the mark. Finally, the square corners of the glyphs were rounded to project a softer feel.


We designed a minimal iconographic style and built out a full suite of animated icons for the organization to use throughout their web applications.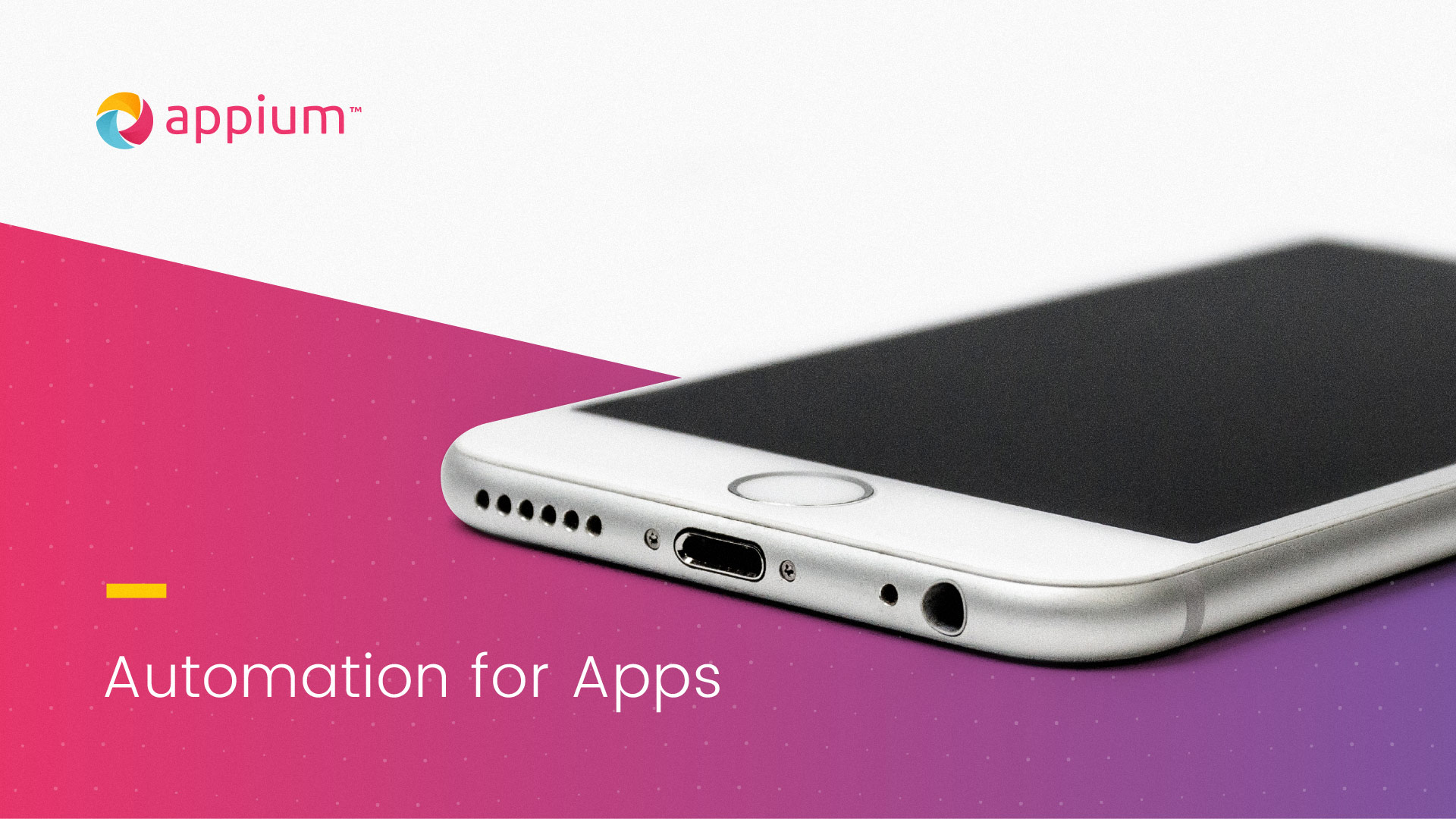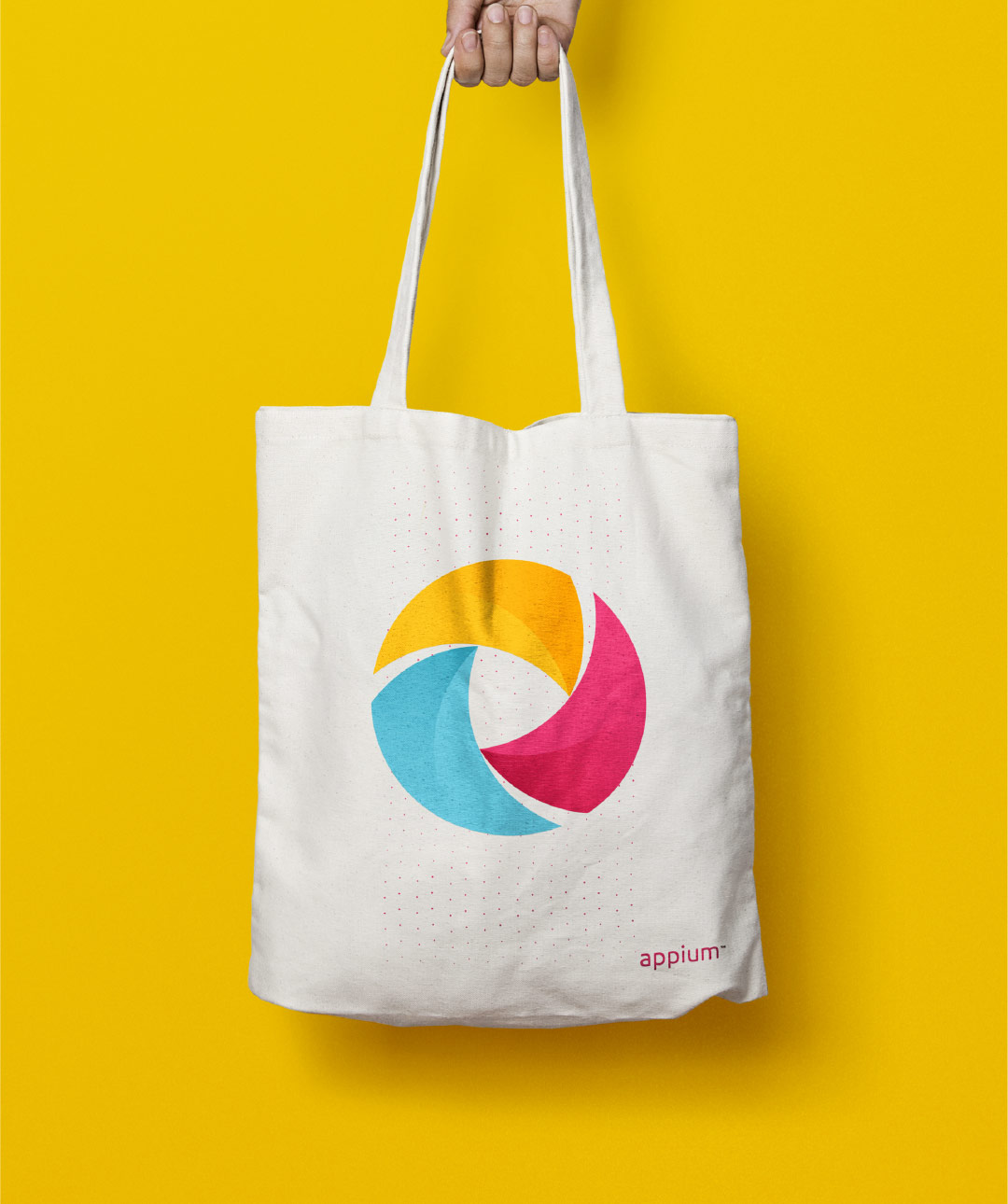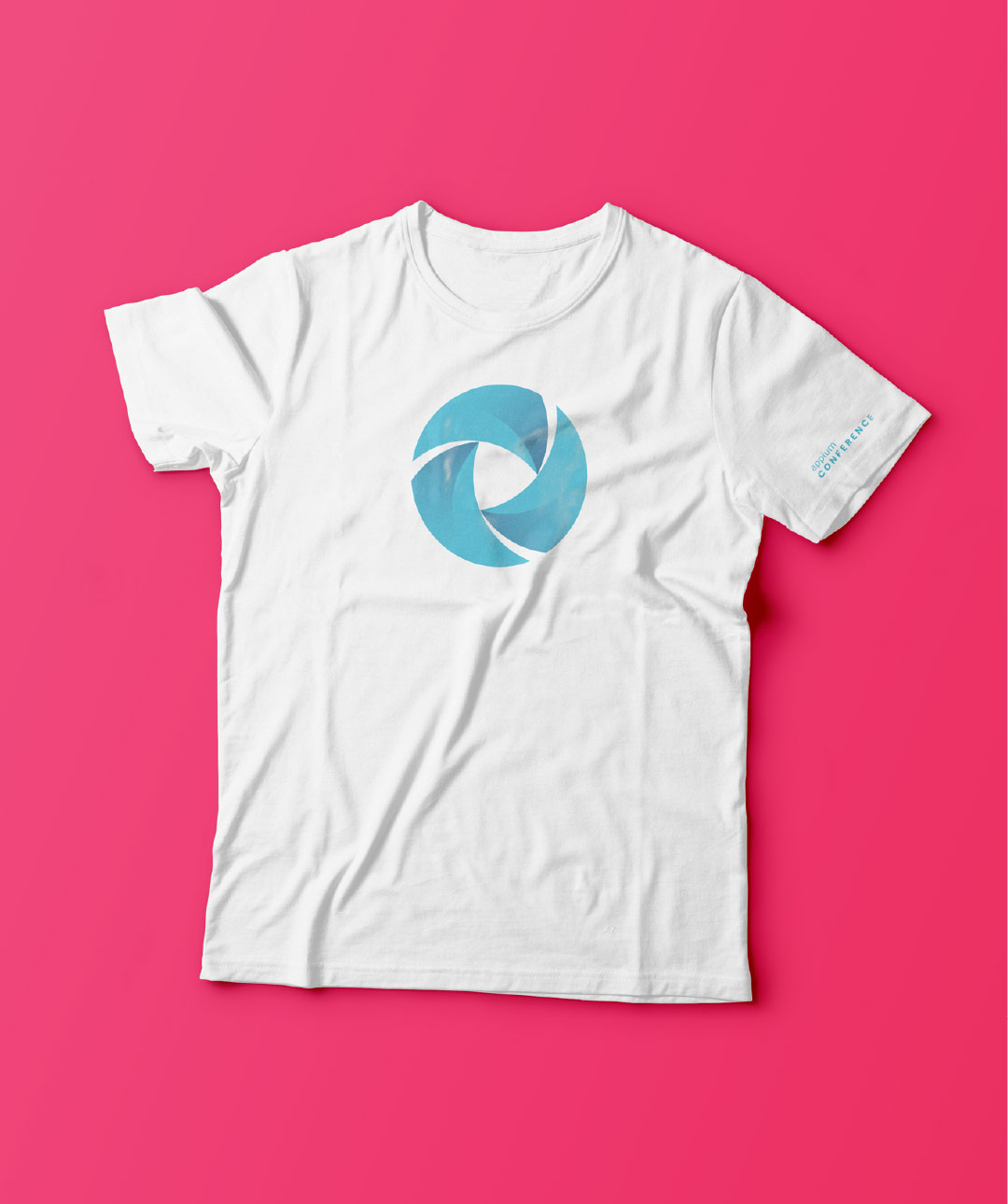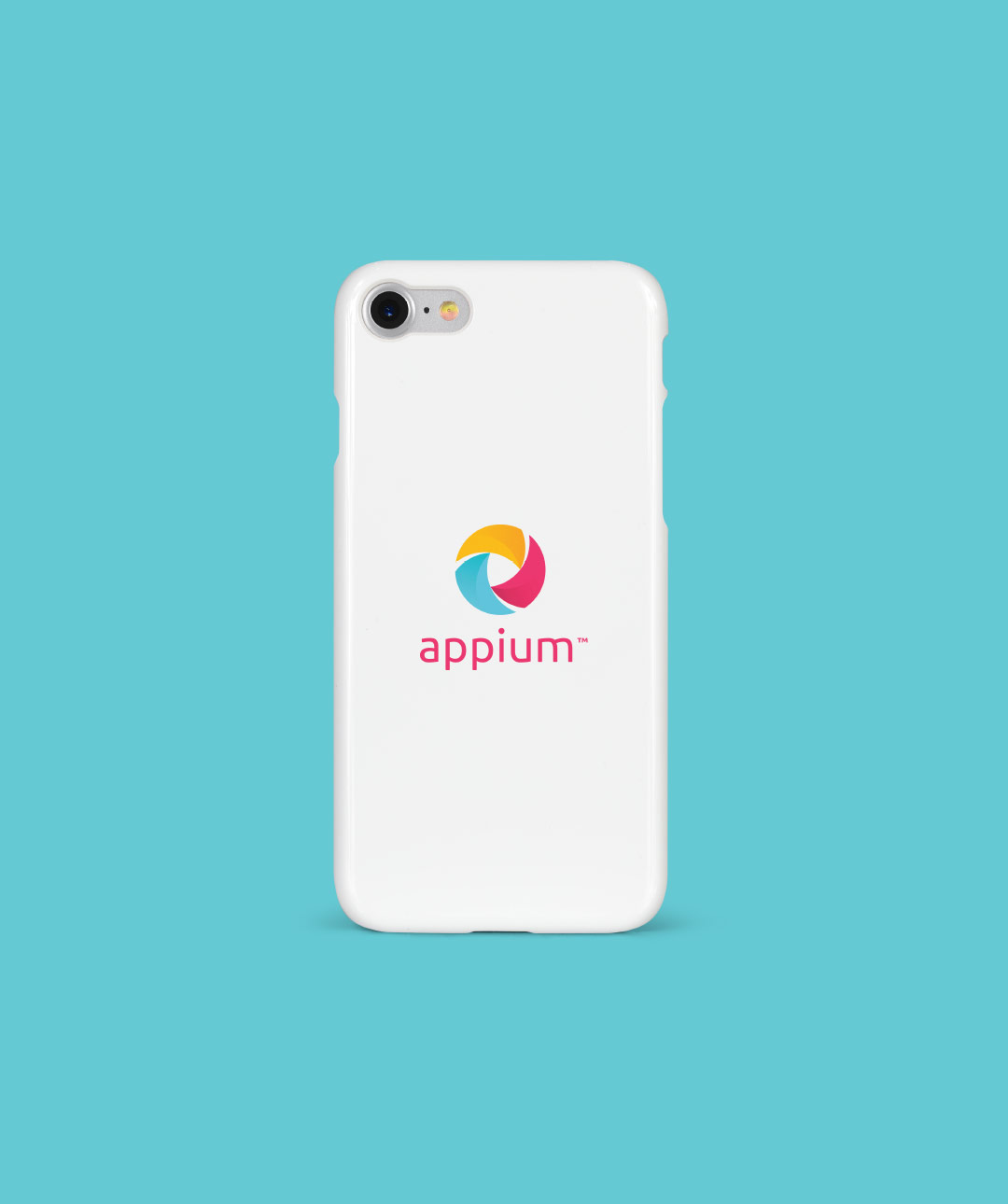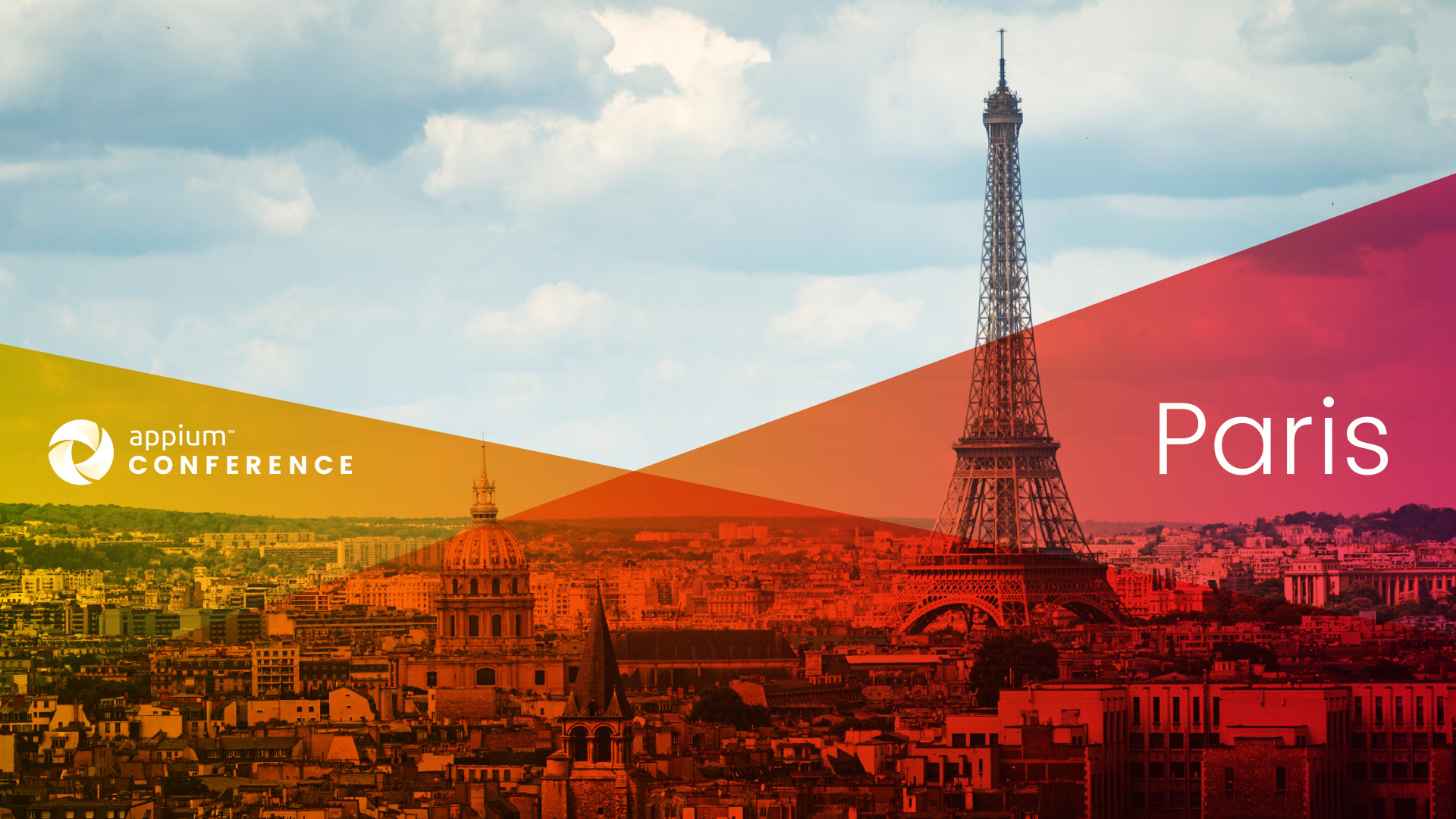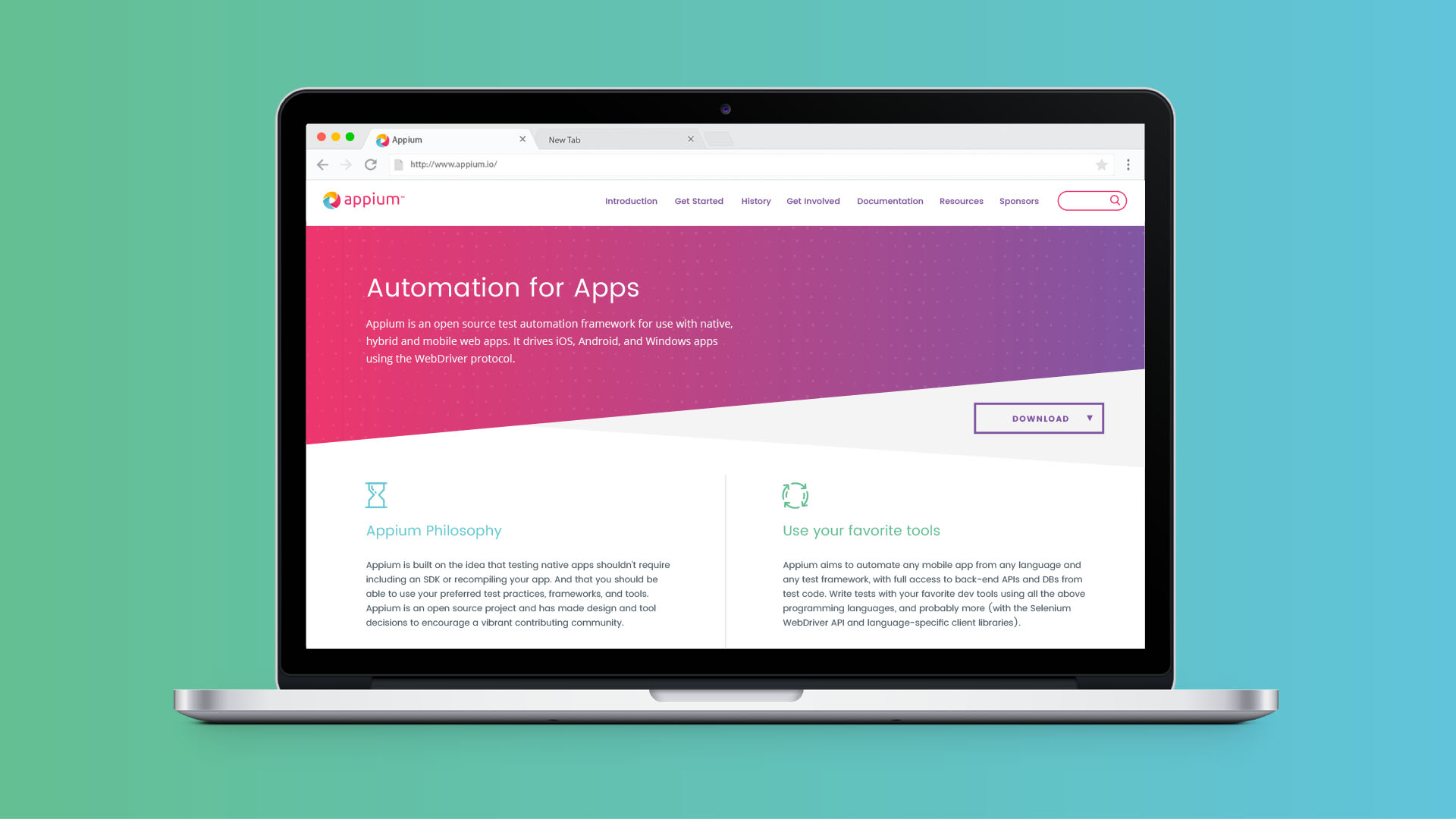 Once all of the brand styles were approved, we put together a comprehensive but easy to follow brand style guide to keep the identity consistent throughout all of the company touch points.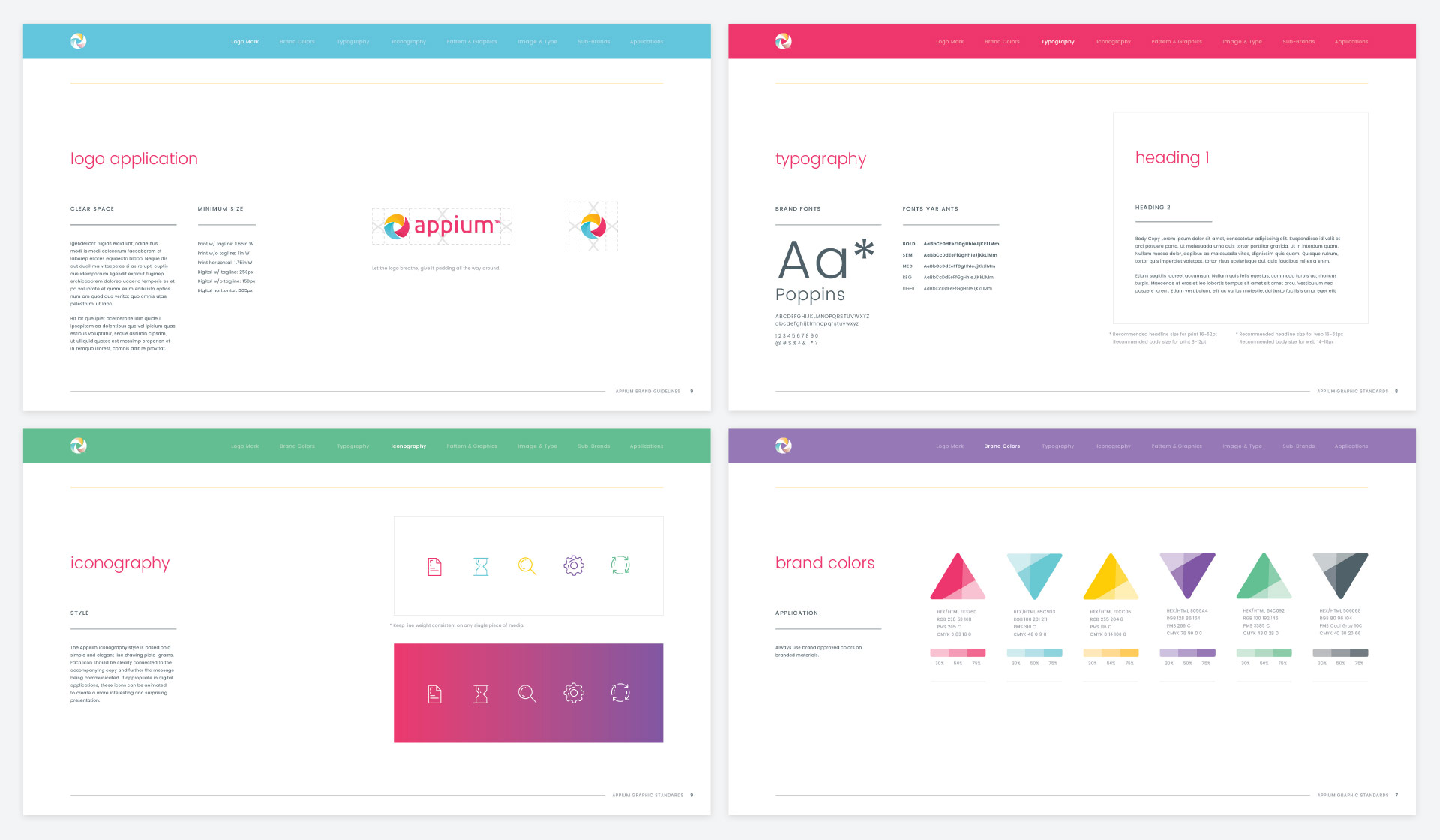 The new brand has been successful at modernizing the look and feel of the project and has been applied to several international conferences.