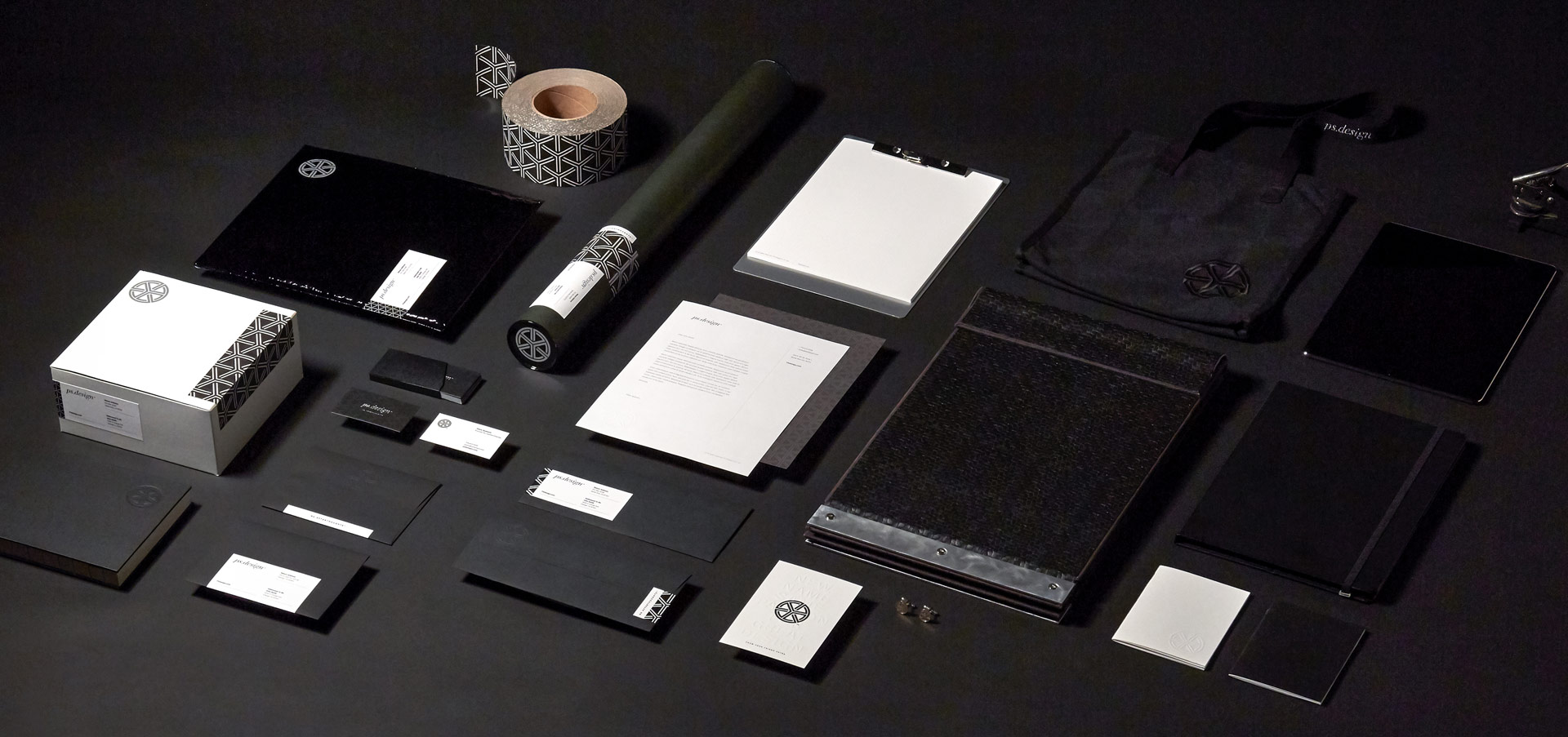 PS Design Brand Identity
Project Features
Brand Identity, Brand Strategy, Creative Direction, Copy Writing, Logo Design, Print Collateral
PS Design is a boutique design and branding studio based in Orange County, California. We create compelling brand experiences through clever and elegant design.
When building our own brand materials, the goal was to design an understated and elegant identity that is never shouty and communicates our dedication to our craft; an identity that stands out enough to create a unique and recognizable personality, without overshadowing our work. To this end, a muted color palette of black, gray, white and silver was chosen. The primary colors of black and white represent the dichotomy and push-and-pull of the client and designer relationship. Our logo mark, with interweaving facets and linework, represents this intersection between the business and the creative sides of design.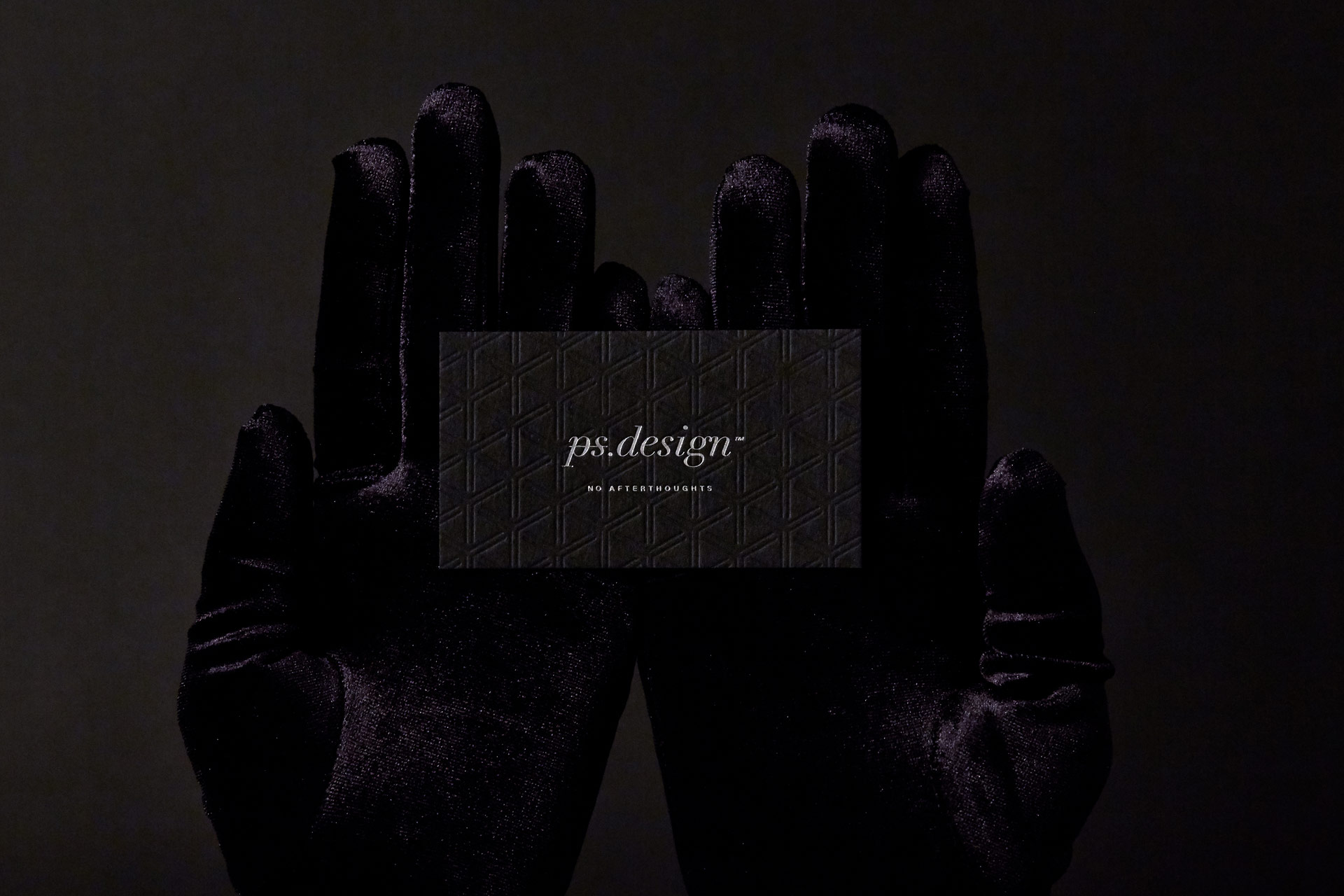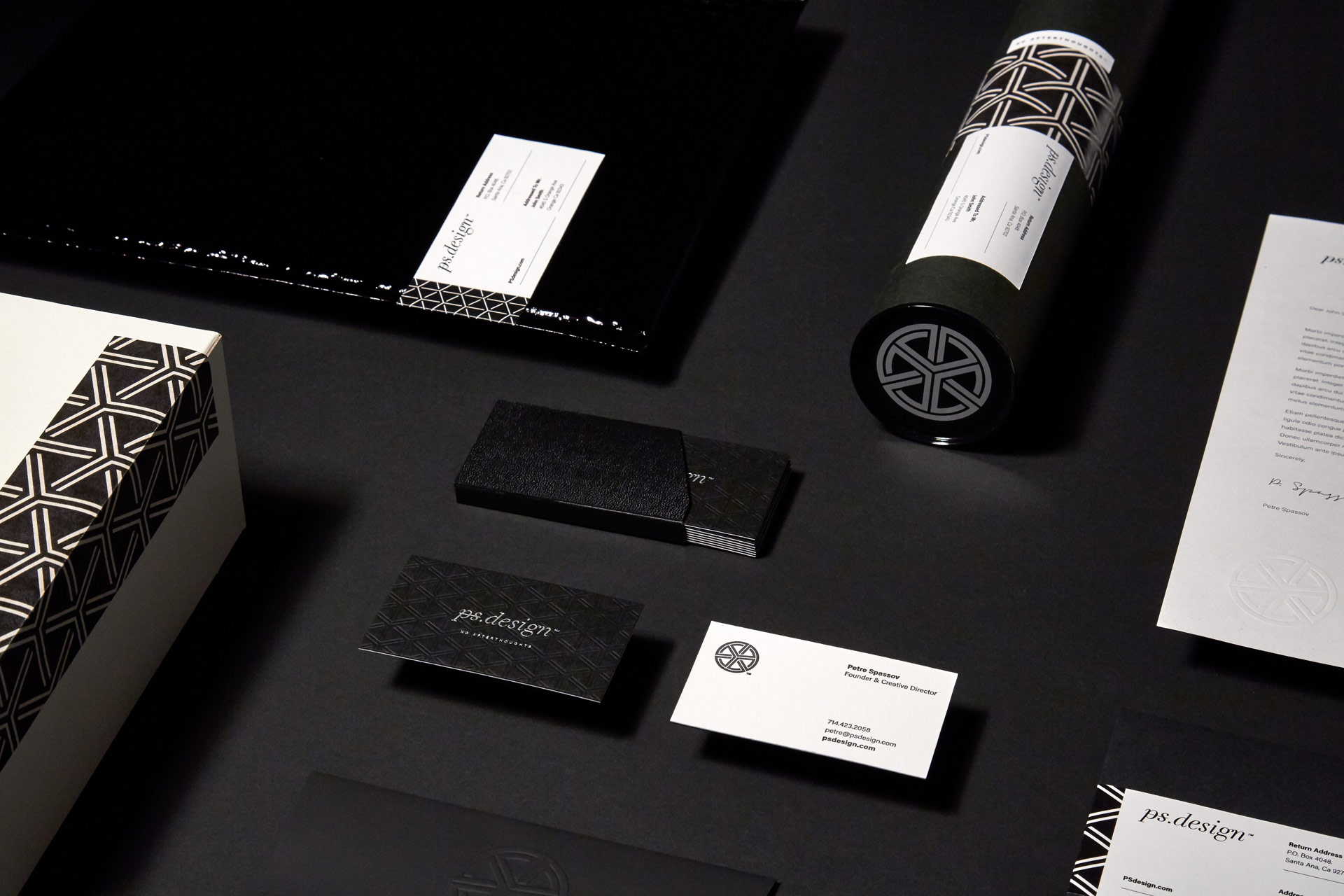 We believe that there is still great value in print medium. Several traditional printing techniques were applied to the collateral suite, such as embossing, letterpress, and foil stamping to create memorable touch-points that generate a sense of occasion at first touch. This tactility was front of mind when choosing materials such as the duplexed cotton paper stock, featuring blind debossing, for our business cards.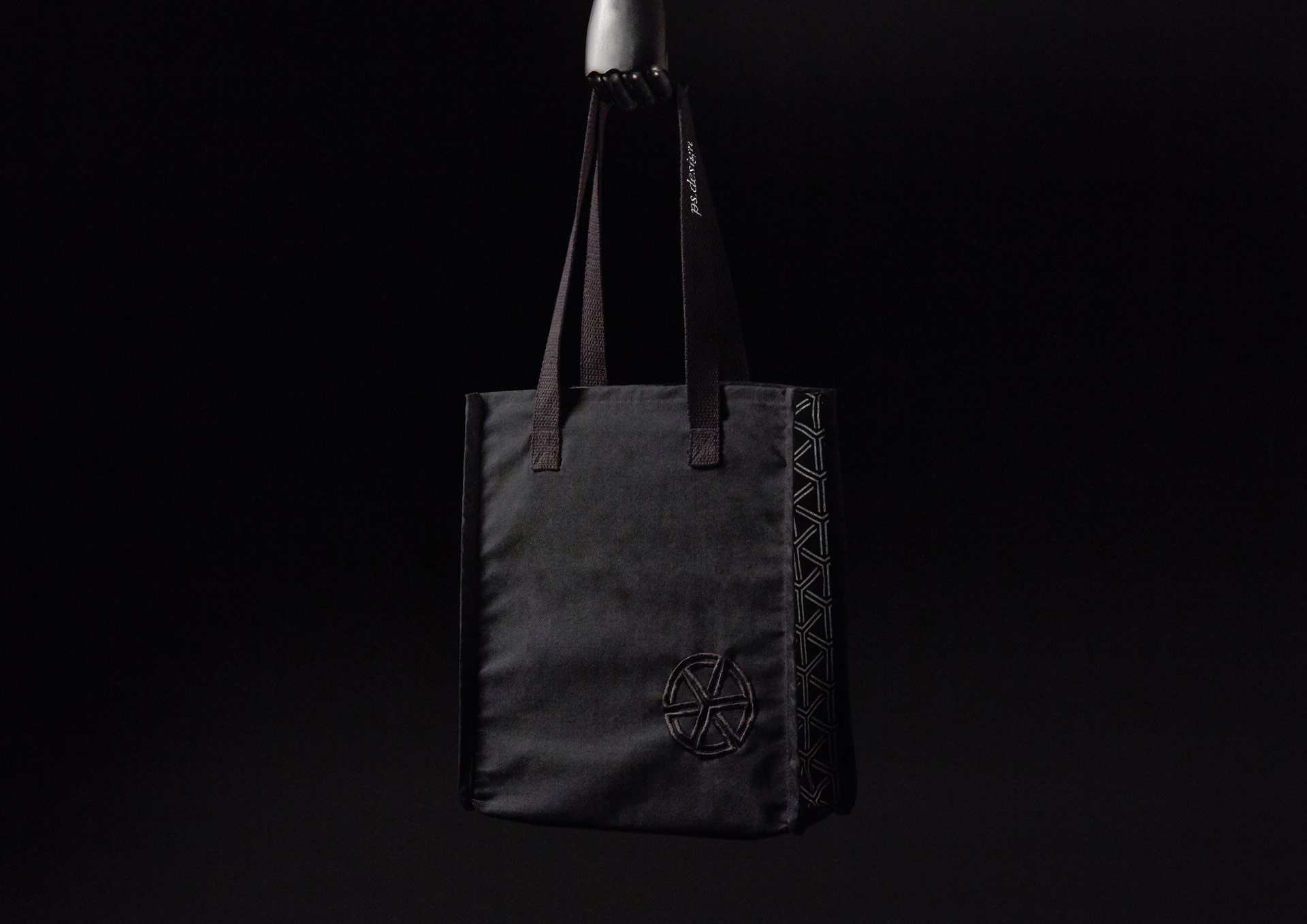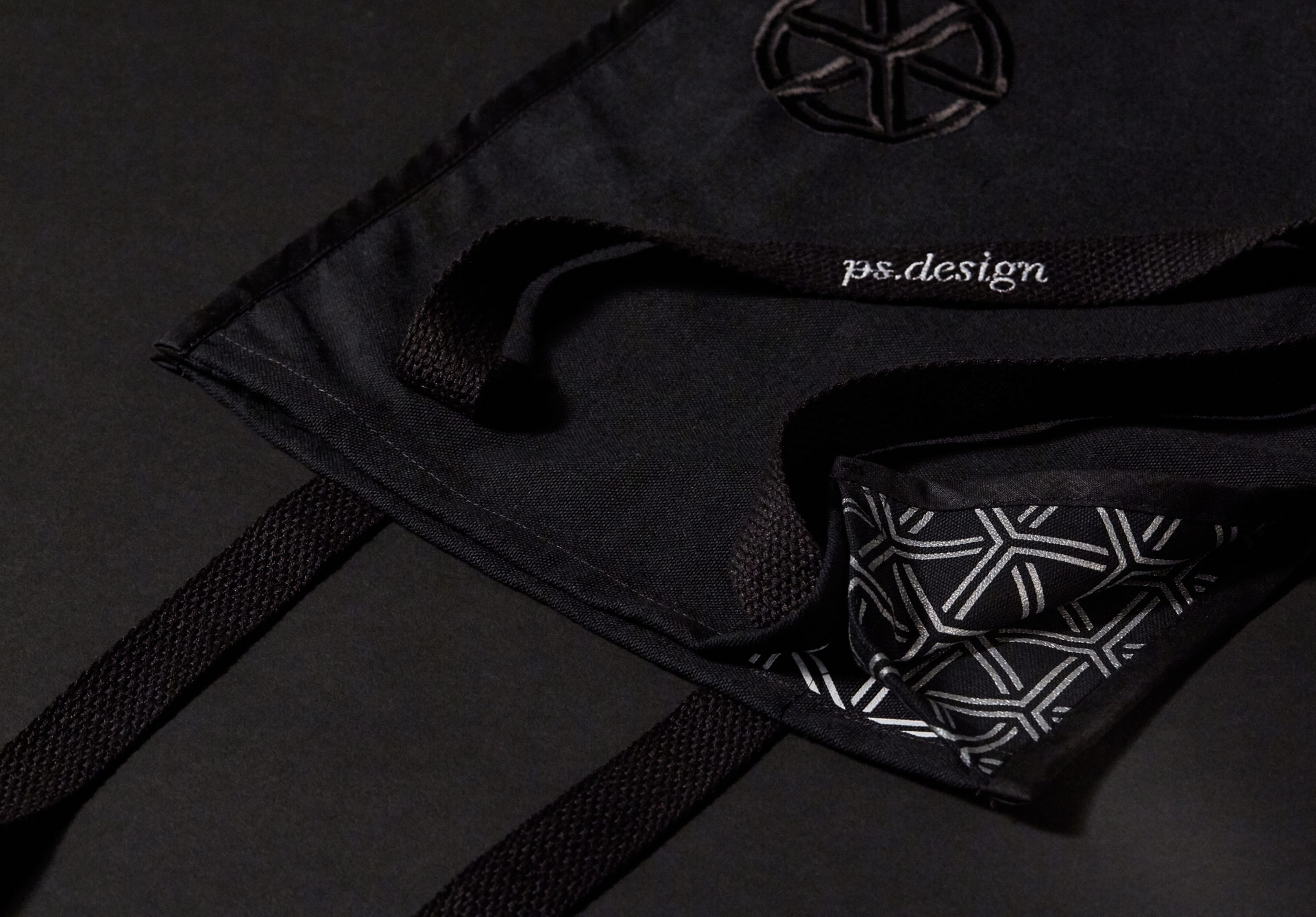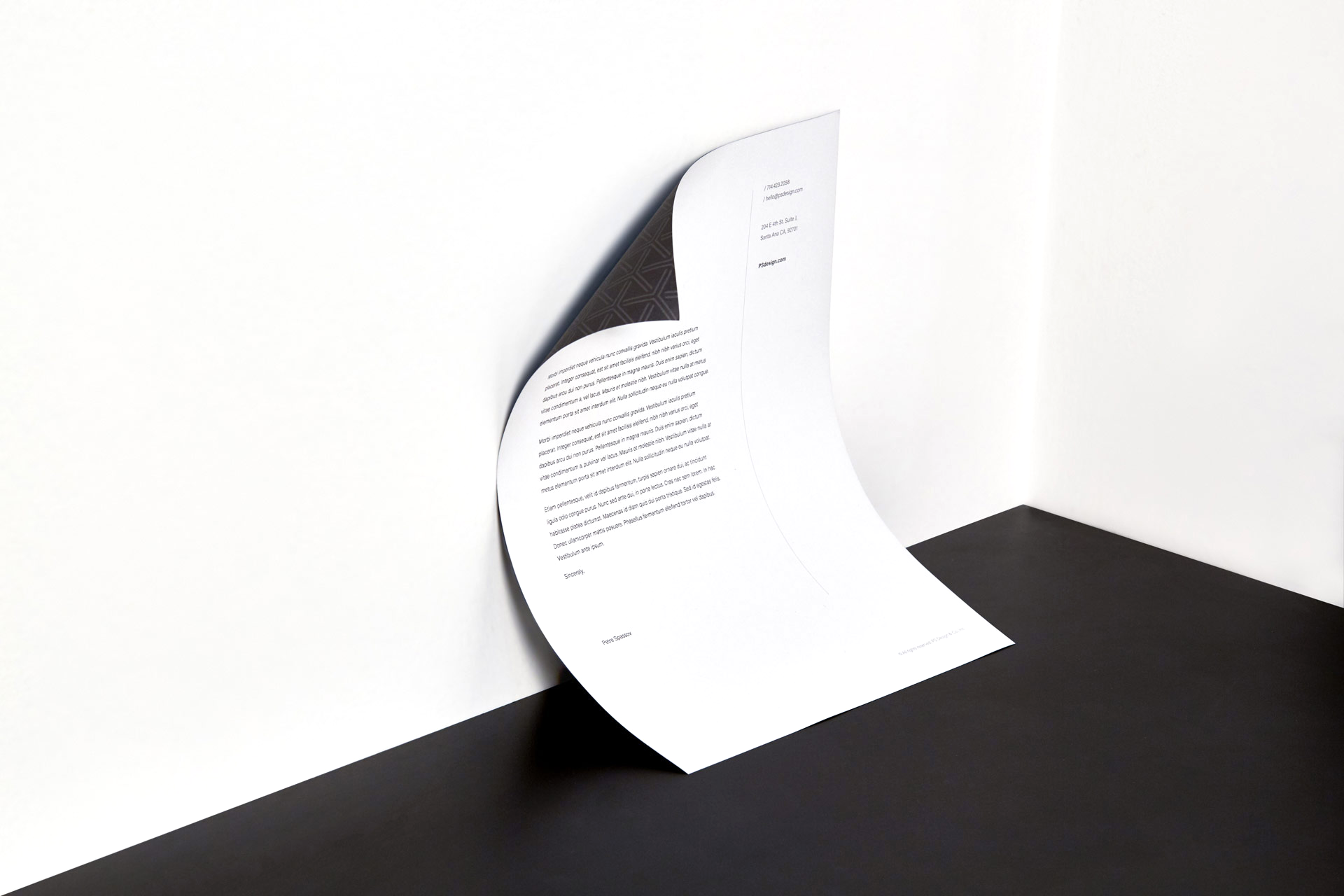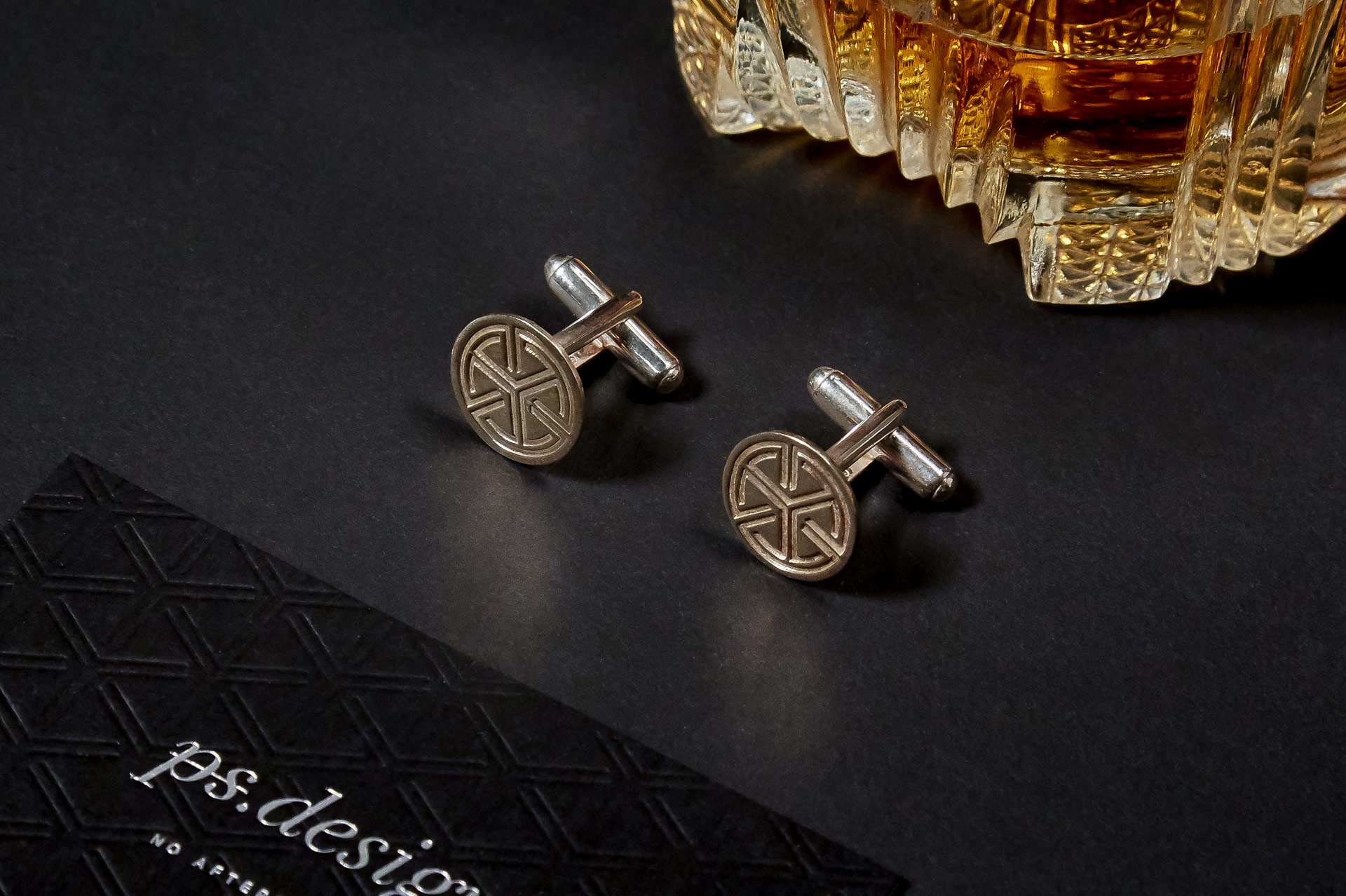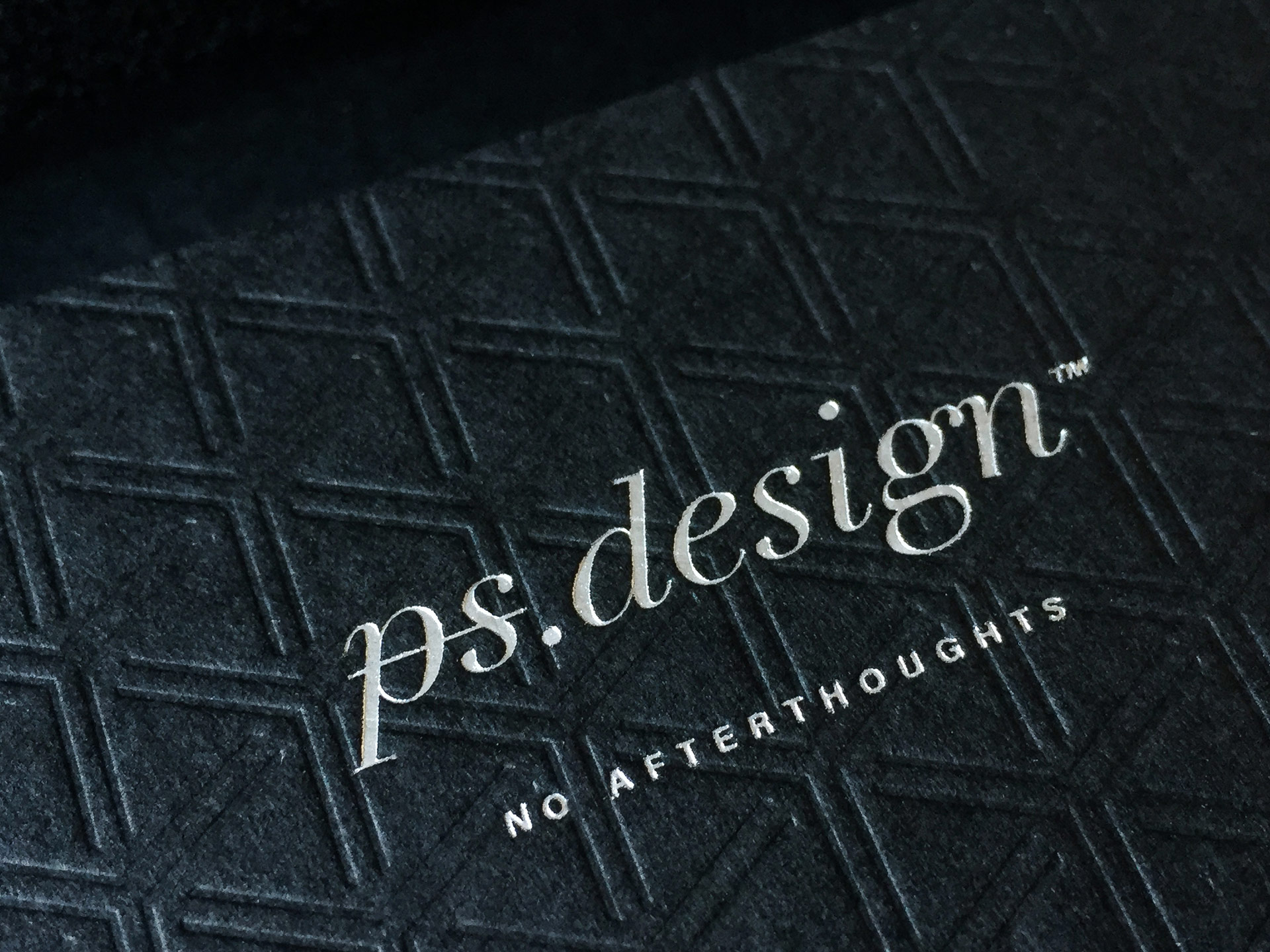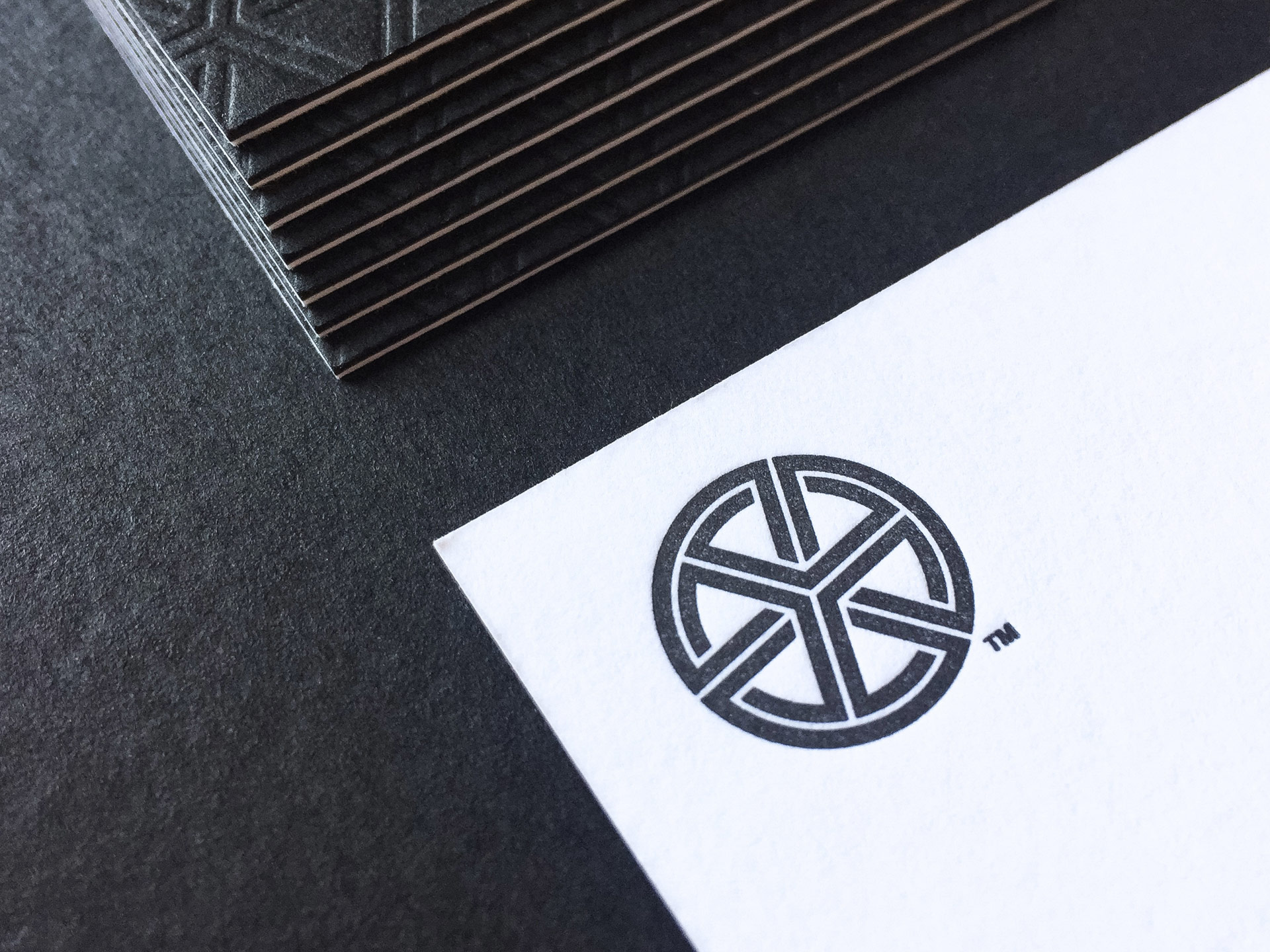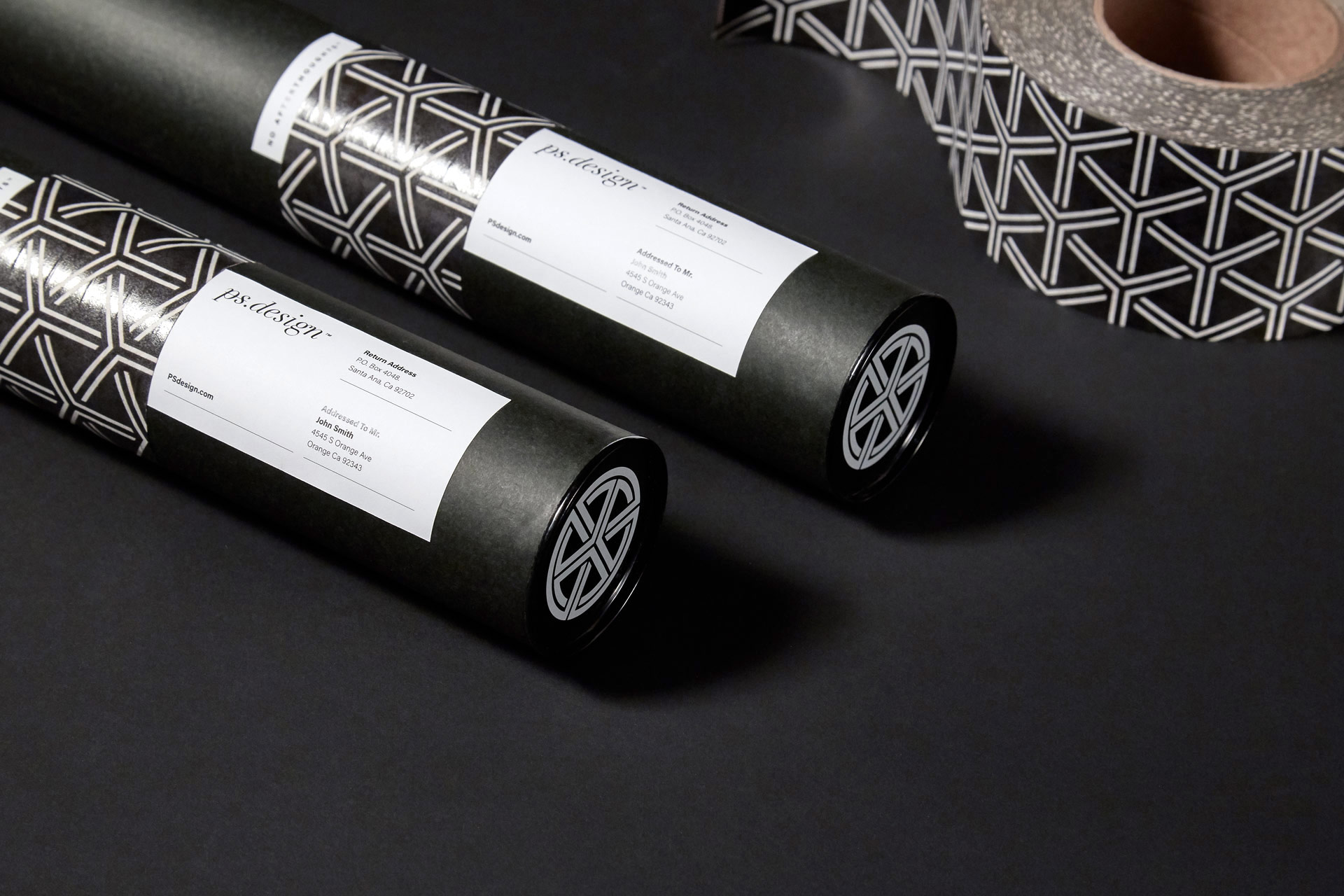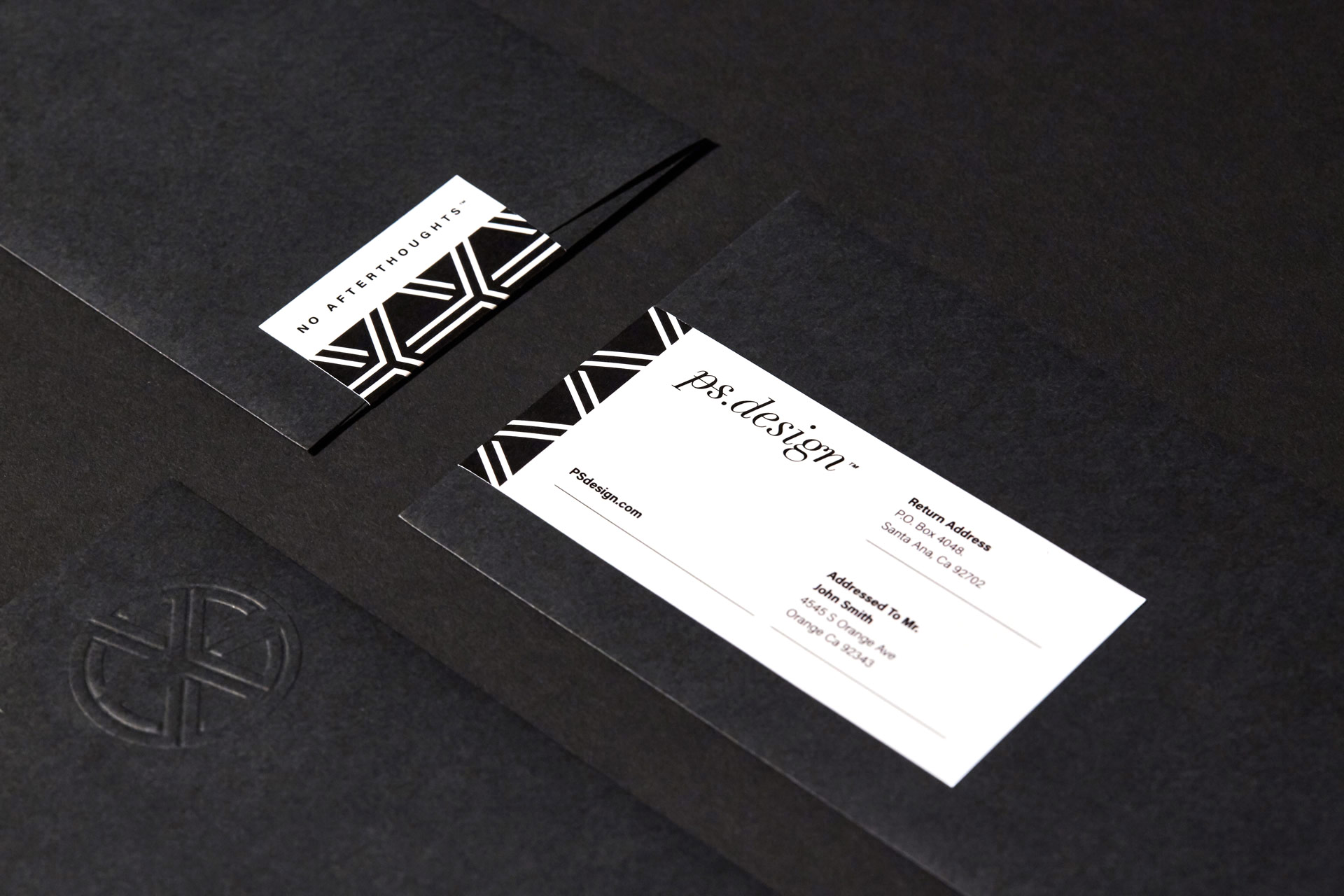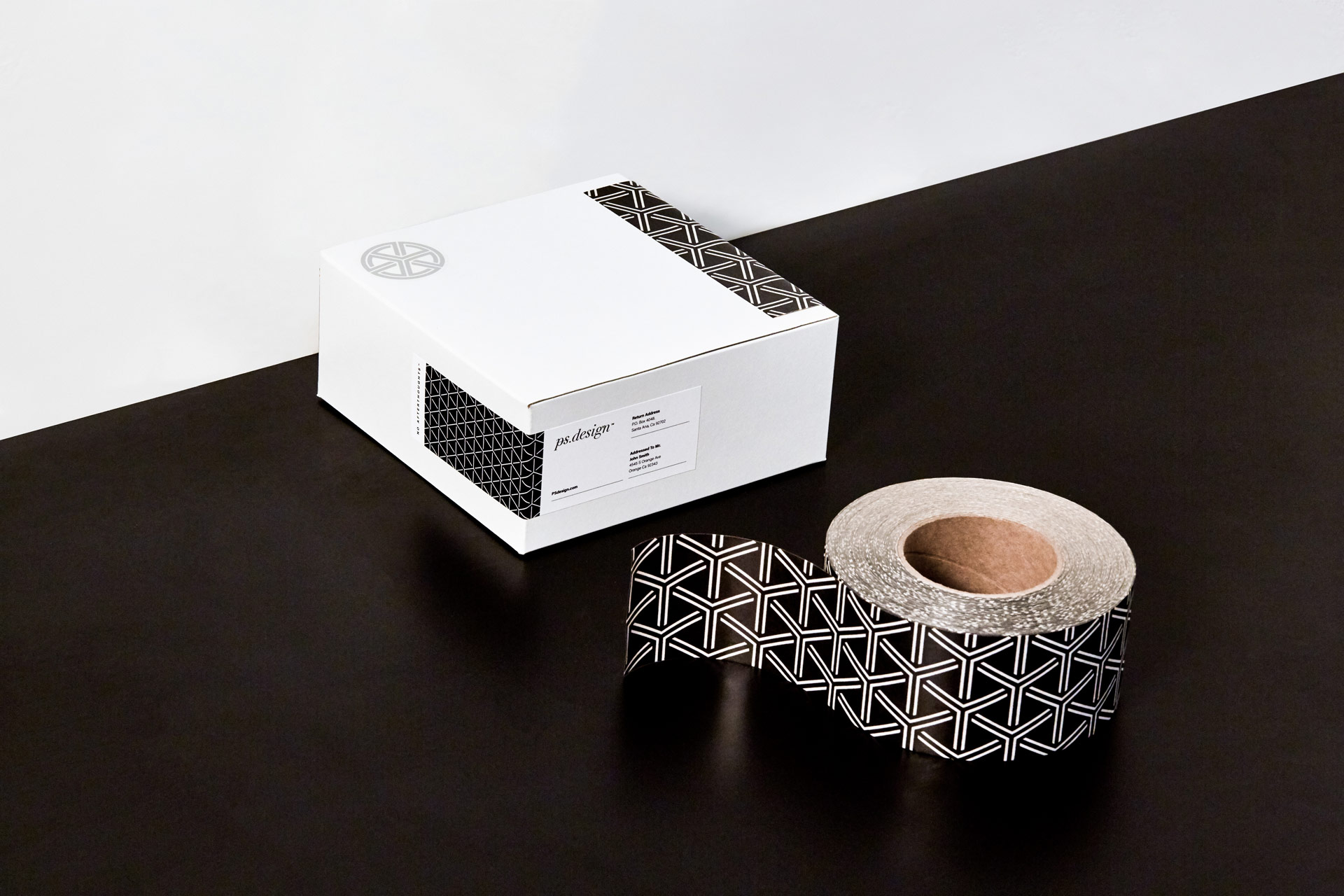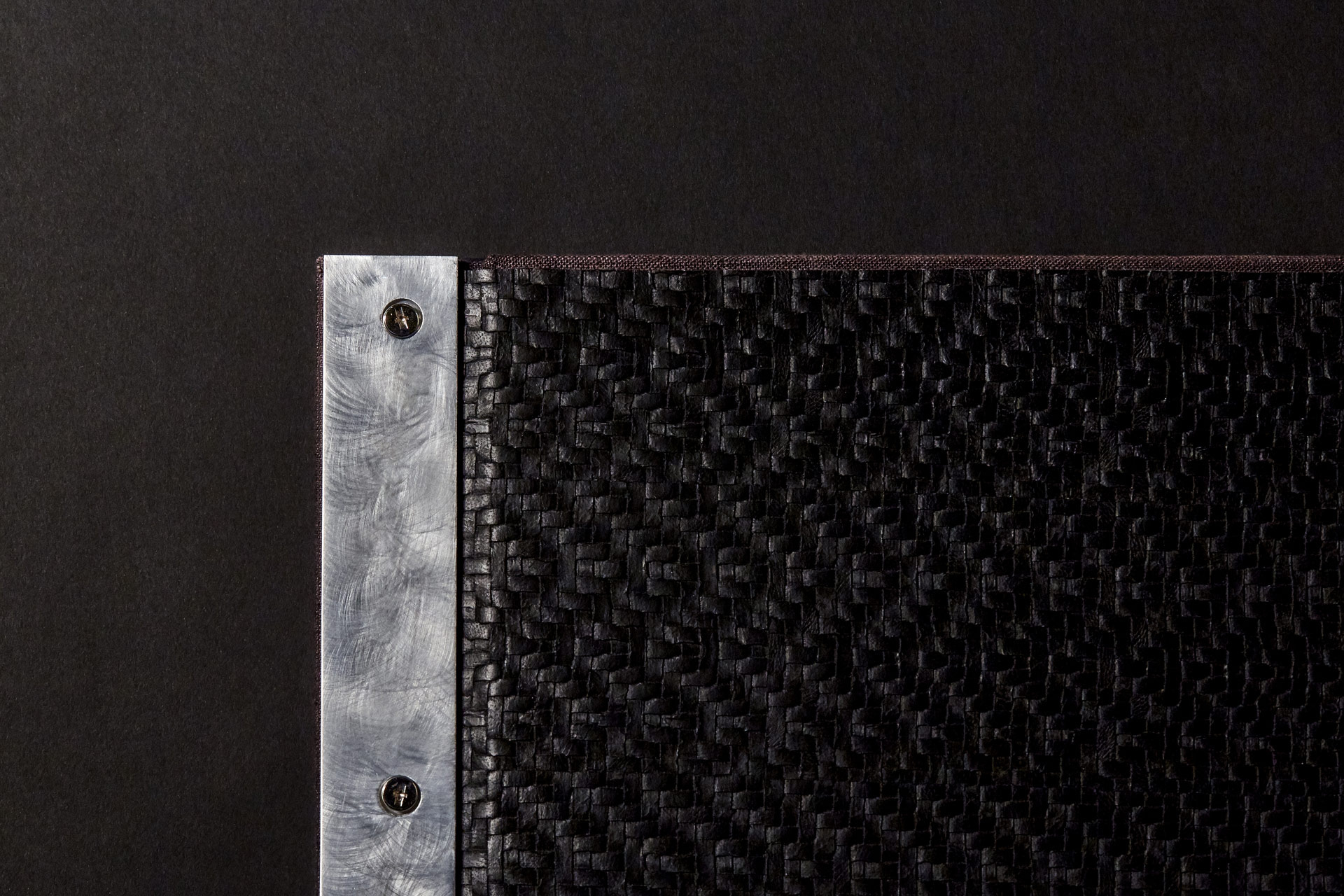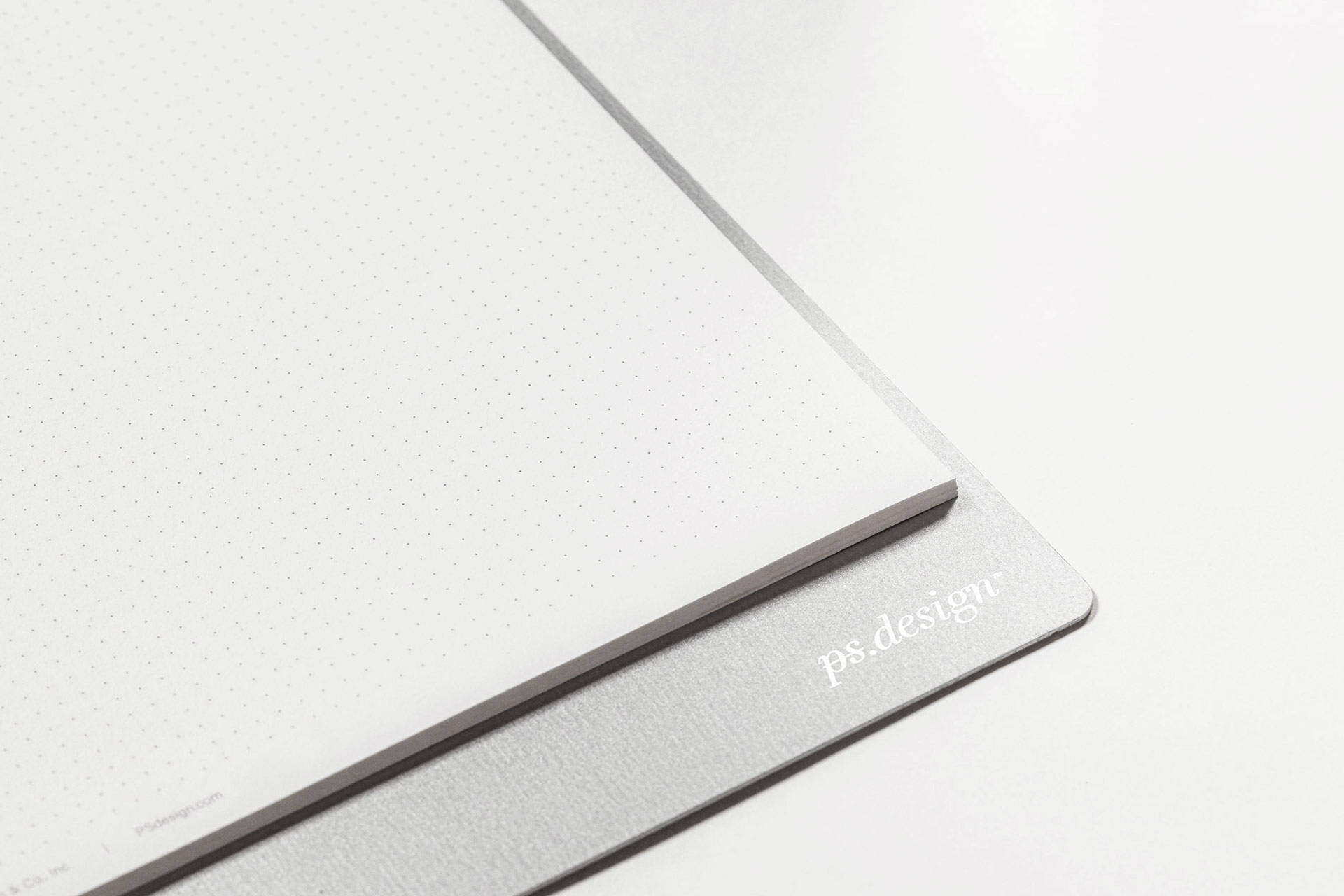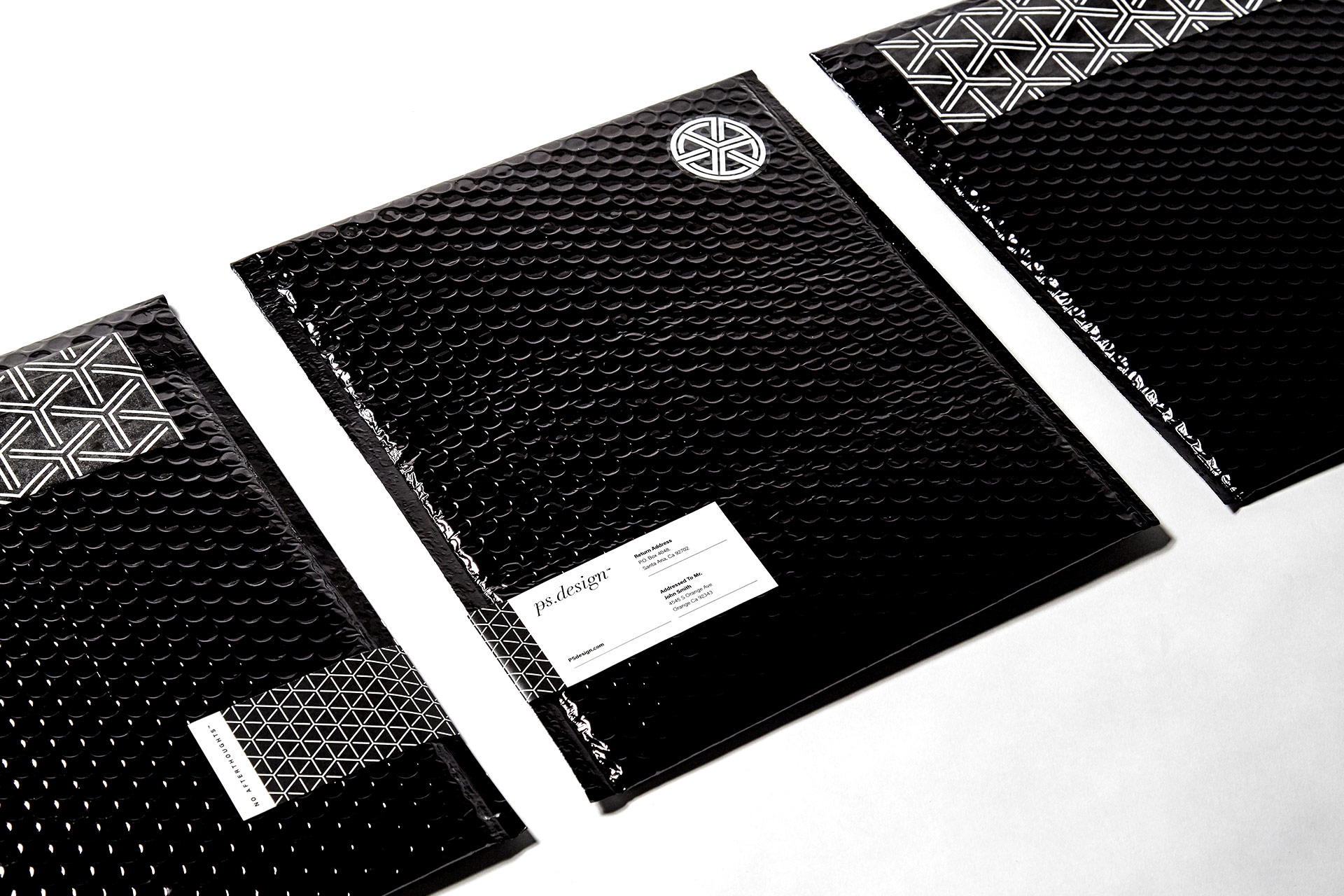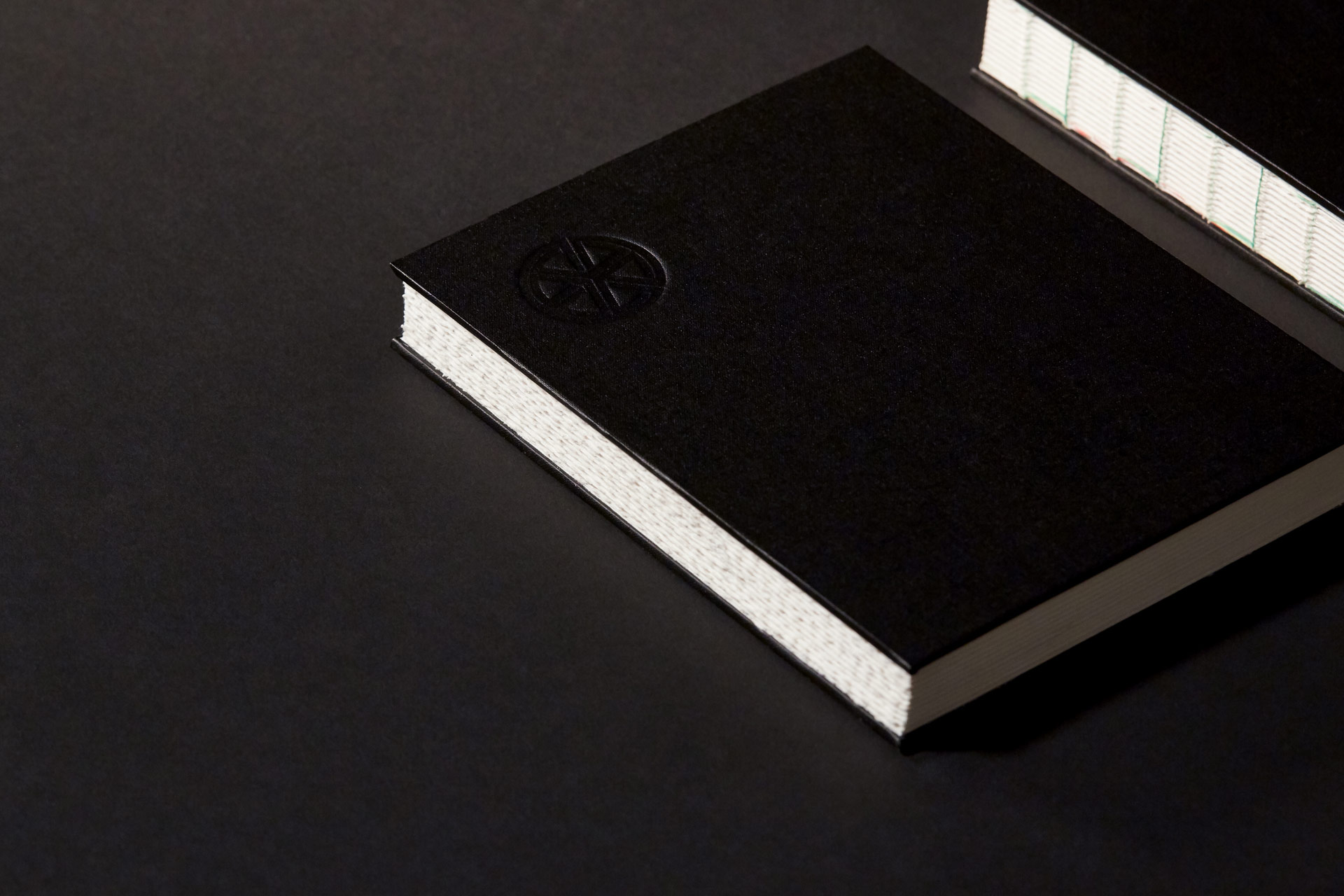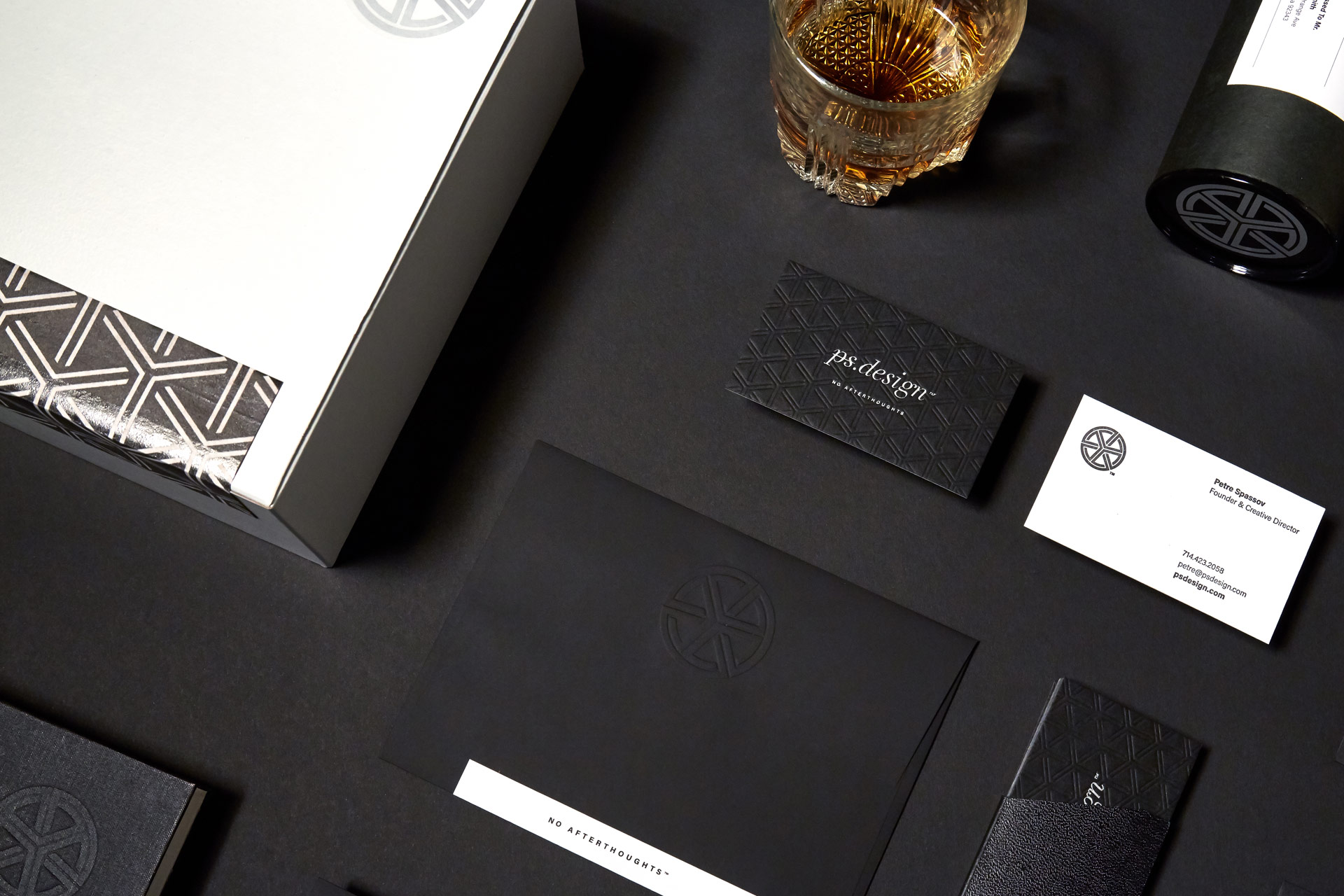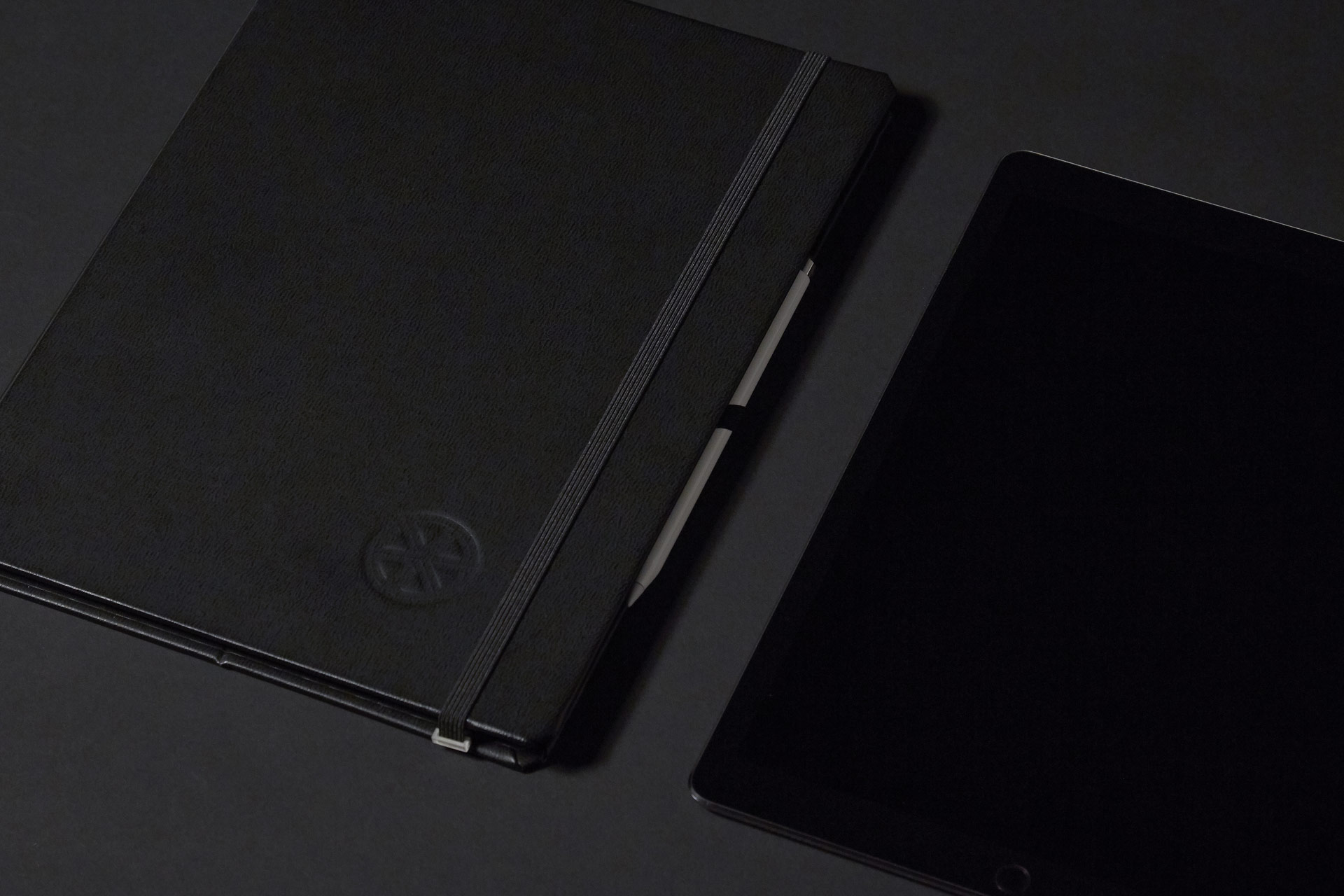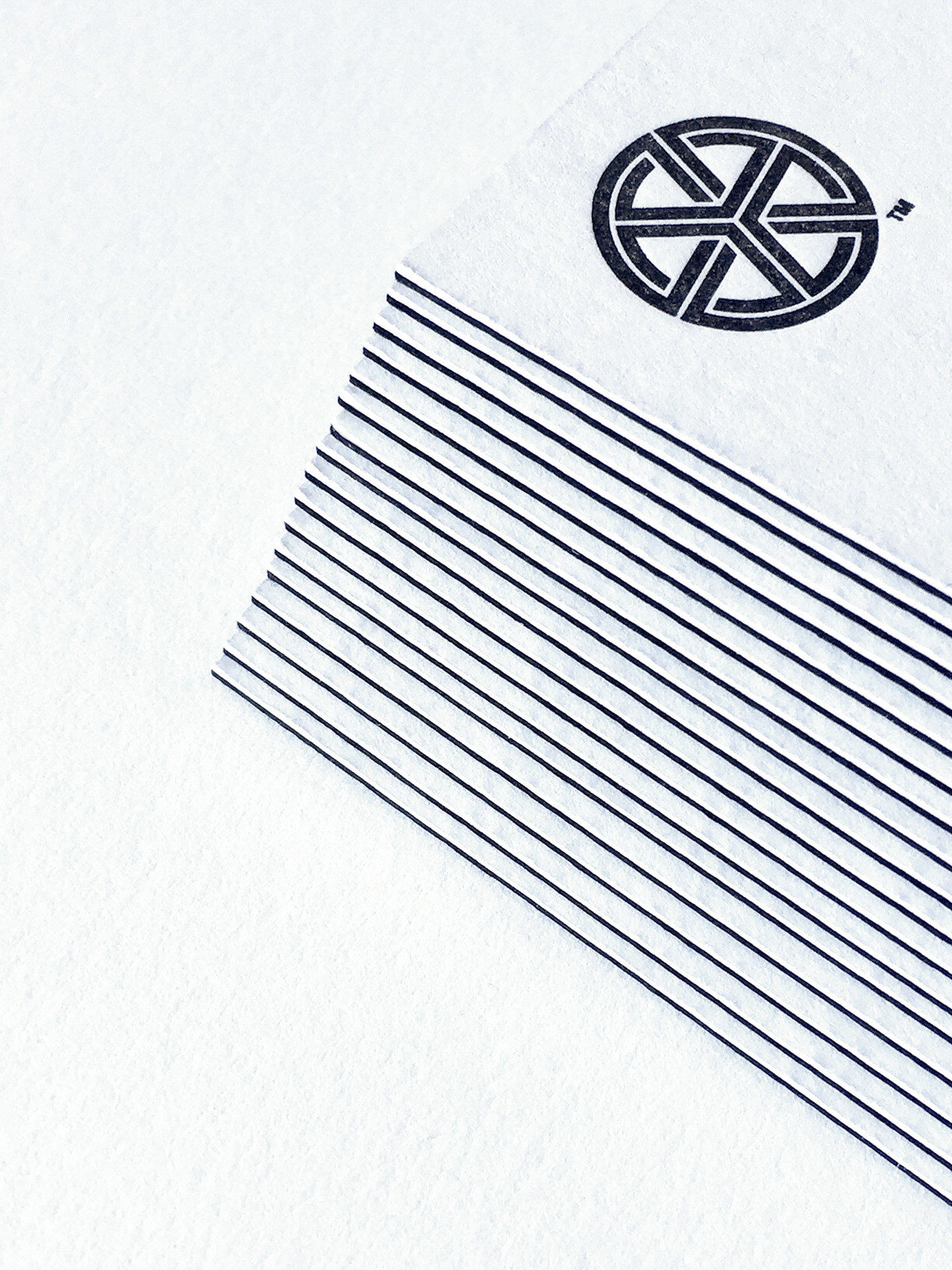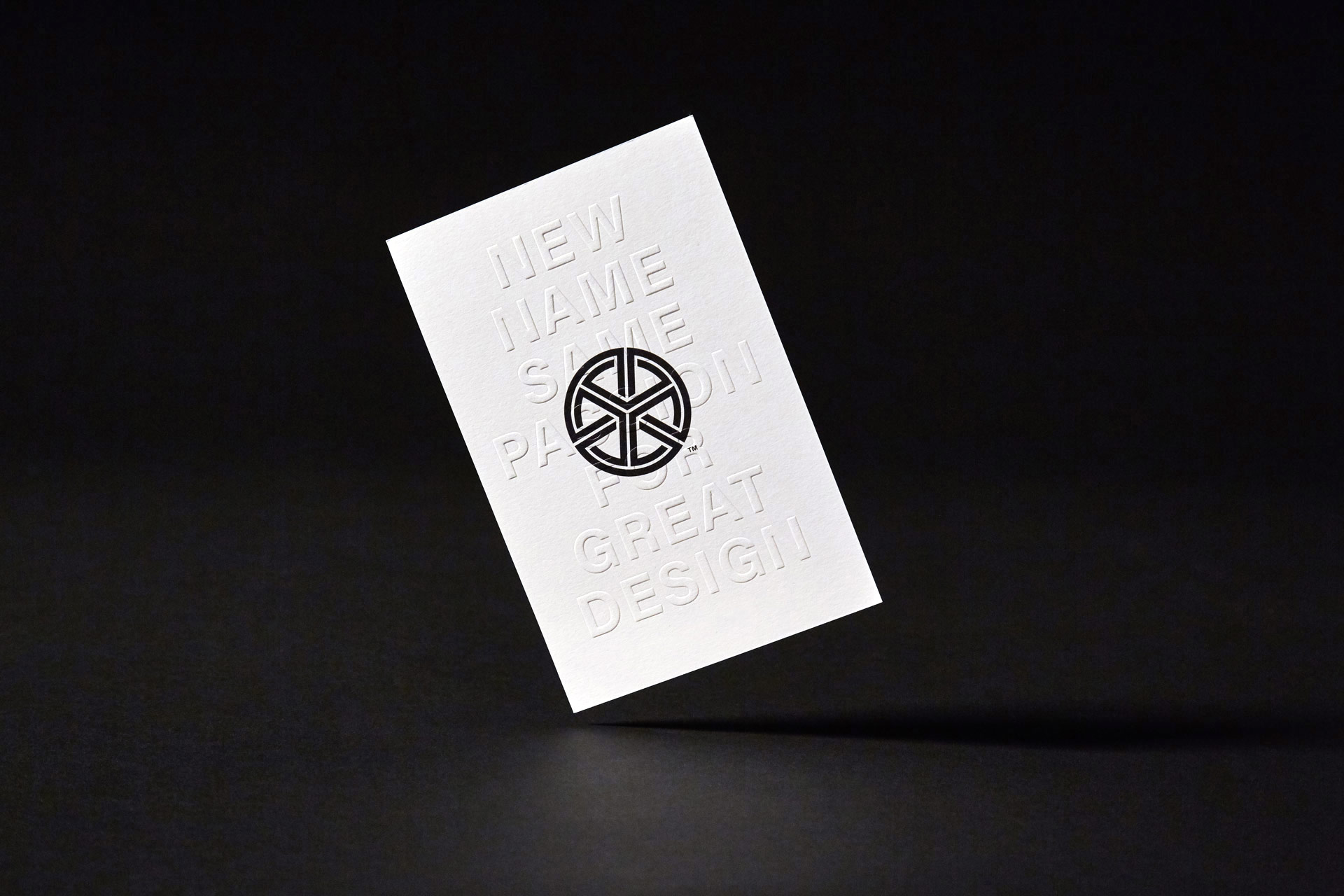 All too often design is relegated to the sidelines of business development; left until the end, treated as a necessary nuisance, executed with little passion, support, and the bare minimum of resources. No Afterthoughts is the motto we live by. Our wordmark encapsulates this ethos. The strike through "PS" represents our commitment to never let design become an afterthought.
©All rights reserved, PS Design & Co., Inc.