PS Design Identity: Elegant, understated, and to the point.
Client: Internal — Awards: Graphis Design Annual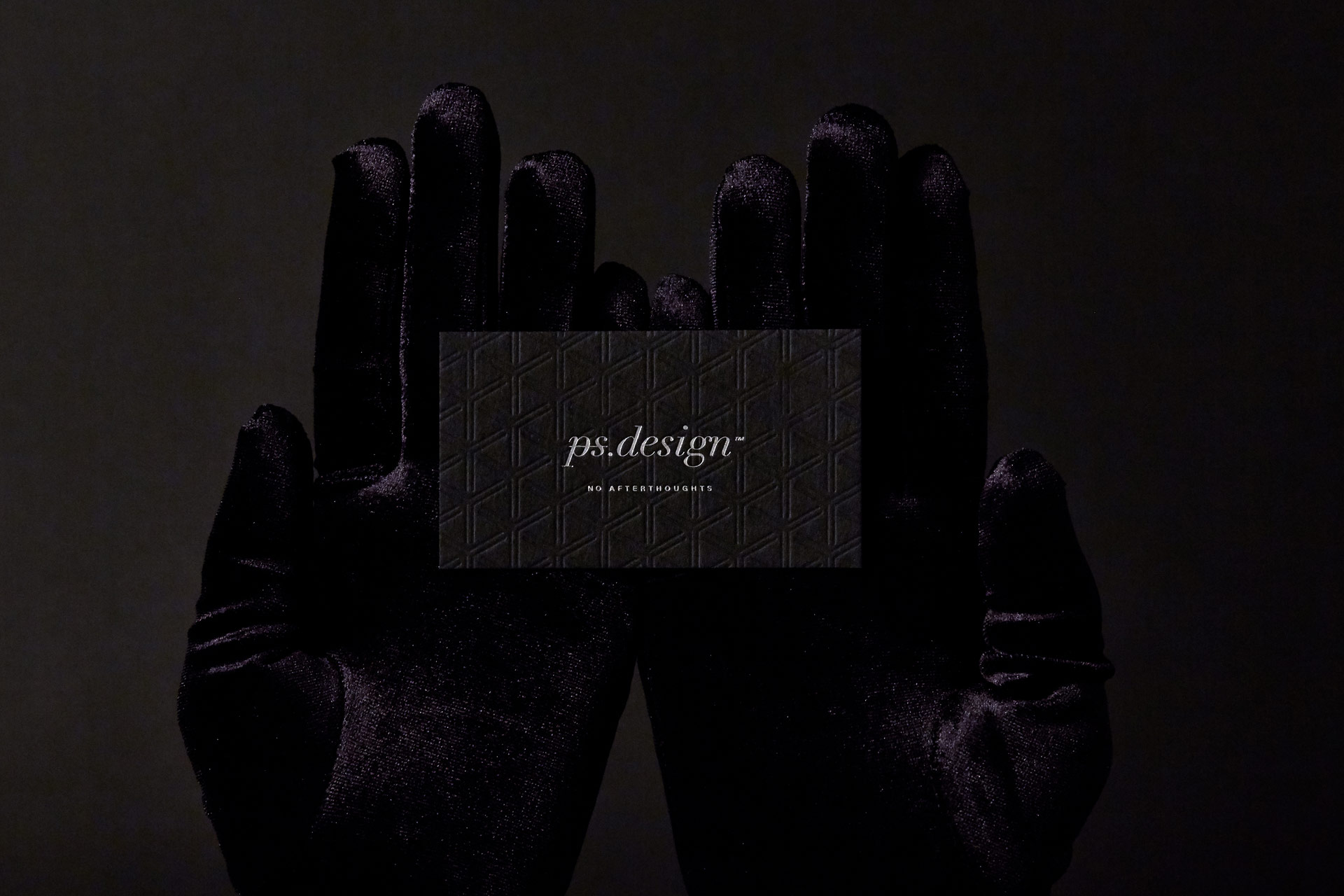 Logo Design
Brand Identity
Brand Collateral
Packaging
Creative Direction:
Petre Spassov
When building our brand materials, our goal was to design an understated and elegant identity that is never shouty and communicates our dedication to our craft; an identity that stands out without overshadowing our work.
All too often design is relegated to the sidelines; left until the end, treated as a necessary nuisance, executed with little passion, support, and the bare minimum of resources. No Afterthoughts is the motto we live by. Our wordmark encapsulates this ethos. The strikethrough "PS" represents our commitment to never let our pride get in the way of serving our clients the best we can.
We believe that there is still great value in the print the medium, we thus applied traditional printing techniques to the collateral suite, such as embossing, letterpress, and foil stamping to create memorable touch-points that instill a sense of occasion and purpose.