Don't Be A Bot Promo
Product Design, Promotional Materials, Laser-cut Plywood, Screen Printing
After an exhausting 2016 year rife with social and political unrest, we set out to create something simple, fun, and tactile that would act as a delightful and welcome distraction. At the same time, we wanted to poke fun at the self-contained opinion bubbles that are so prevailant today, and send a subtle message that you should never blindly follow what you are told.
The concept for the promo is simple; Build a robot, don't become one.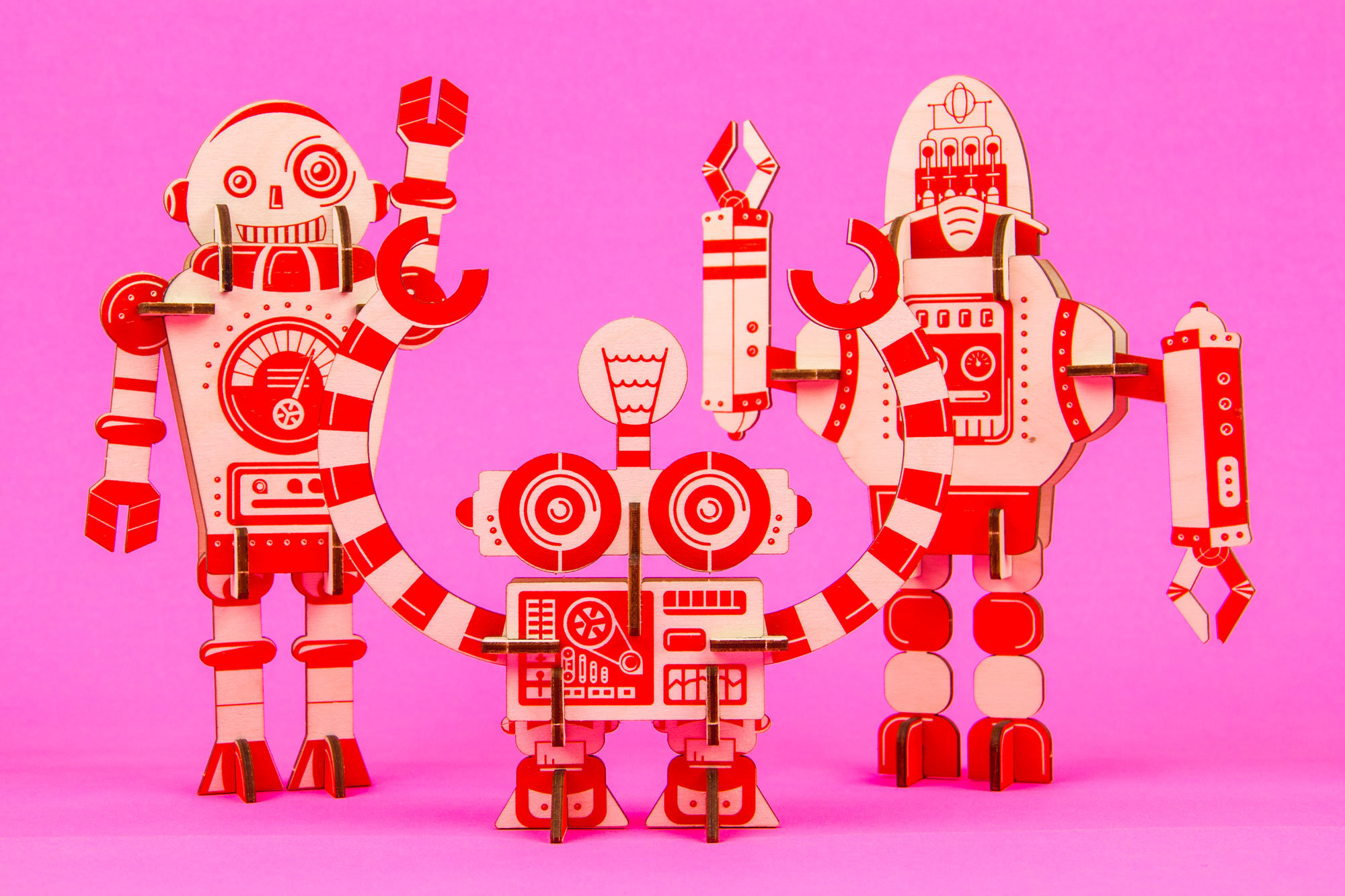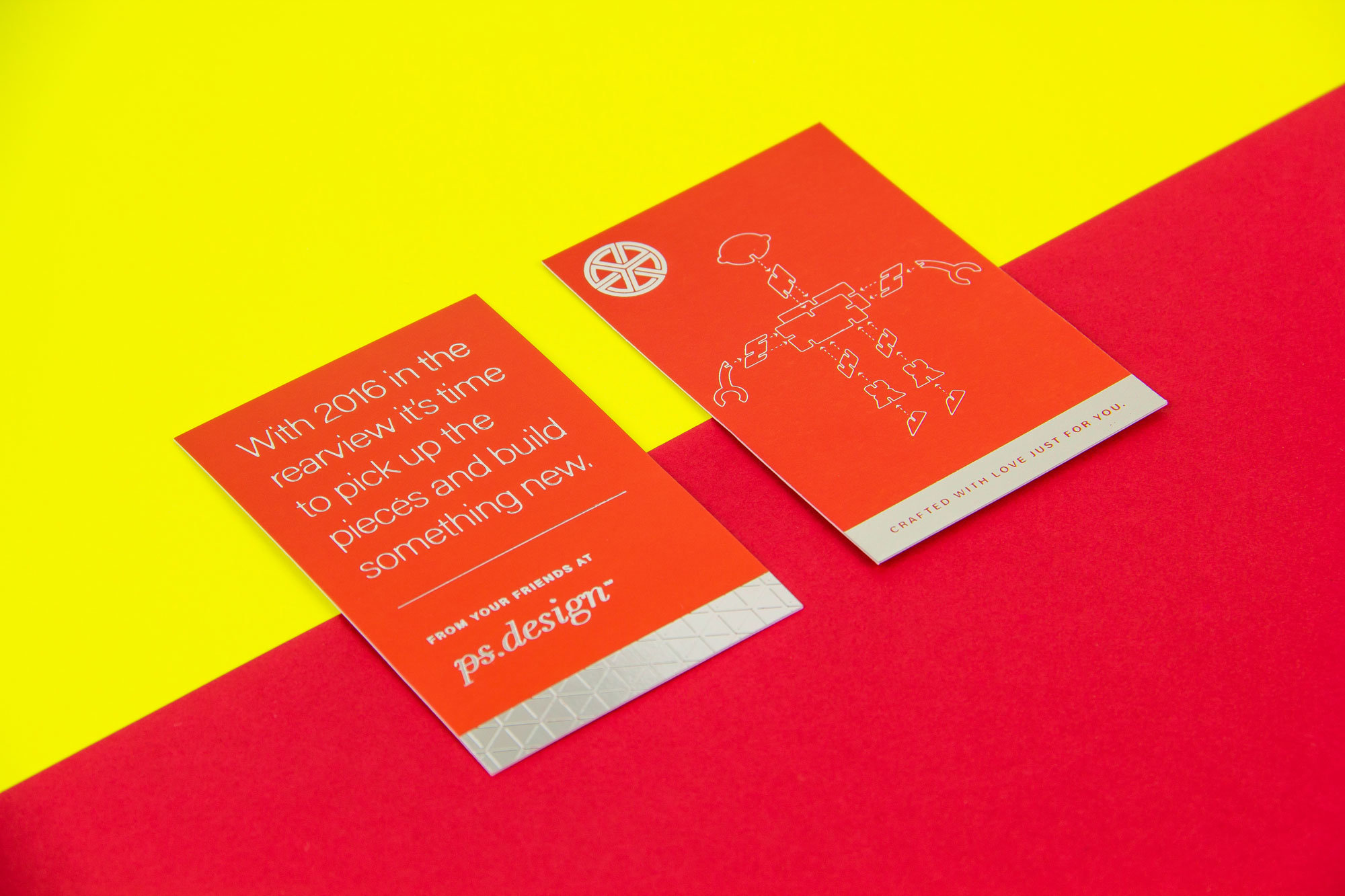 Each robot arrives flat shipped in a festive metallic red bubble mailer. The artwork is screen printed on 1/8th inch plywood, then laser cut to create each individual piece. Each of these pieces is held in place with tiny holding tabs that are left uncut to keep them in place for the recipient to pop out. The last step is to connect the pieces and build the three dimensional figurine.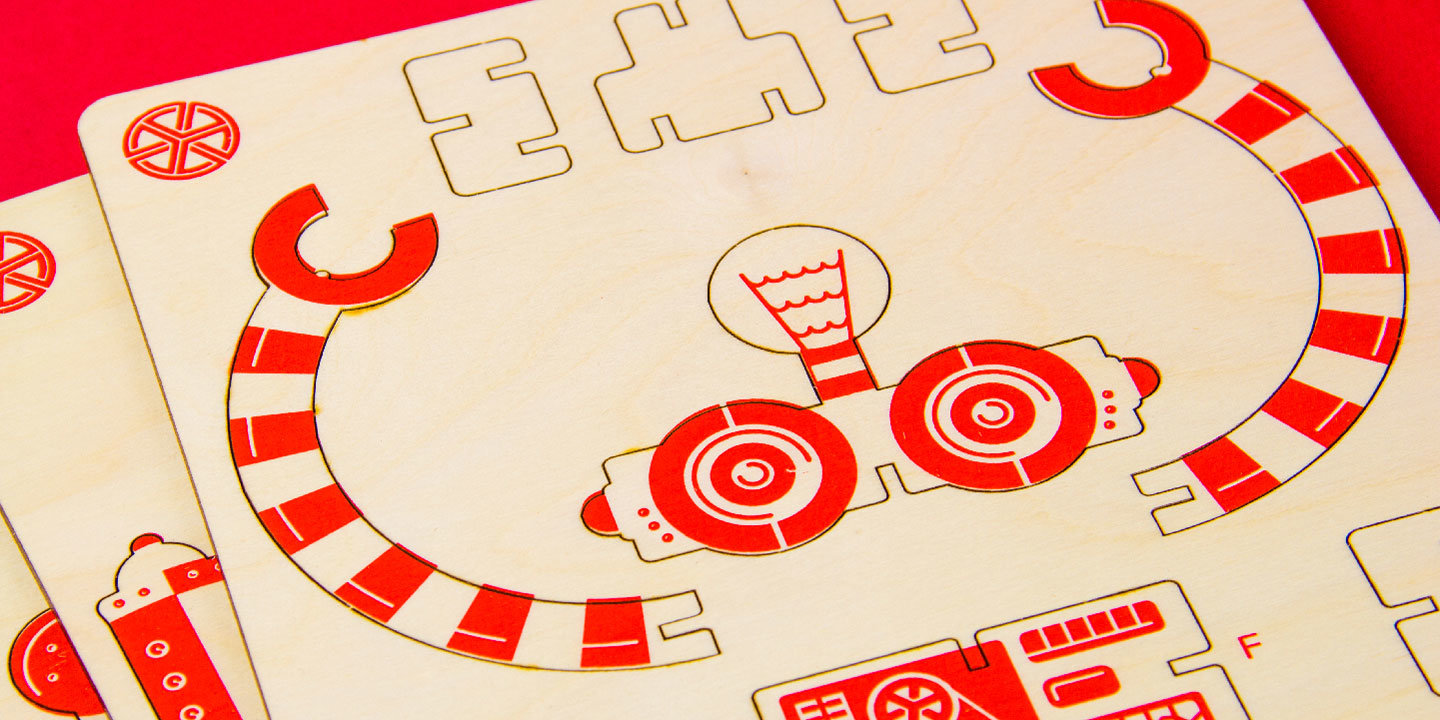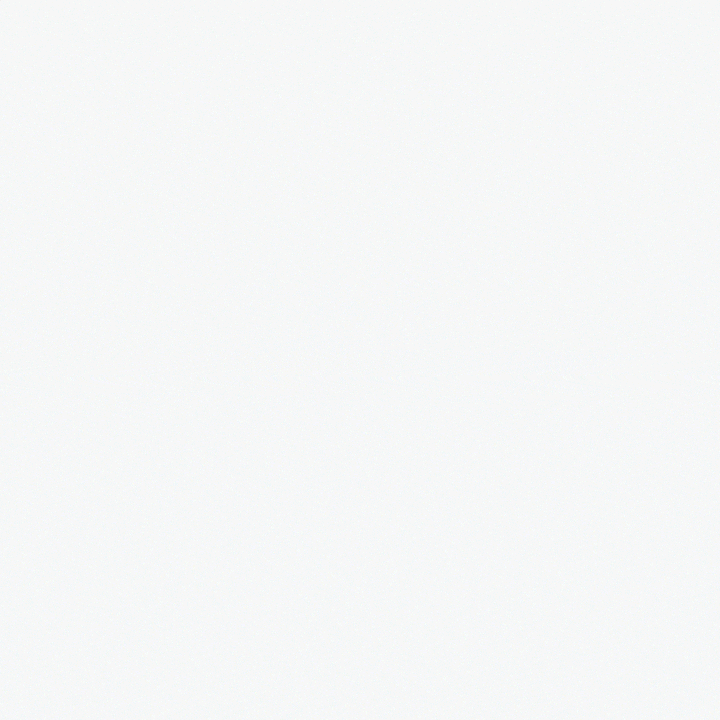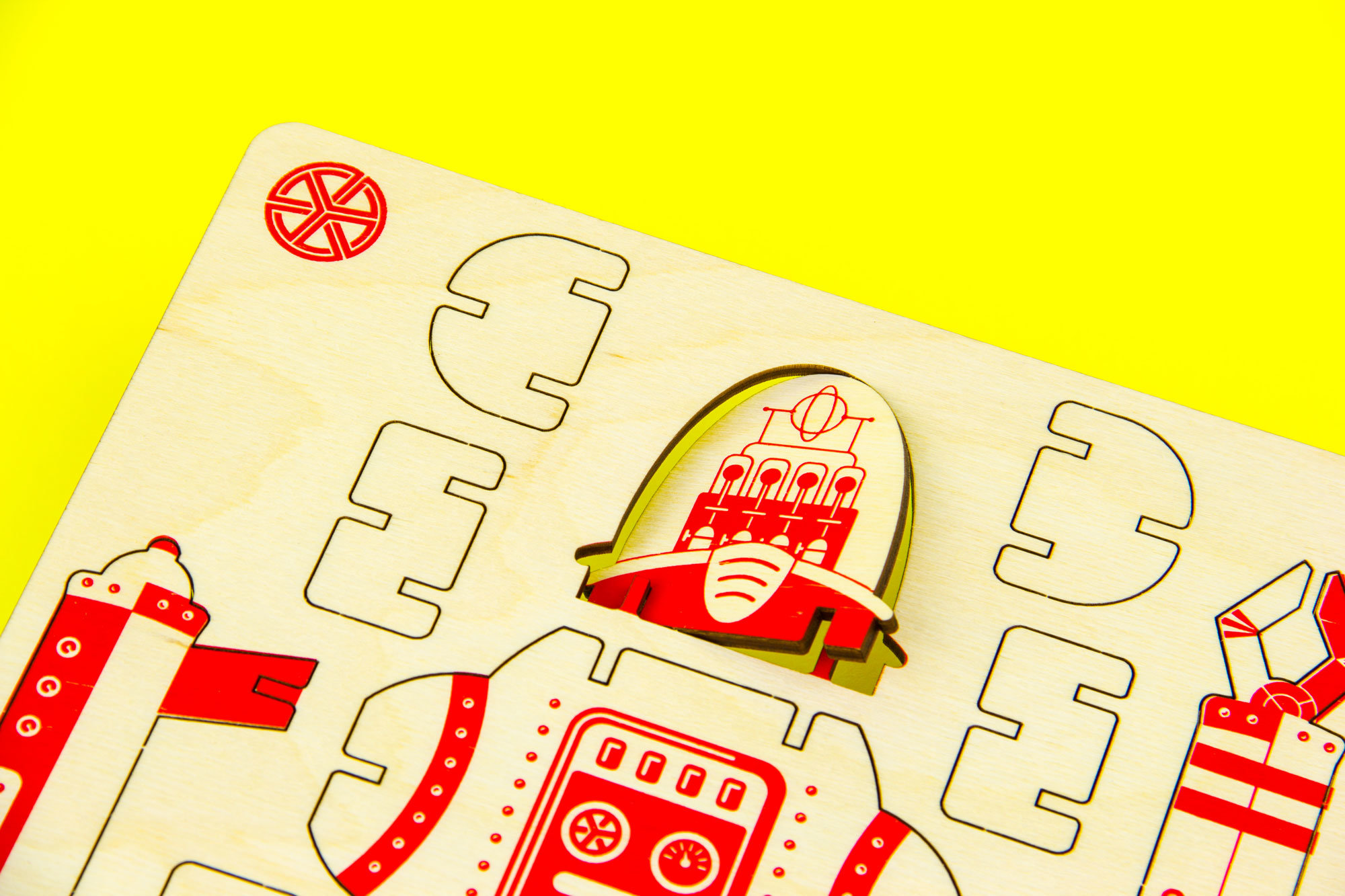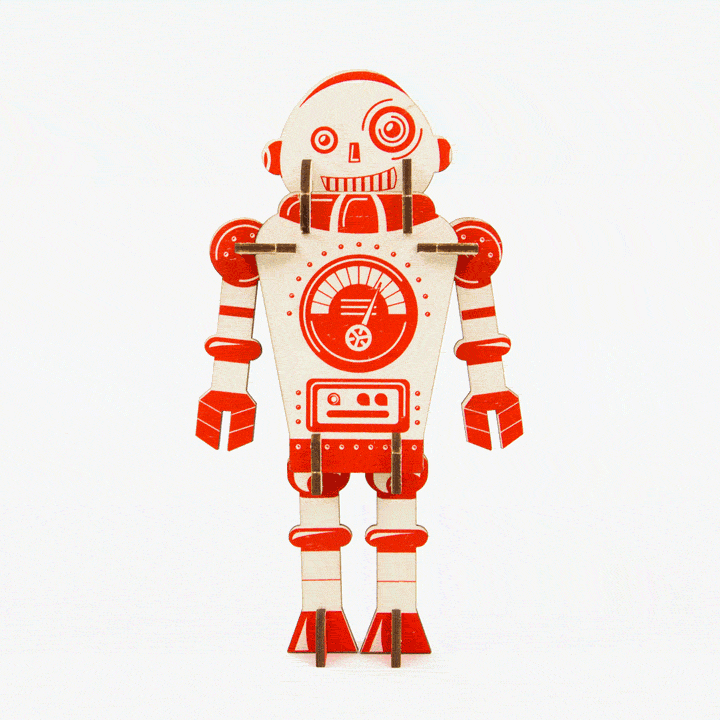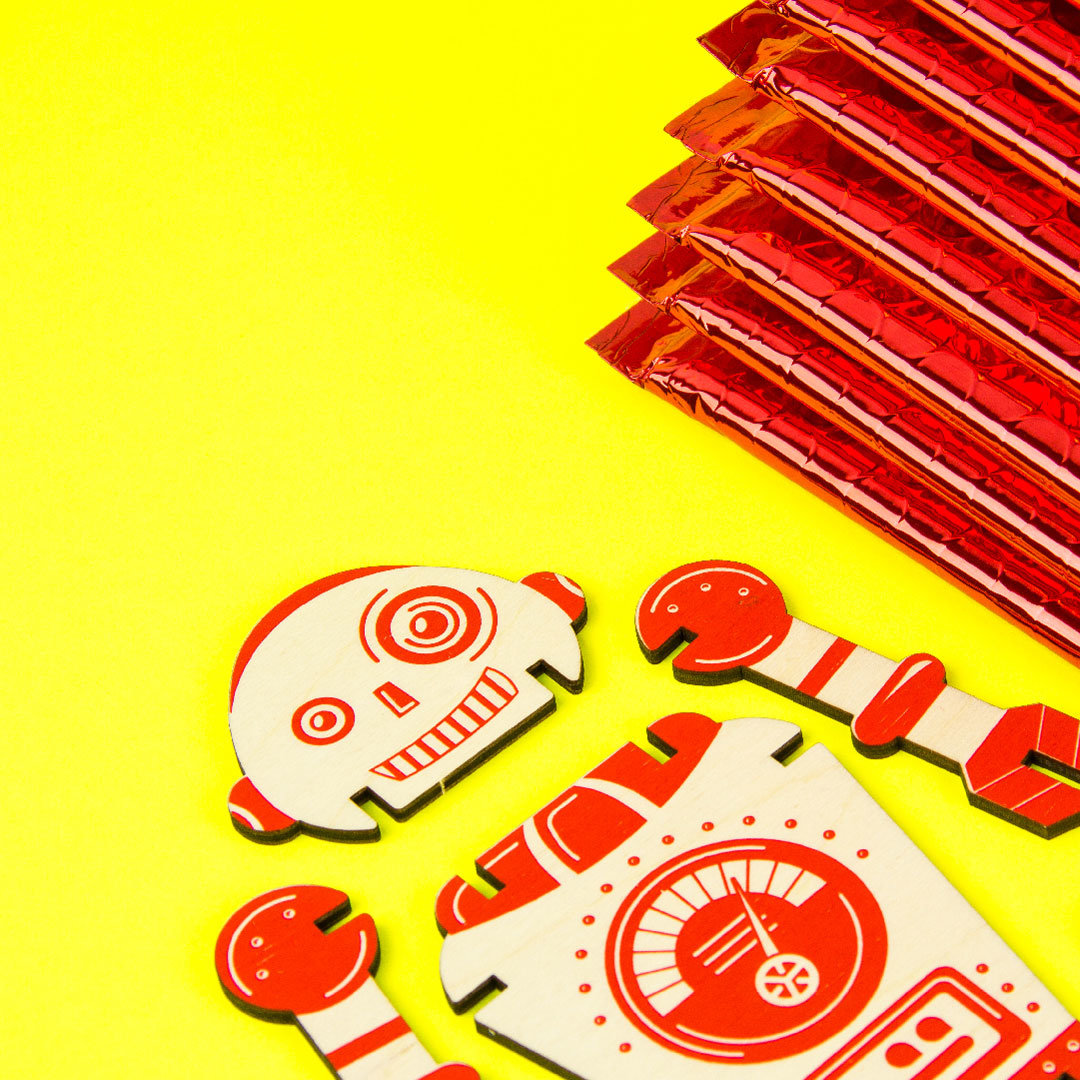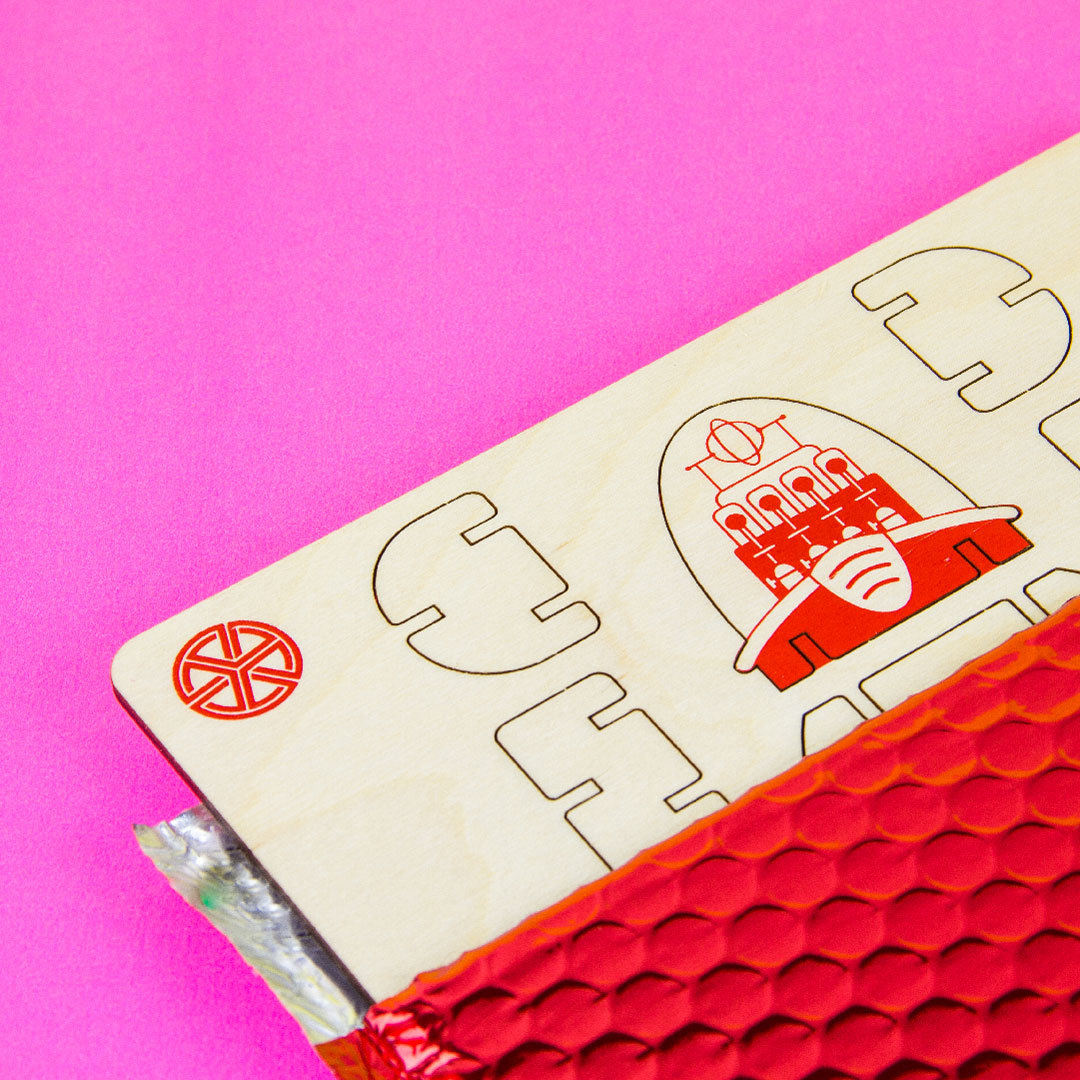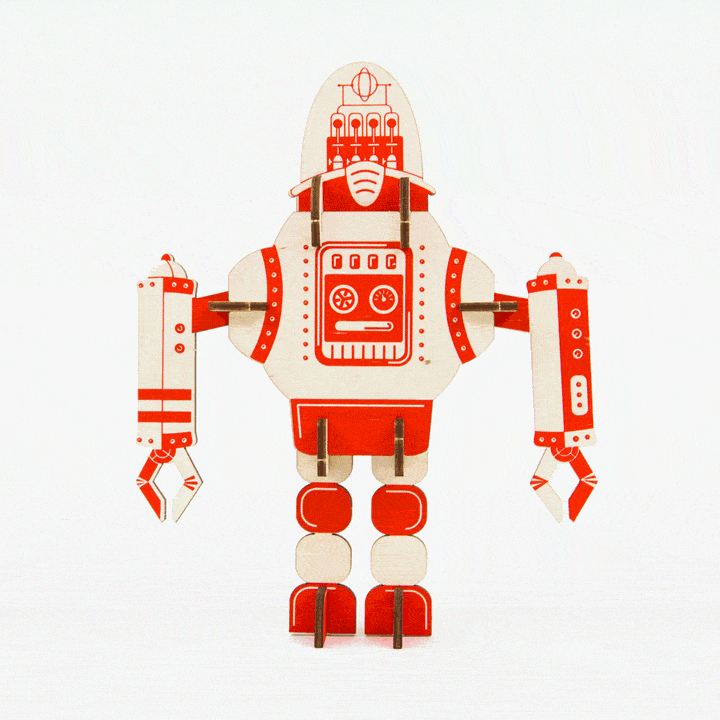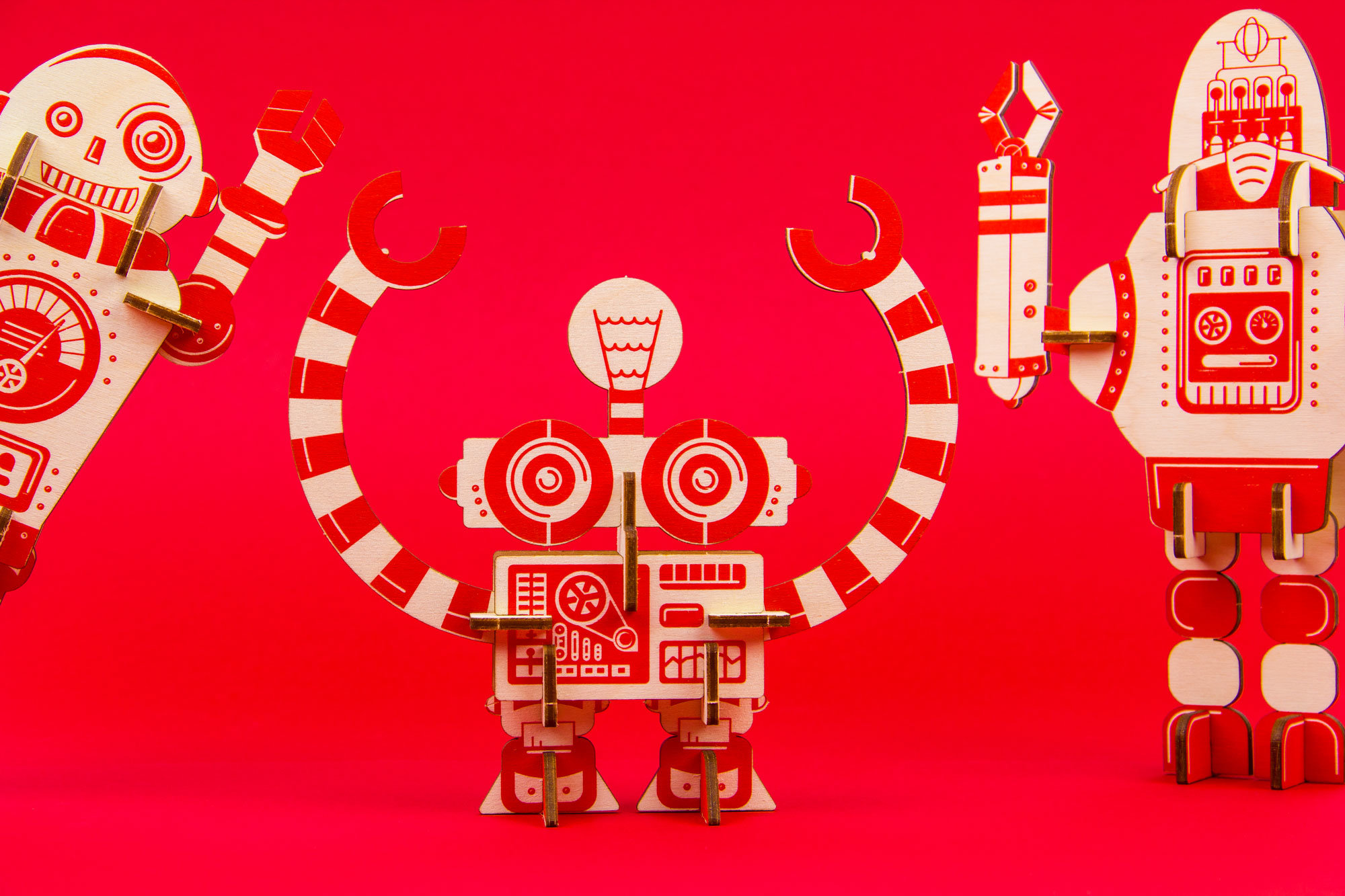 Over 200 of these promotions were mailed out to clients and colleagues. After delivering their message successfully much to our delight these little bots found a second life as decorations on peoples desks or as interactive toys for the kids.