Don't Be a Bot: Build a robot, don't become one.
Client: Internal — Category: Product Design — Awards: Graphis Design Annual, Hermes Awards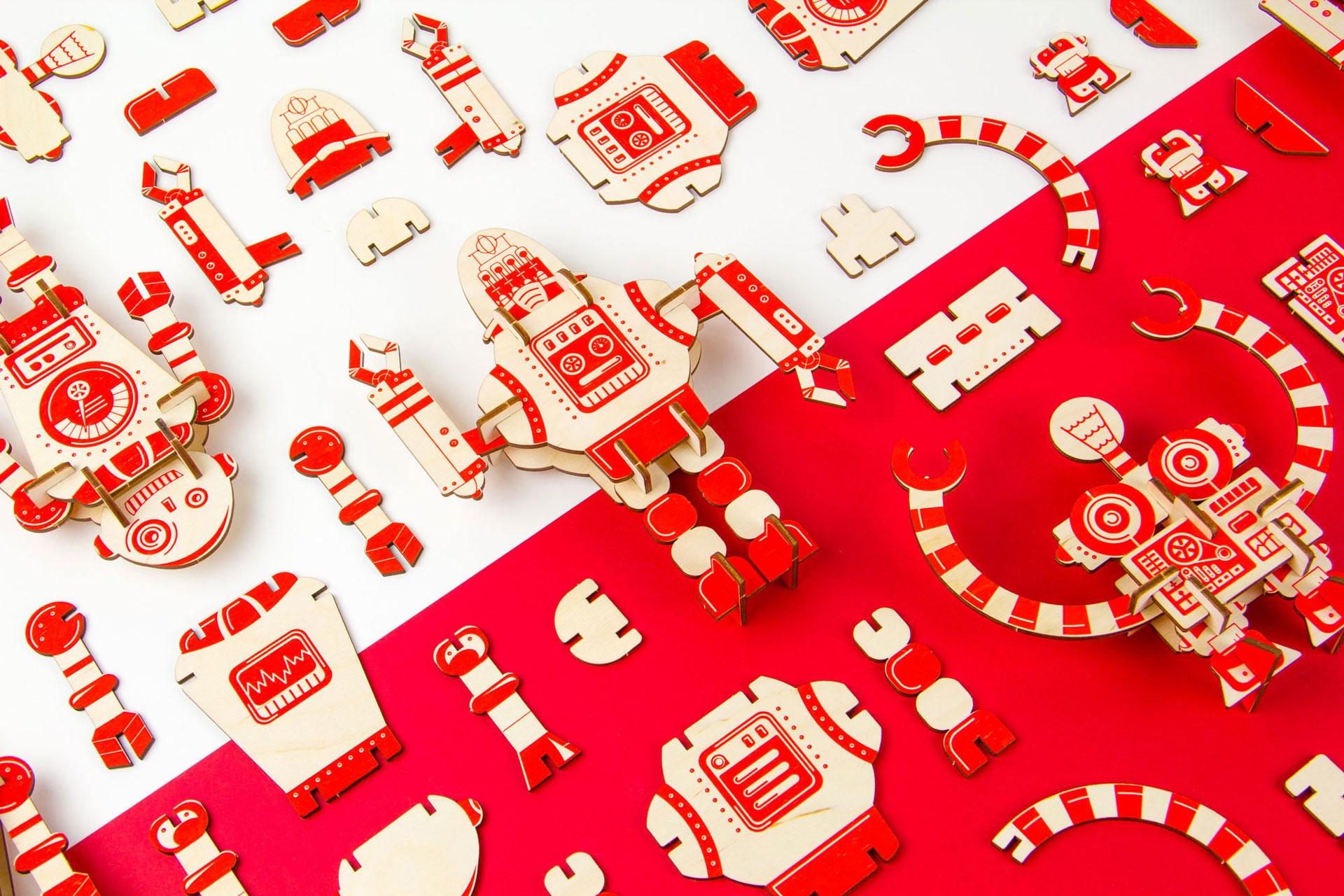 Product Design
Wood Engineering
Copy Writing
Illustration
Creative Direction: Petre Spassov
Printer: Czar Press
Production: Graham Industries
After an exhausting 2016 year rife with social and political unrest, we set out to create something simple and fun that would be a welcome distraction. At the same time, we wanted to poke fun at the self-contained opinion bubbles that are so prevalent in politics.
The concept for the promo is simple: build a robot, don't become one.
Each little bot was shipped in a festive metallic red bubble mailer. The artwork is screen printed on 1/8th-inch plywood, then laser cut to create the bot's individual "body parts" that the recipient puts together.