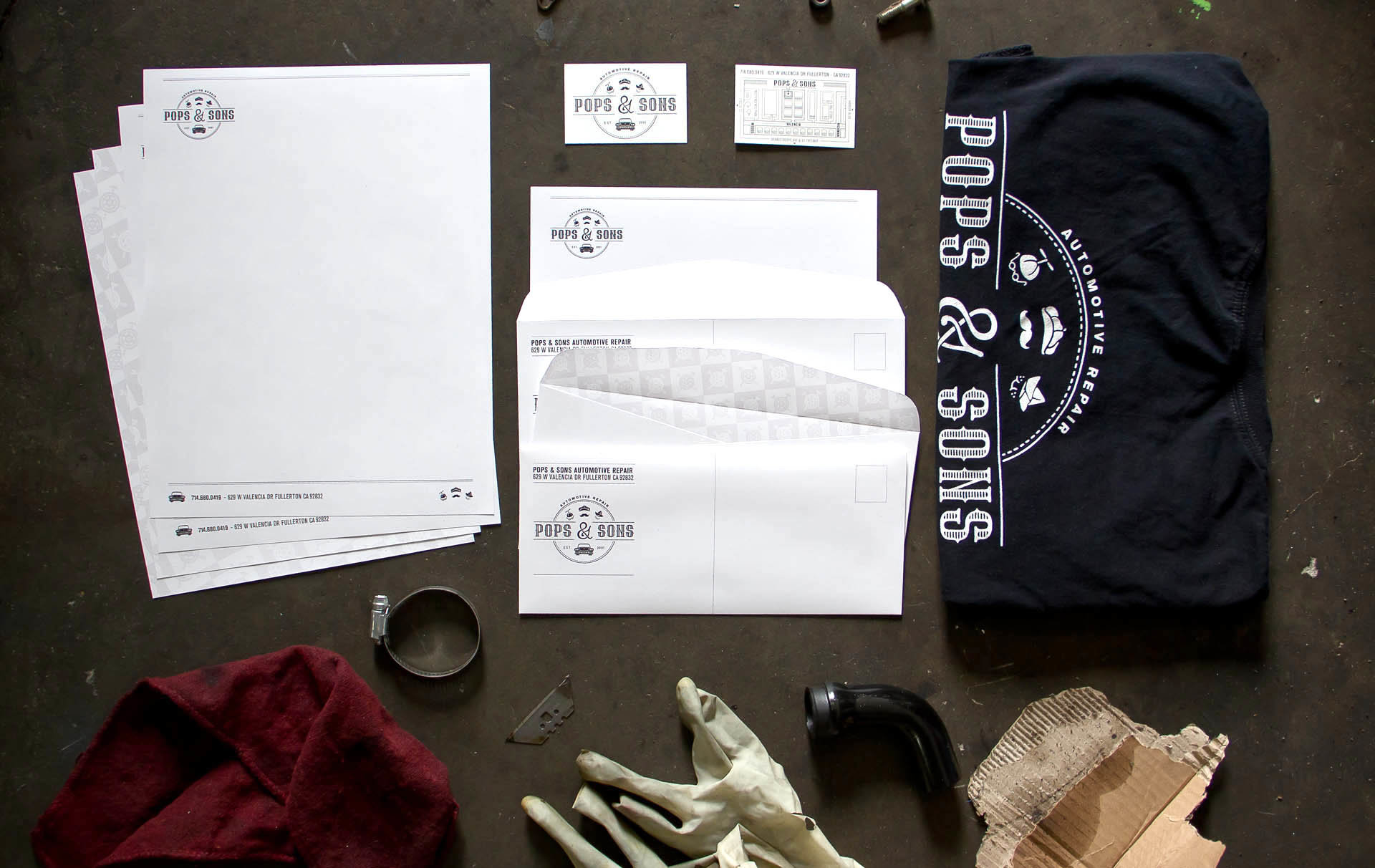 Pops & Sons Identity
Logo Design, Business cards, Thermography Inks, Letterhead, T-shirts
This is an Identity I designed for a local Mom & Pop auto shop. By creating a vintage look through use of a custom made Ivana display typeface a nostalgic feel is conveyed that evokes feelings of time long gone, when you could go down to your local auto shop, grab a cold pop, hang out, and be surrounded by family.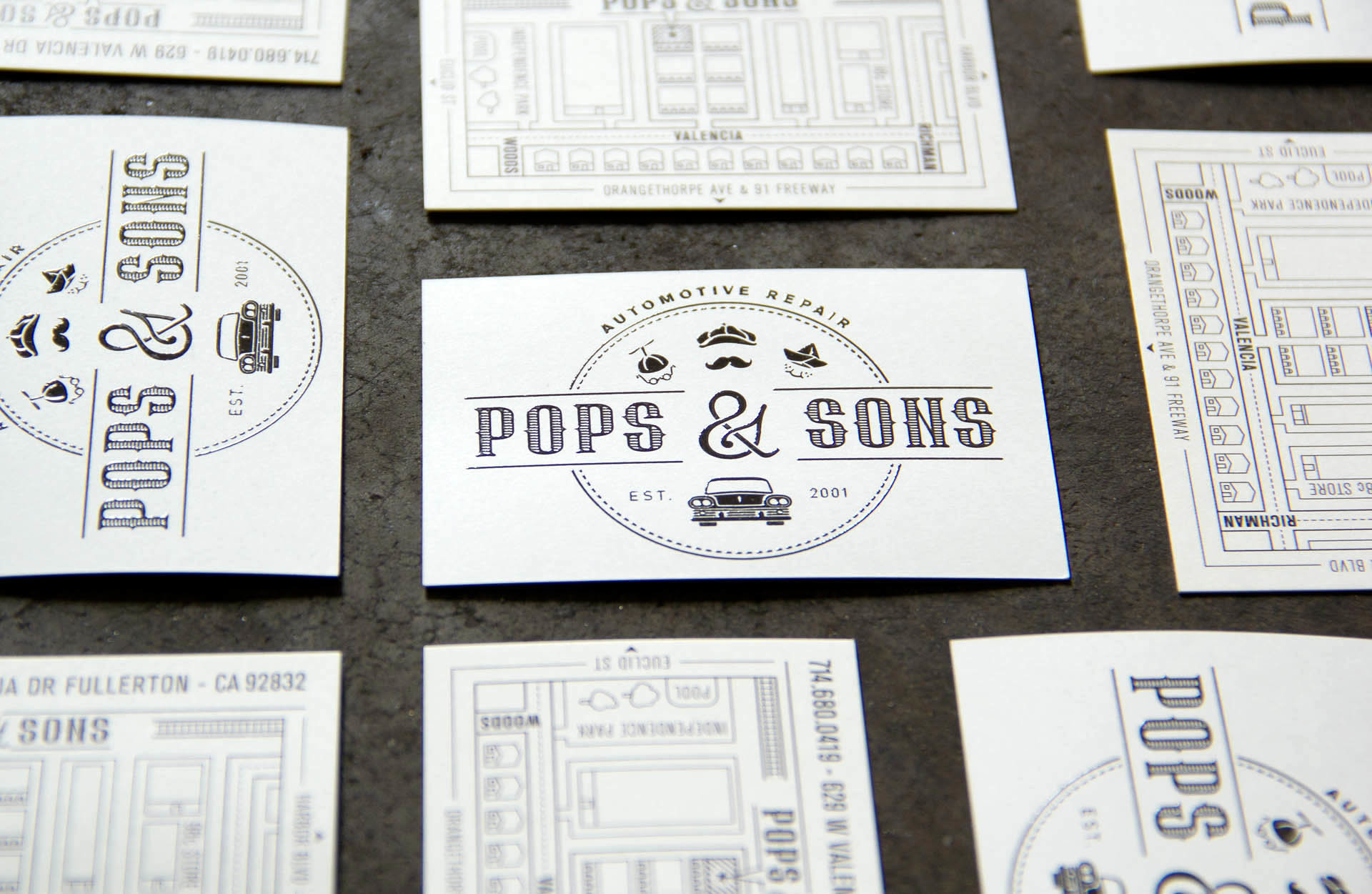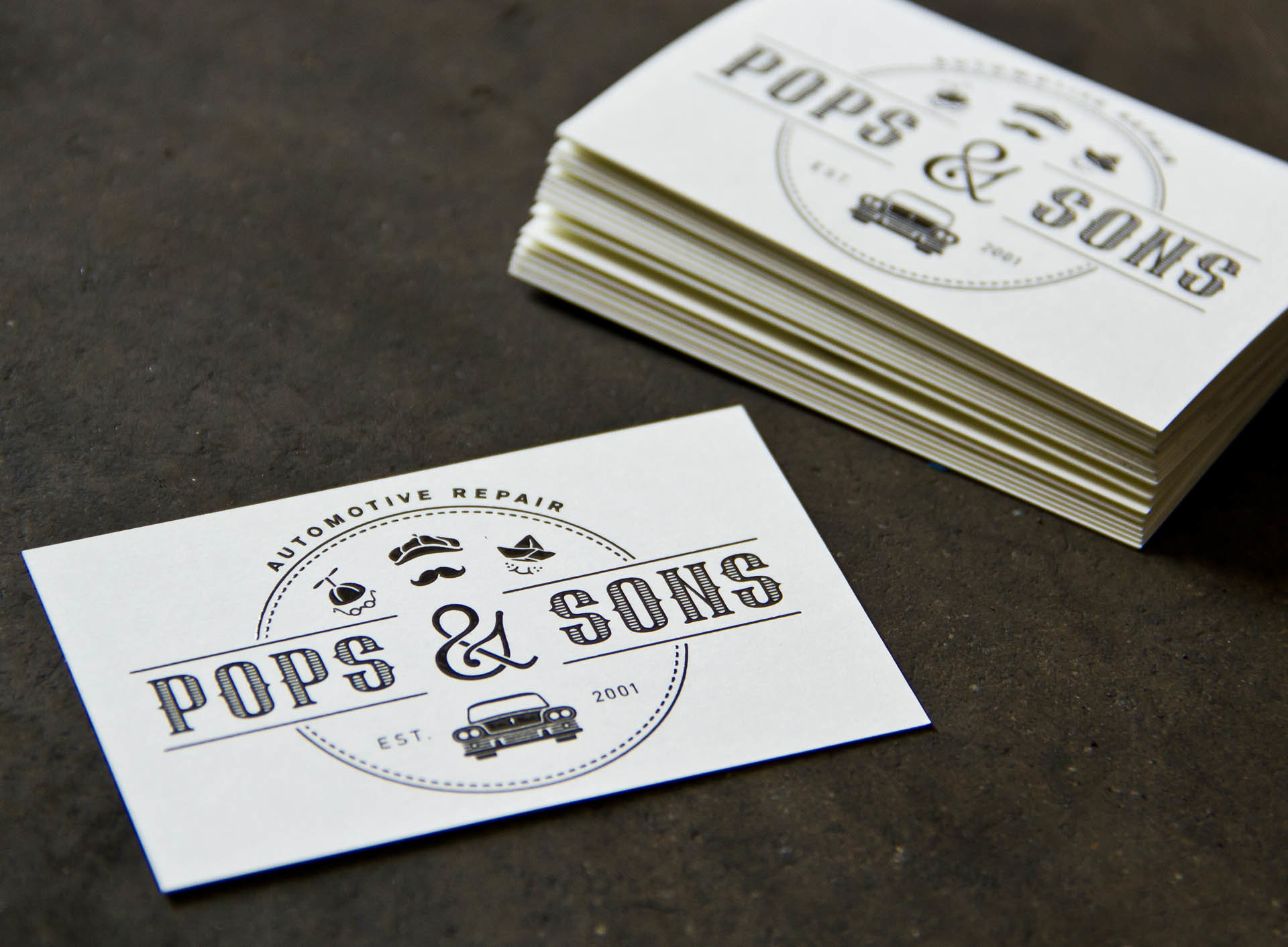 The client wanted to communicate this nostalgic feel to their clients through the brand. Everything from the thermographic printed business cards, to their minimal black and white palette is geared to deliver this message. On top of the company letterhead we also created several sets of fun t-shirts and other promotional materials for giveaways for their clients to endear them to the shop.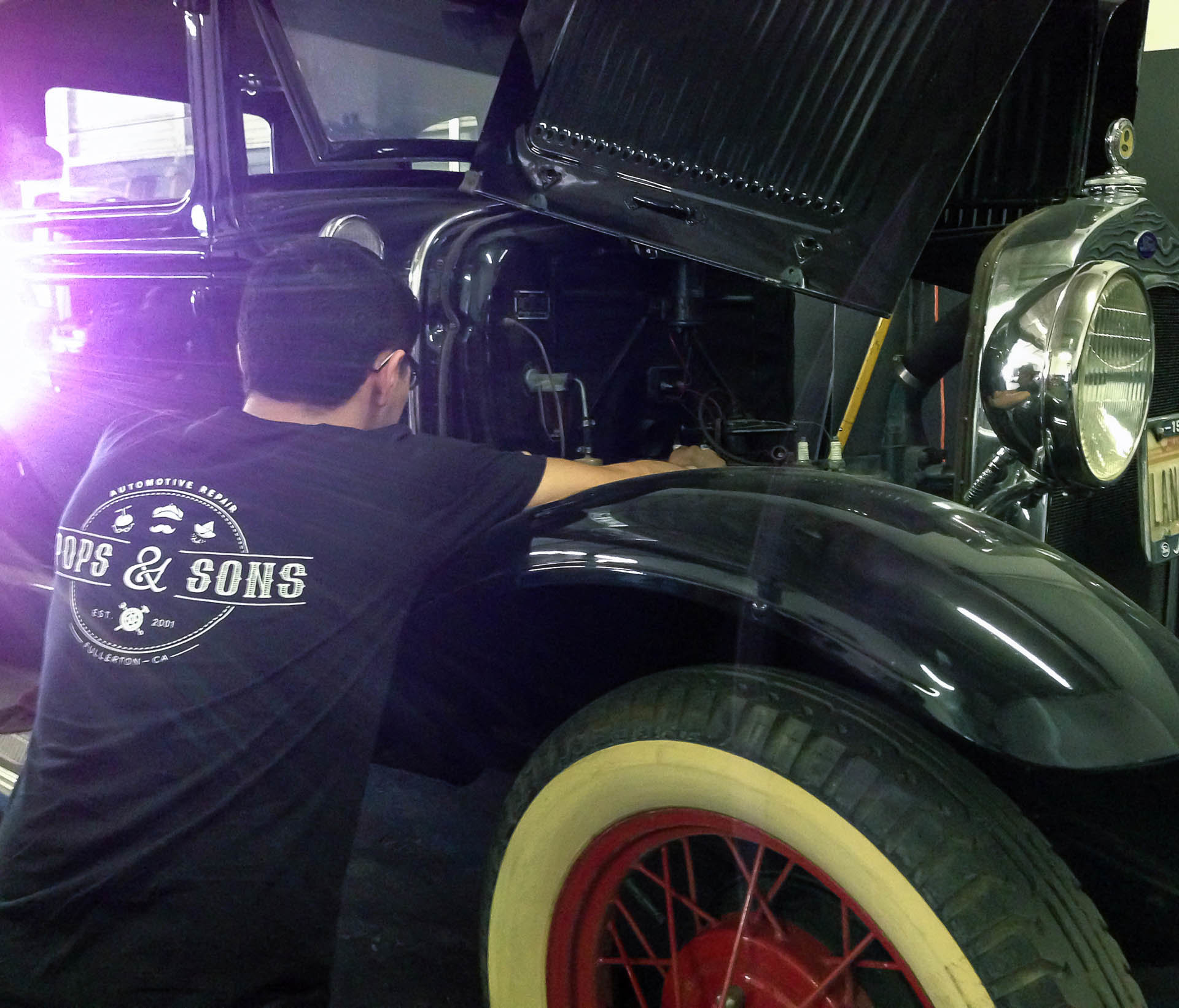 ©All rights reserved, PS Design & Co., Inc.