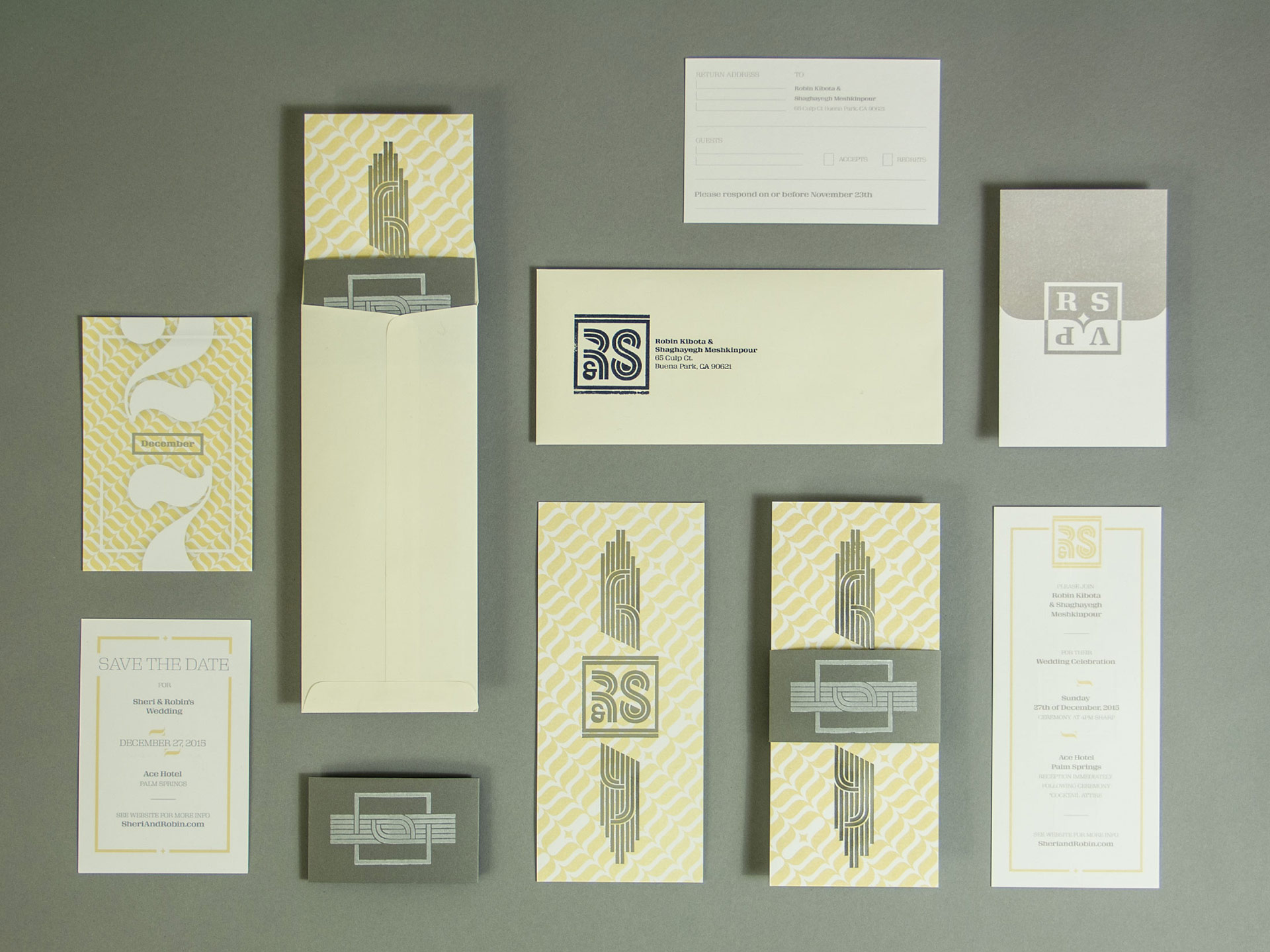 Kibota – Meshkinpour Wedding Collateral
Visual Identity System, Creative/Art Direction, Logo Mark Design, Print Design, Wedding Invitations
The project at hand was to create a full identity and collateral for a wedding in Palm Springs, California. The idea behind the art direction was to meld midcentury-modern forms with a more geometric Art Nouveau aesthetic. The patterns and hues are meant to capture the essence of the venue, the historic Ace Hotel in Palm Springs. The architectural influences incorporated in the design were inspired by the fact that the bride is an architect by trade.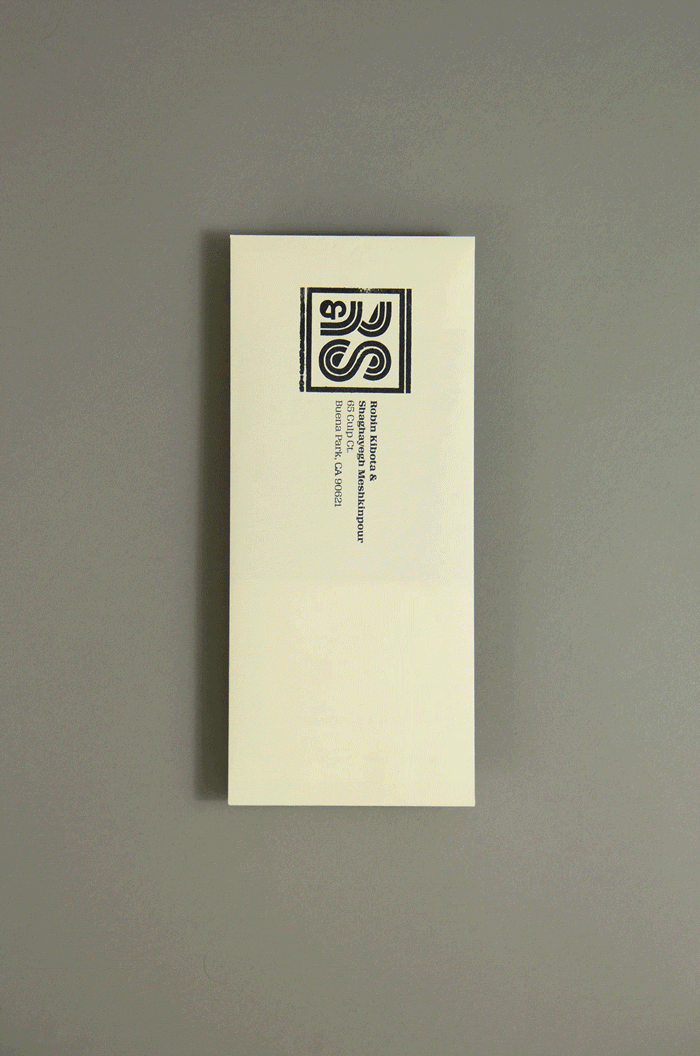 The flowing lines that make up the logo mark and accompanying graphics symbolize the joining of the two families into one unit. The square form represents stability and security and is used repeatedly to create a cohesive visual language. The sequence and reveal of each piece were carefully considered to create little surprises along the way by showing familiar forms that are all different, yet related.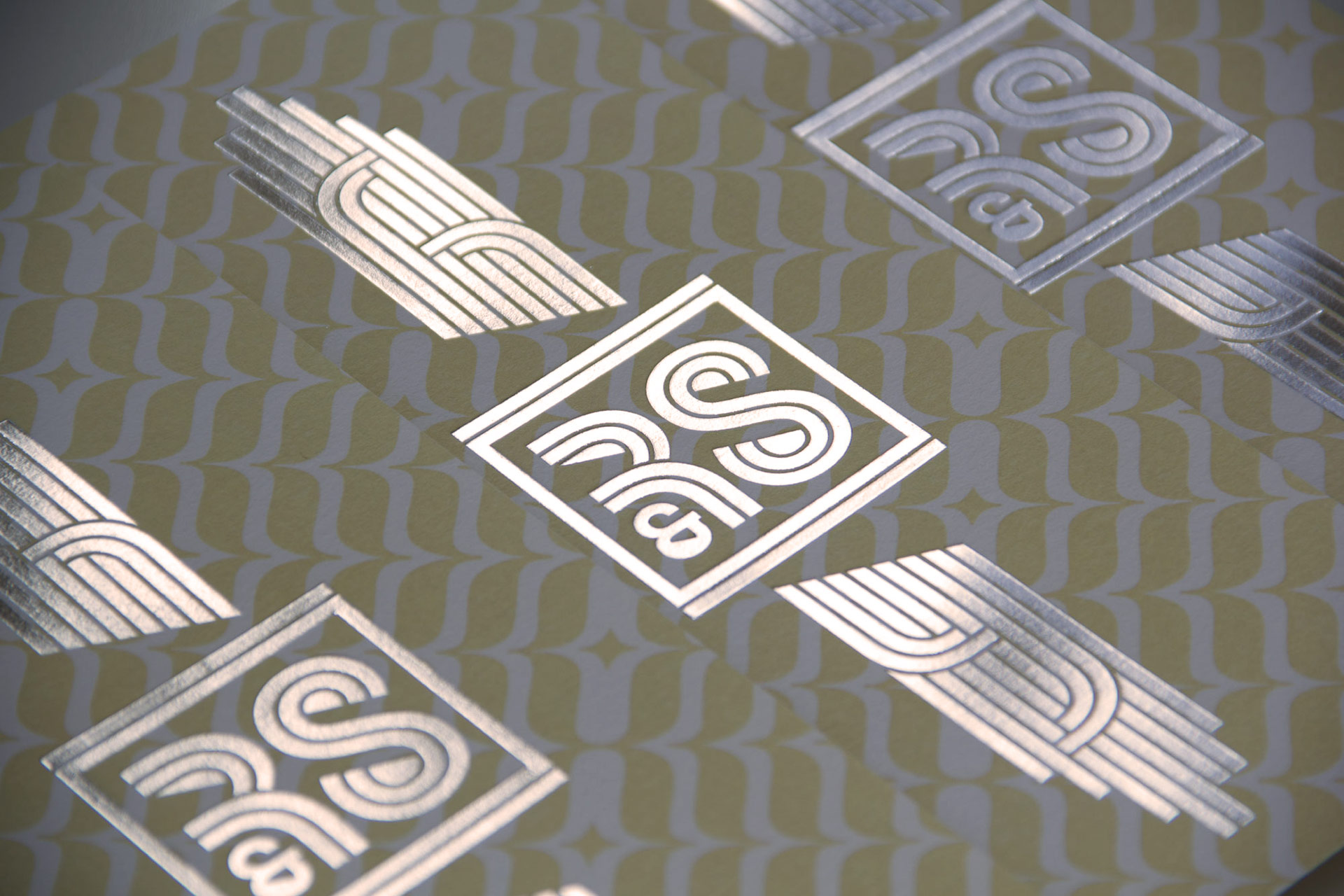 The 4x9in. invitation was digitally printed on 110lb. Crane Lettra cotton paper and features an oversized silver foil stamp. Both belly bands and envelopes were printed using large rubber stamps with pigment ink for a subtle handmade touch.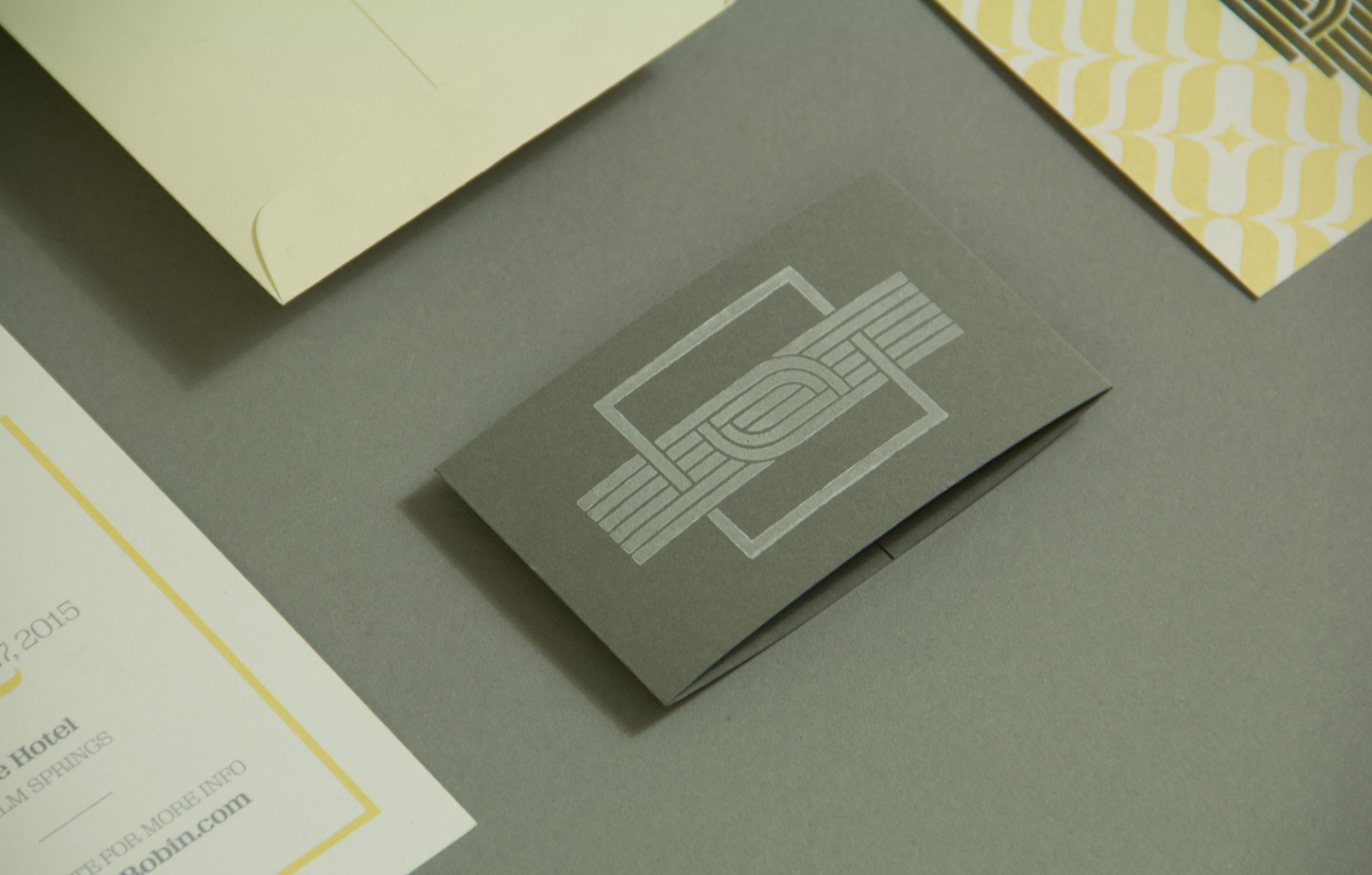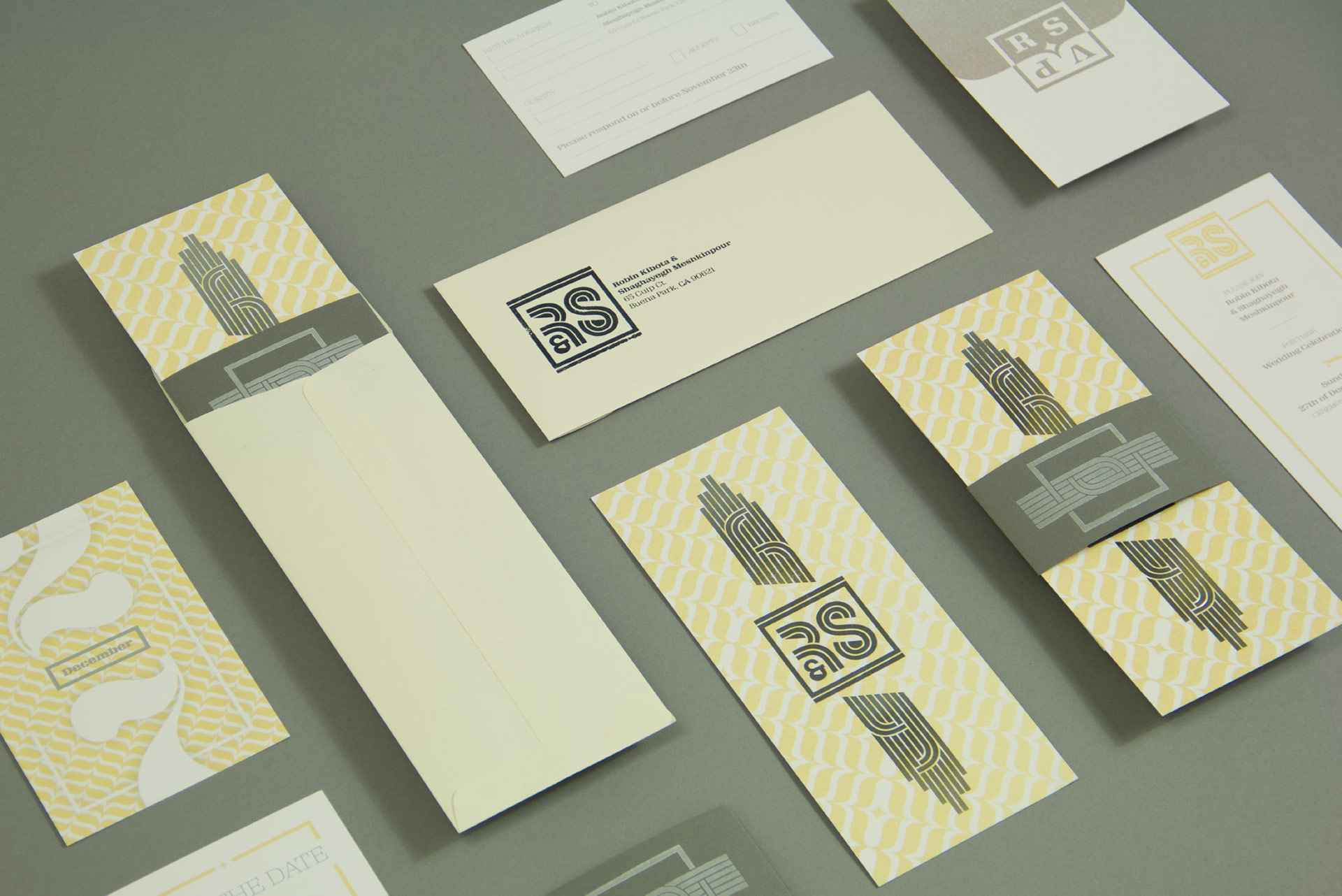 These graphical assets were then applied to materials at the event, such as runners,  wooden table numbers, and signage. Following the wedding, the identity was repurposed and applied to the family letterhead and other print materials.