Kibota-Meshkinpour Identity. Midcentury-modern meets the elegance of Art Nouveau.
Cate: Kibota-Meshkinpour — Market: Event Branding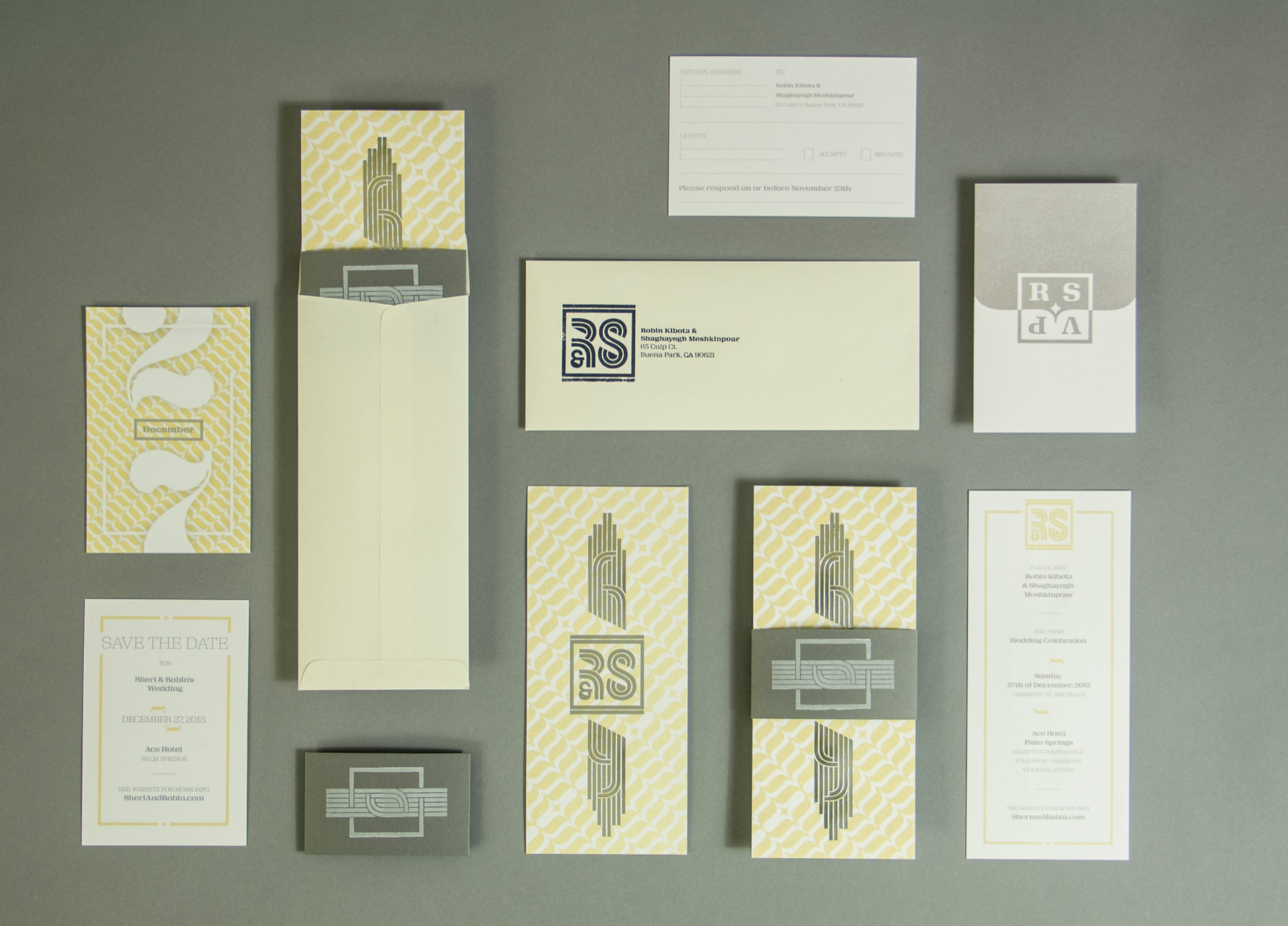 Brand Identity
Logo Marks
Lettering
Print Design
Creative Direction: Petre Spassov
Printing: Czar Press
We were commissioned by the Kibota-Meshkinpour family to create a wedding identity and collateral suite that captures the essence of the historic Ace Hotel in Palm Springs which was to host the event.
The art direction melds organic midcentury-modern forms and patterns with a more geometric Art Nouveau aesthetic. The architectural influences incorporated in the design were inspired by the fact that the bride is an architect by trade.
The brand identity was applied to various materials, including table runners, wooden seating numerals, signage, and invitations, creating an elegant and cohesive aesthetic of the event.