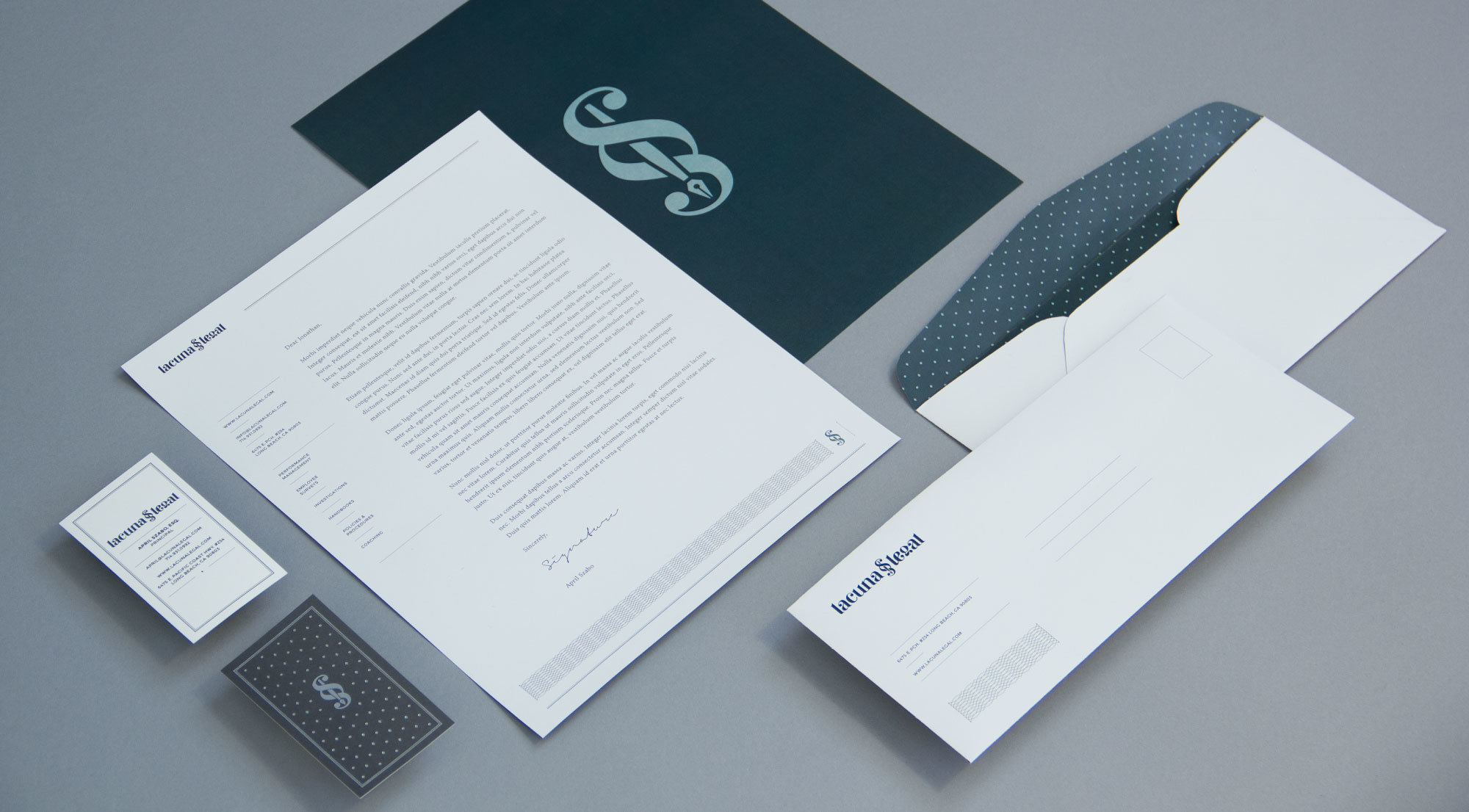 Lacuna Legal Brand Identity
Brand Strategy, Visual Identity System, Creative Direction, Logo Design, Print Design
The Latin word "Lacuna" translates to "an unfilled space or interval; a gap." The icon positioned between the two words of the mark is comprised of a section symbol glyph twisting around a pen. It represents Lacuna Legal bridging the gab in the legal market with its unique combination of services. Because the client wanted to stand out yet keep the mark appropriate for the industry, a conservative approach was taken when designing the letter forms. All of the glyphs were initially hand-drawn then refined in vector format. The forms draw inspiration from Didone typefaces to keep the brand identity feeling timeless.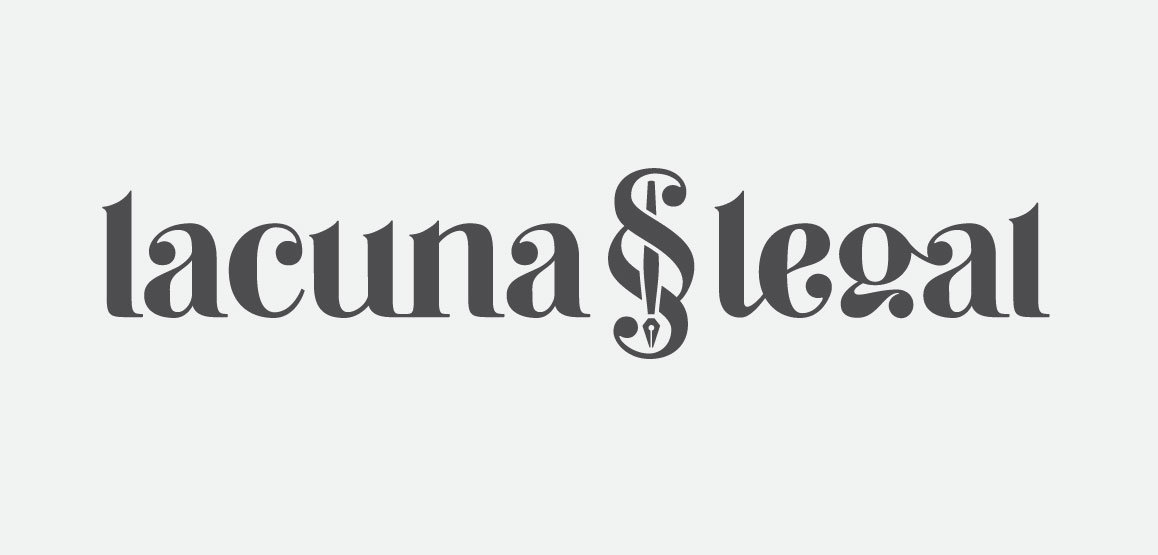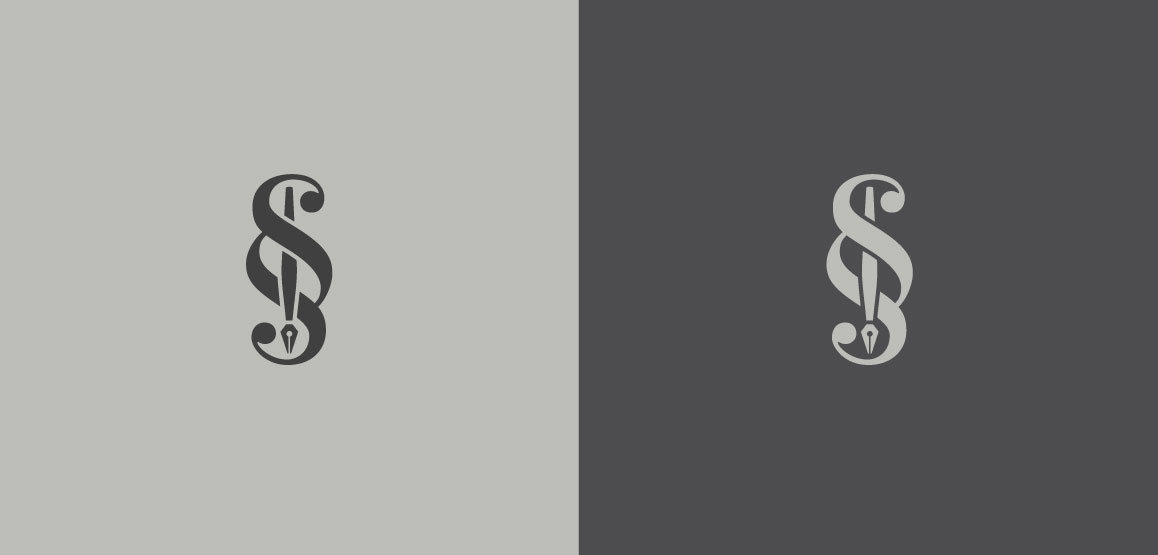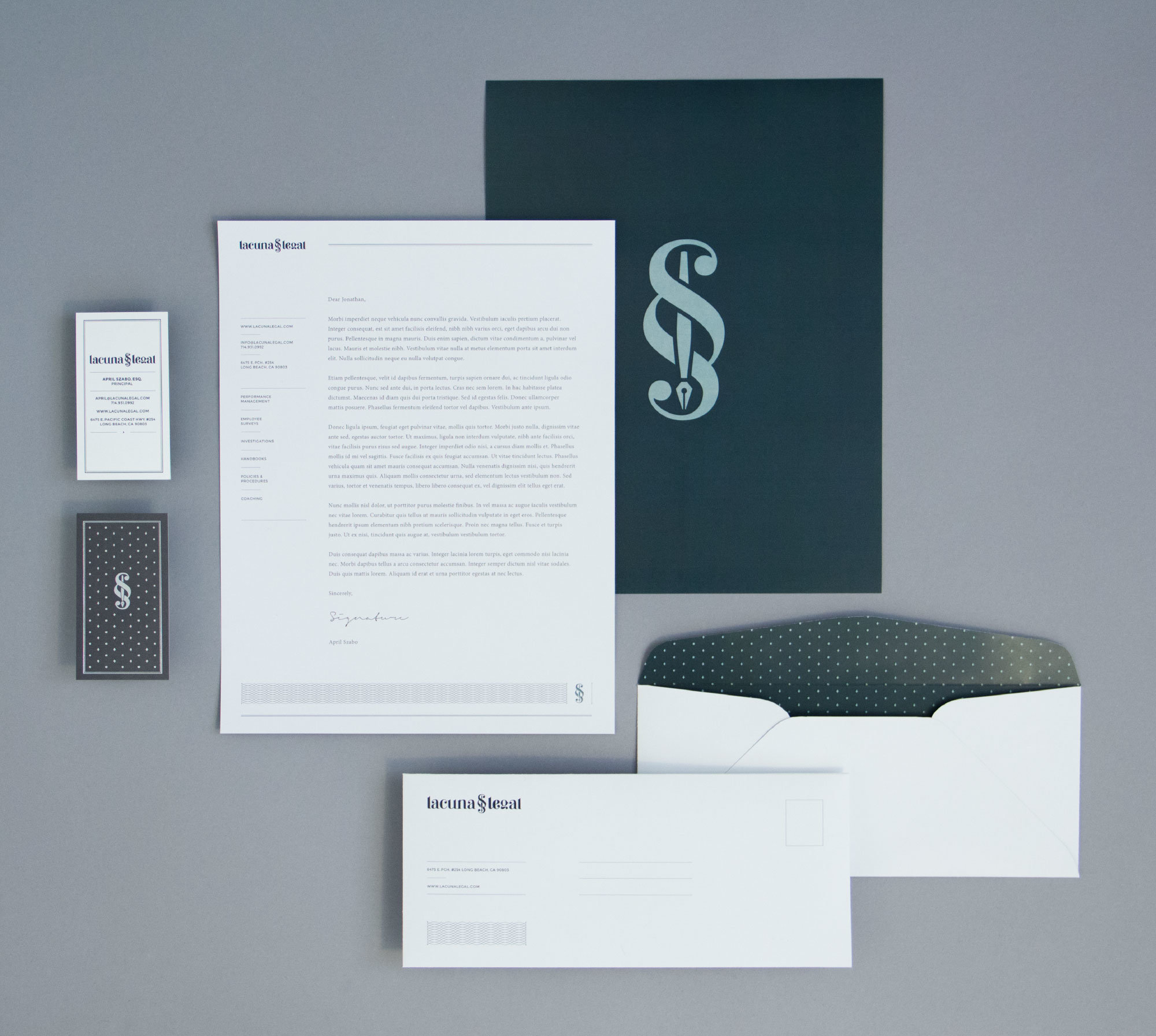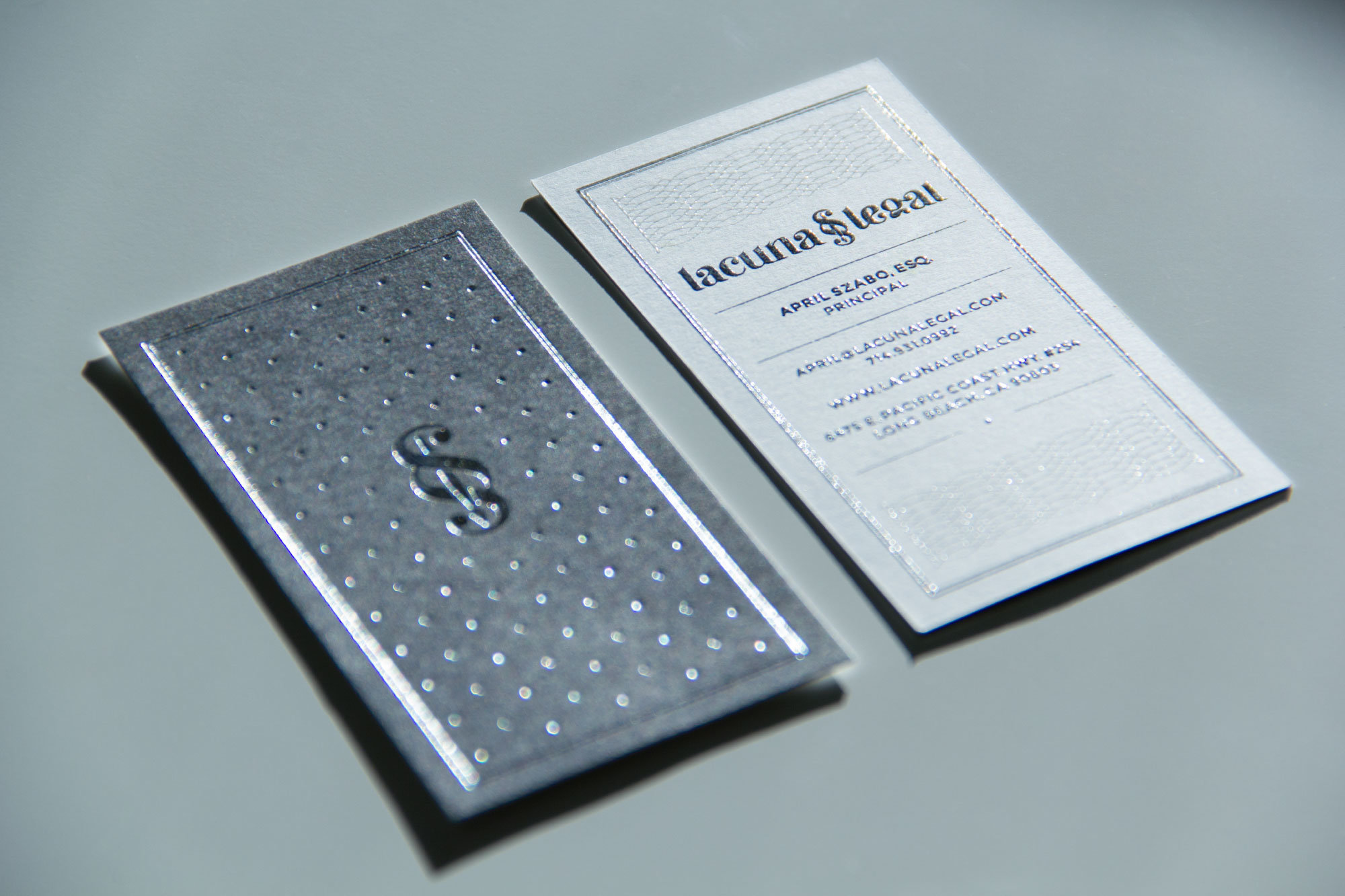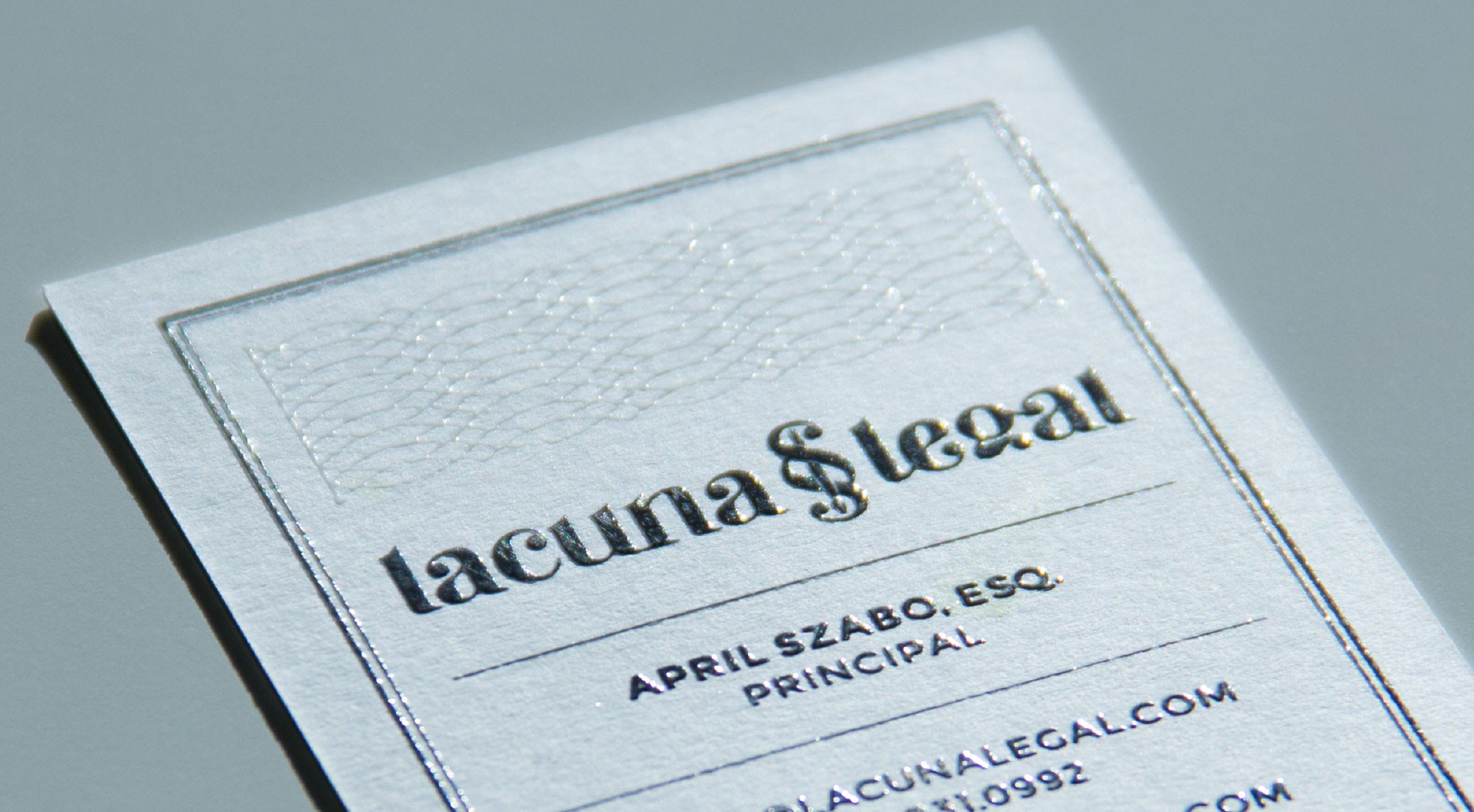 The identity was then applied to letterhead, envelopes, and business cards. The cards feature both a silver foil stamp and thermographic ink on an uncoated stock. This gives them a more tactile feel and captures the attention of the recipients.
©All rights reserved, PS Design & Co., Inc.