Fika Package: A Scandinavian state of mind.
Client: Internal — Category: Packaging — Awards: Hermes Awards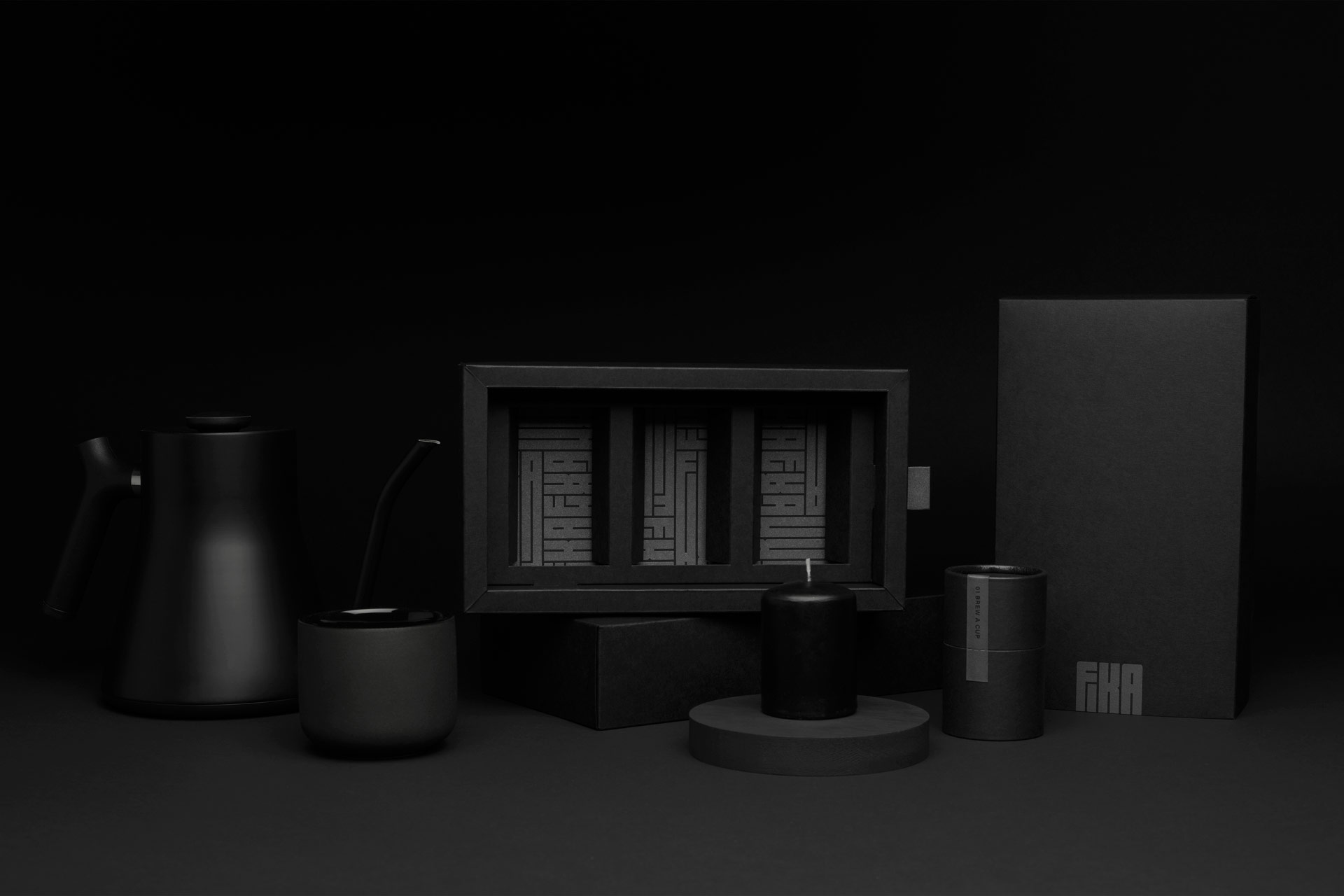 Product Design
Packaging Design
Paper Engineering
Copy Writing
Custom Type
Creative Direction: Petre Spassov
Copy Writing: Becky Spassov
Production: Czar Press
Most commonly defined as "a coffee and sweets break" Fika is a Swedish concept and a state of mind. Not just a break with some joe, but a moment to slow down and appreciate all that is good in life. Time to connect with friends and loved ones over a good cup of coffee and something sweet. After visiting Sweden this concept of Fika was one of the biggest cultural gems we took back with us.
As a thank you to our clients and colleagues this year, we decided to share the ethos behind this wonderful Swedish tradition by providing them with all the "necessary" goodies so they too can experience it first hand. The concept behind the extending type as the box opens is simple—take more time to take your pleasure seriously—a subtle nod to the famous quote from the great Charles Eames.
The result is an elegant gift made from premium matte black Neenah card stock – a minimal and clean design that reflects the timeless Nordic style and design tradition. Less tangible, but more meaningful, are the messages received from those who delighted in not only the unboxing experience and gift but the concept and opportunity to slow down in the moment with those we love.