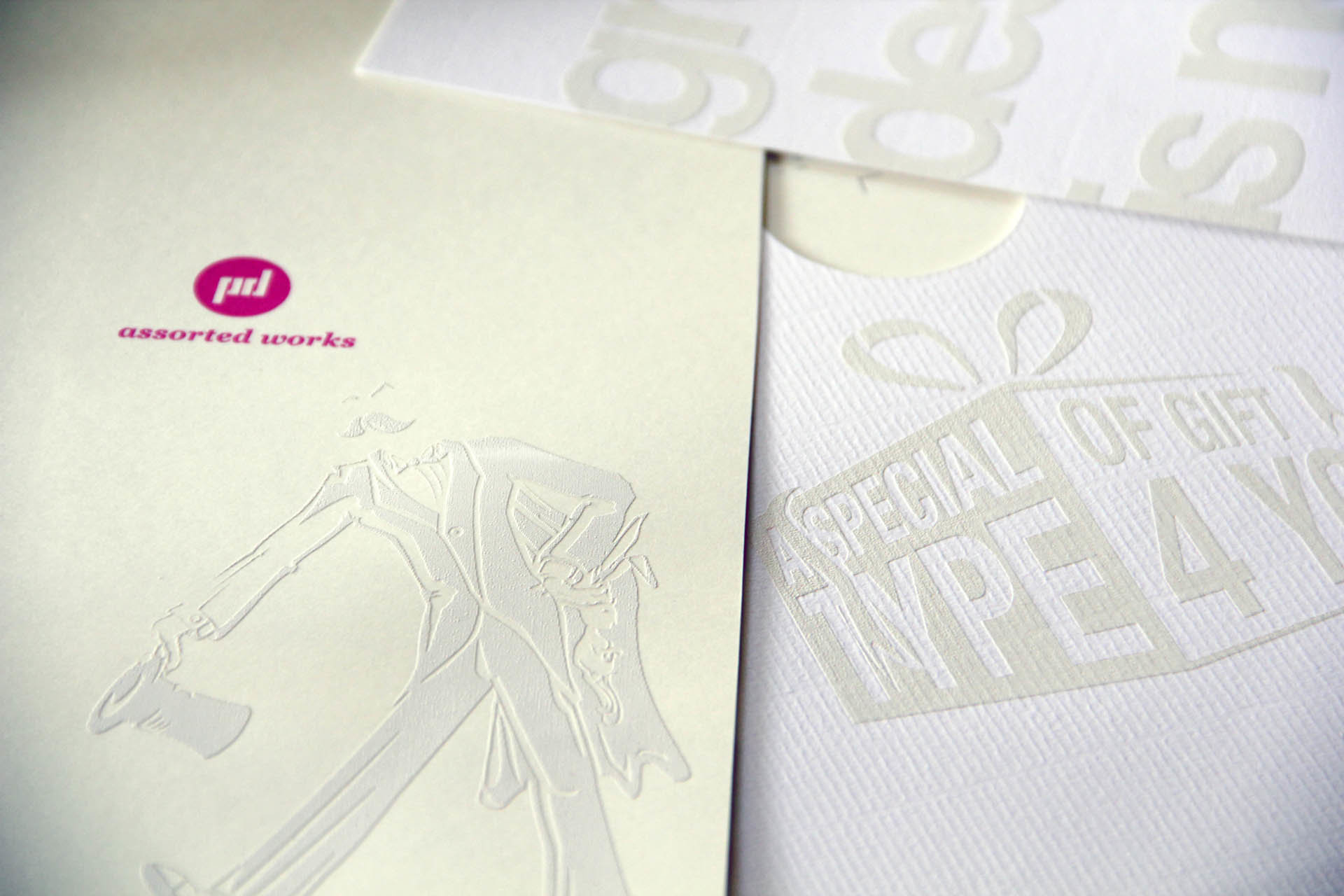 Self-promotional Package 2012
Project Details
Silk-Screened Hand-bound booklet, Neenah laid paper, Custom Font, Coptic stitch
A designer's portfolio should be like a box of magic tricks, interesting, unexpected, and delightful. I sought to capture this magic in the shape of a booklet that has little surprises at every turn.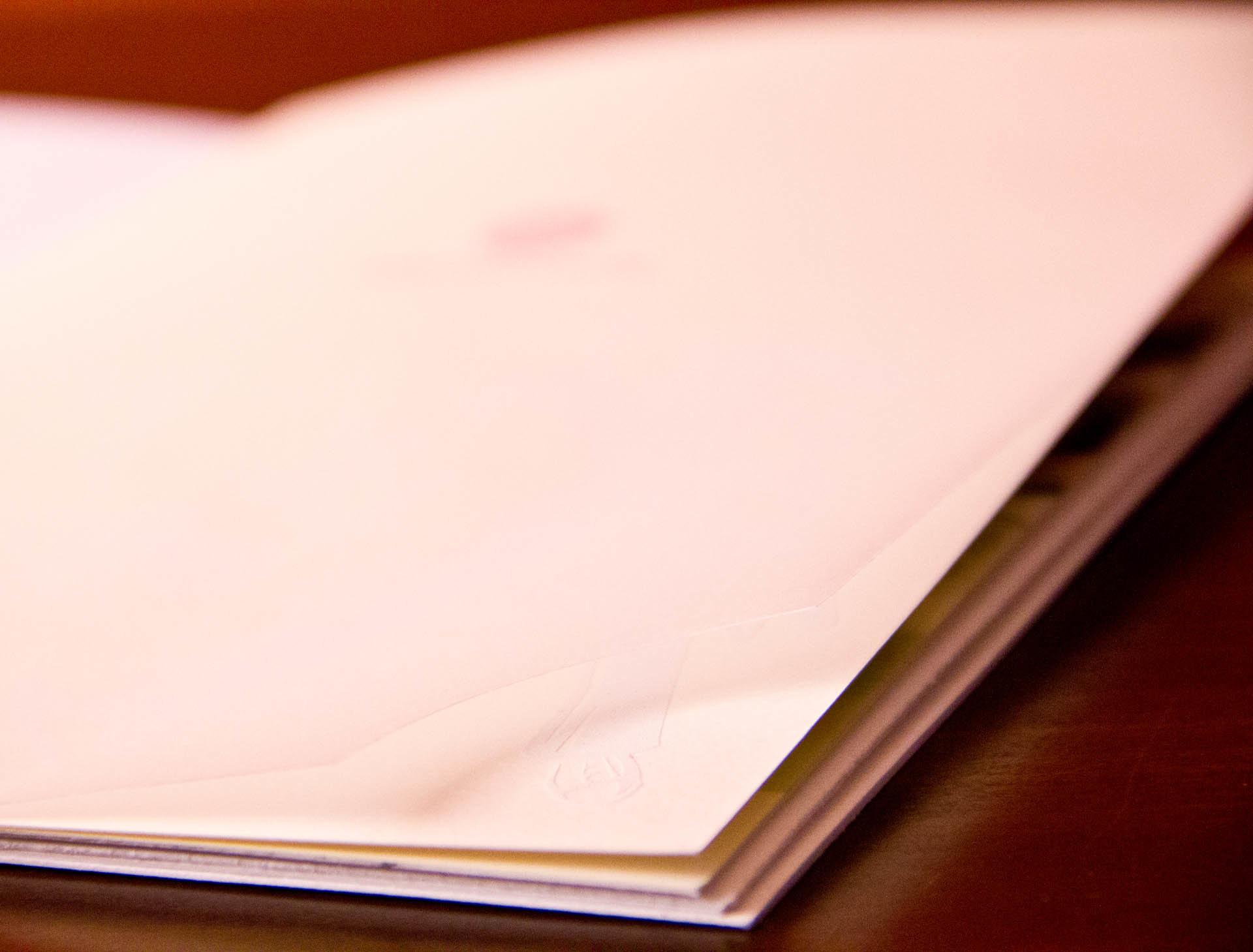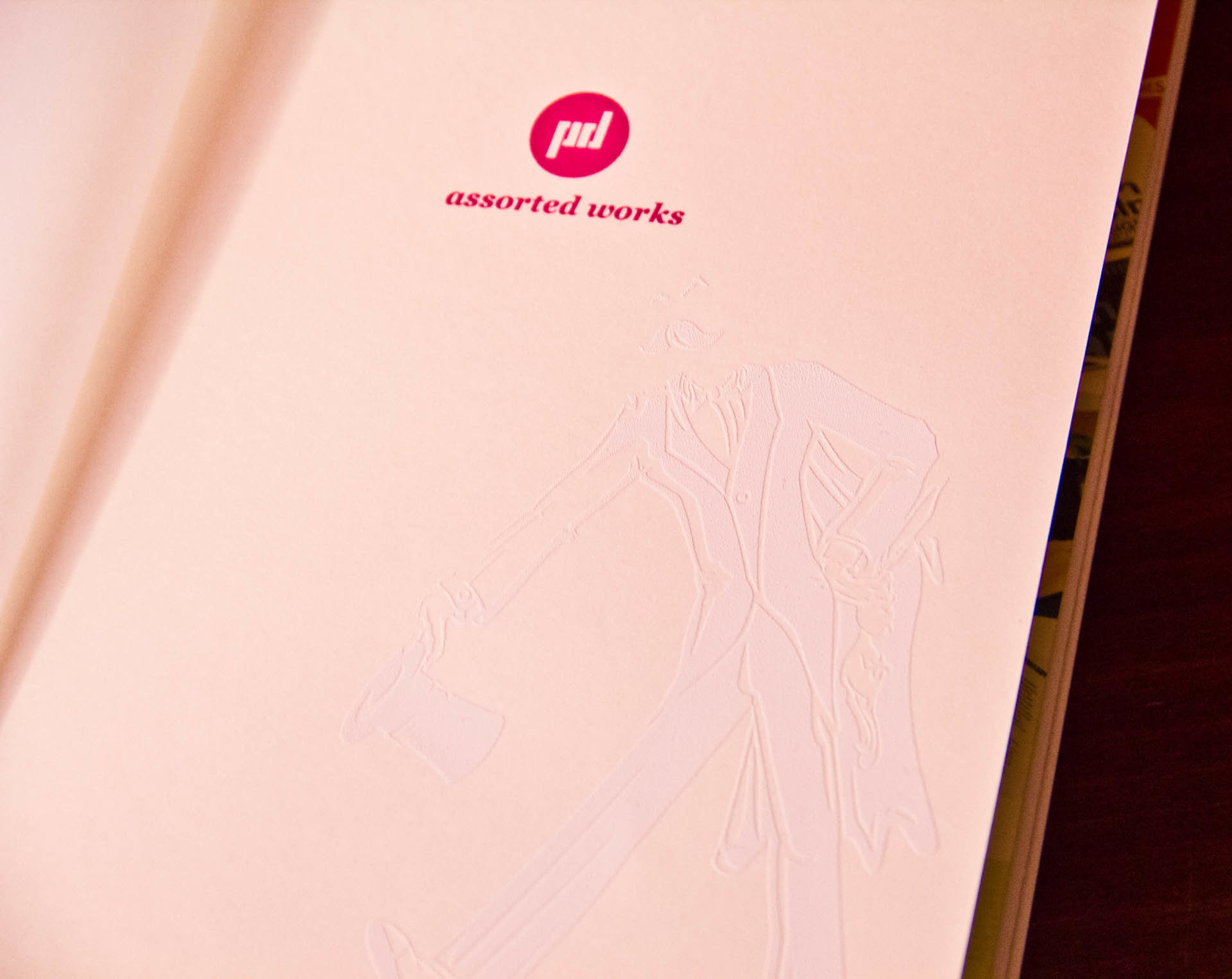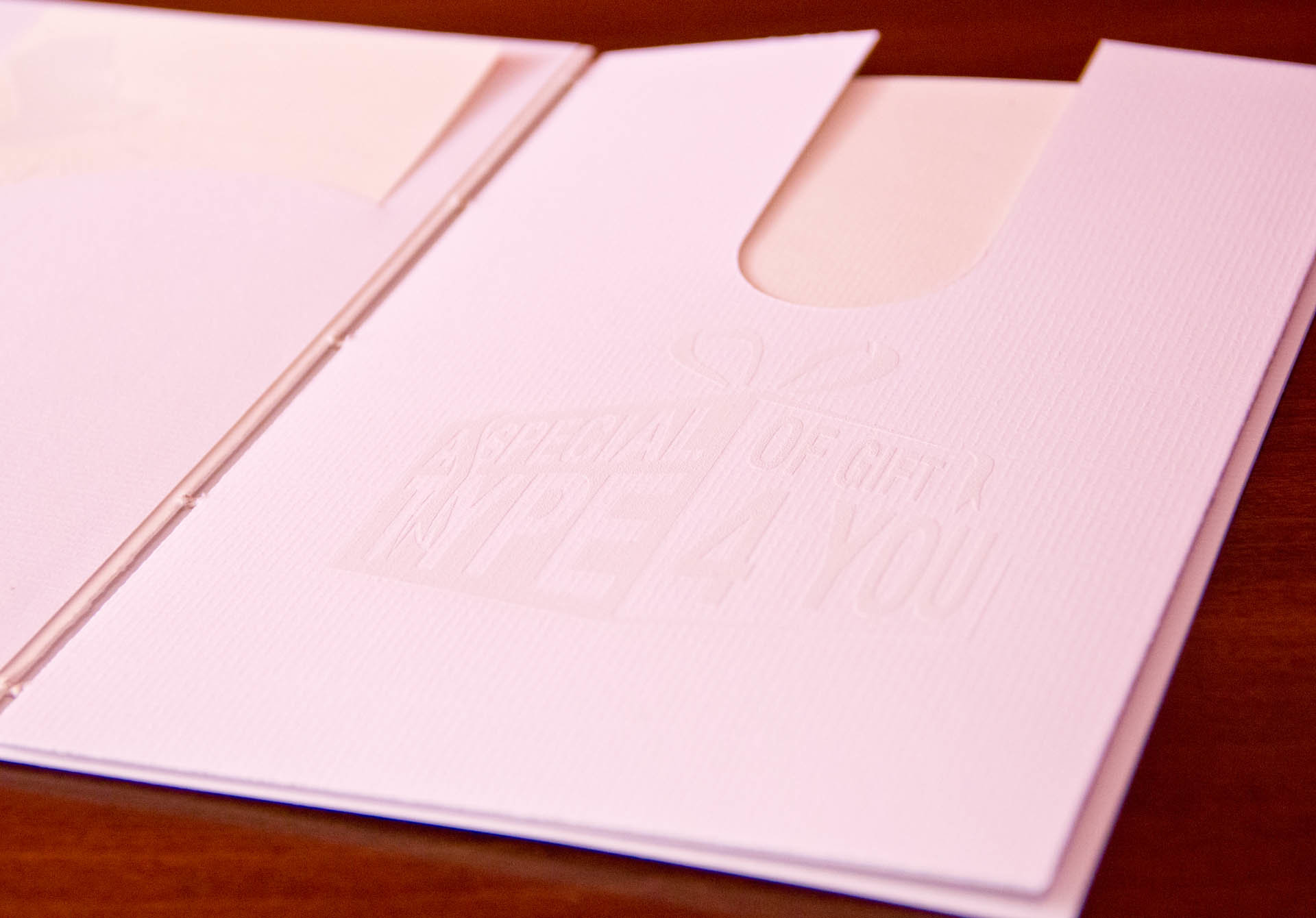 Everyone loves free stuff, so I decided to include a is a neat surprise to thank the reader for their time. Since this package is targeted toward other designers and art directors, a typeface was appropriate.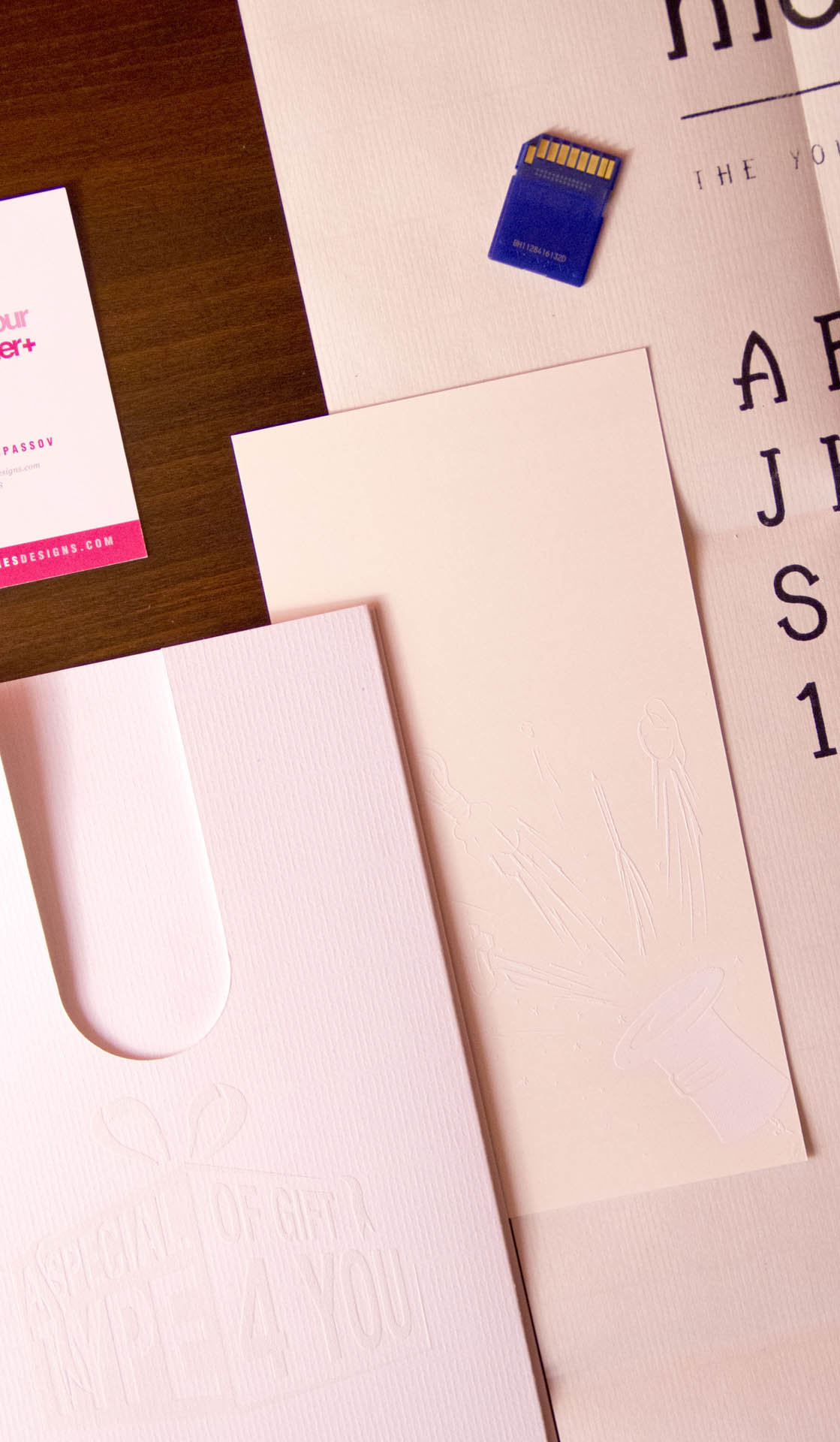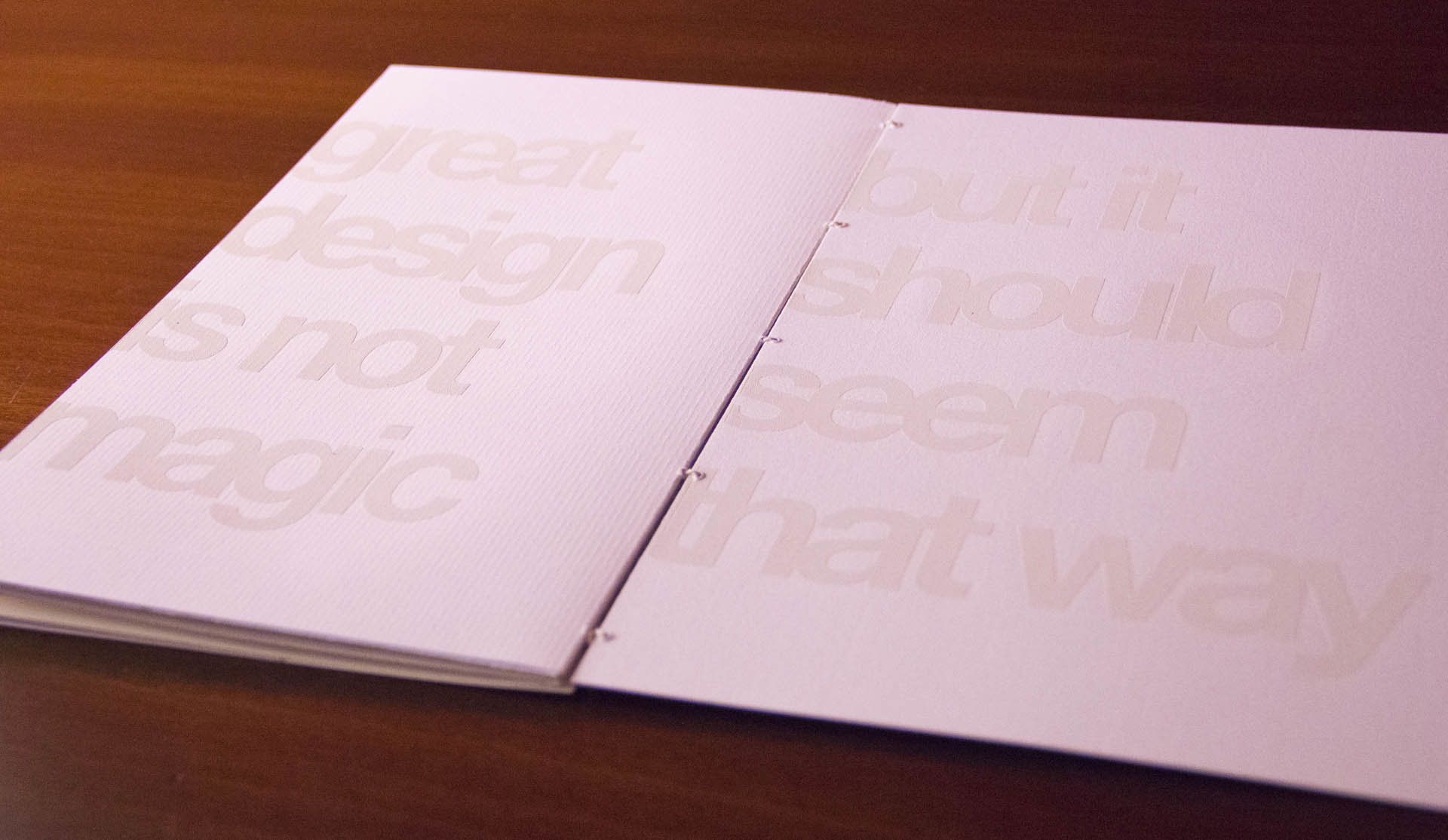 ©All rights reserved, PS Design & Co., Inc.